Wanna Be Paparazzi & Make Easy Money?
Email us your Celebrity Digital Photos and Videos... There could be a fortune sitting in your mobile handset. If you snapped it then send it to us at:
Very. Important. Pictures.
19-05-06 news EXCLUSIVE WITH PHOTOS
The Edge Honours Gallagher...
U2 Guitarist The Edge (or Dave Evans to his family) honoured the late great Blues strummer Rory Gallagher at the weekend with a Bronze sculpture in Temple Bar...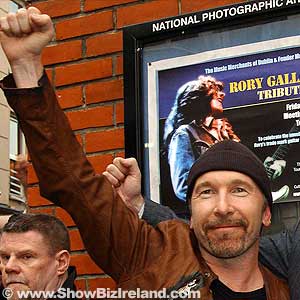 THE EDGE @ RORY GALLAGHER CORNER
The Edge made the ultimate tribute to Irish Blues guitarist Rory Gallagher at the weekend when he unveiled a bronze sculpture of Rory's famous Fender Stratocaster...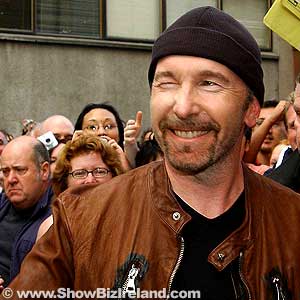 THE EDGE @ RORY GALLAGHER CORNER
Perched up high under the Rory Gallagher Corner sign the sculpture is well out of reach of anyone who fancies strumming on the to-scale replica (unless a group of drunken revelers form a human pyramid!).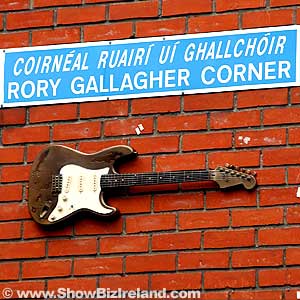 RORY GALLAGHER CORNER
The Edge unveiled the sculpture with the help of Rory's brother Donal Gallagher, Dermot McLaughlin and Dublin Lord Mayor Catherine Byrne.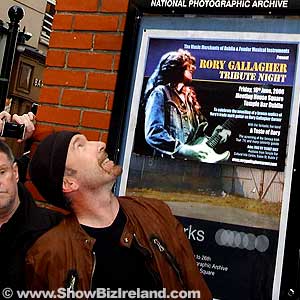 THE EDGE @ RORY GALLAGHER CORNER
Although the rest of the U2 boys were not at the ceremony we heard that Bono was lurking around somewhere in the background with his mate Guggi...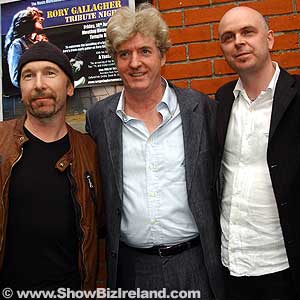 THE EDGE, DONAL GALLAGHER & DERMOT MCLAUGHLIN @ RORY GALLAGHER CORNER
Rory Gallagher died of Liver failure in London in 1995 at the age of 47 but he will always be remembered as the man who brought the Electric guitar to prominence in Ireland inspiring bands like U2 and Thin Lizzy.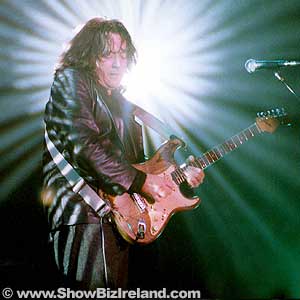 RORY GALLAGHER
A bit of a departure from Rory Gallagher but strip club boss Peter Stringfellow was strumming on a few g-strings at the weekend when he launched his new VIP card for regulars at Stringfellows...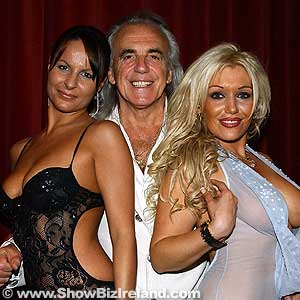 SASKIA, PETER STRINGFELLOW & KARLA @ STRINGFELLOWS
Discuss this story in ShowBiz Ireland Forums...