Wanna Be Paparazzi & Make Easy Money?
Email us your Celebrity Digital Photos and Videos... There could be a fortune sitting in your mobile handset. If you snapped it then send it to us at:
Very. Important. Pictures.
26-02-07 news EXCLUSIVE WITH PHOTOS
The Escapist Moves To London...
Actors Joseph Fiennes and Brian Cox have wrapped up shooting on The Escapist in Dublin and moved the Rupert Wyatt movie to London for one final week of filming...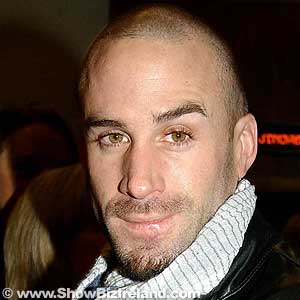 JOSEPH FIENNES @ FILM FESTIVAL GALA
Handsome actor Joseph Fiennes, better known for his roles in Shakespeare in Love and Enemy at The Gates, spent the last month in Dublin filming prison break movie 'with a twist' The Escapist along side Brian Cox, Damien Lewis and our own Liam Cunningham and Sheamus O'Shaunessy.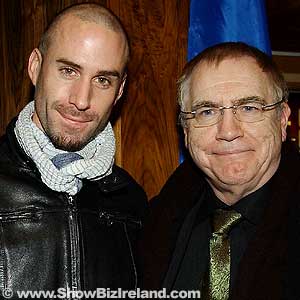 JOSEPH FIENNES & BRIAN COX @ FILM FESTIVAL GALA
Fiennes, who has long purposely alluded Hollywood in favour of small independent films, kept a low profile whilst in the capital only venturing out to Lillies Bordello on one occasion and the launch of The Jameson Dublin International Film Festival in The Savoy last week.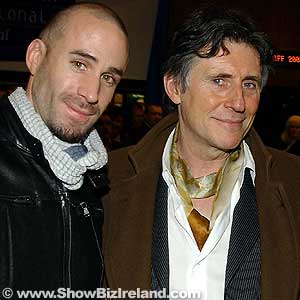 JOSEPH FIENNES & GABRIEL BYRNE @ FILM FESTIVAL GALA
We got the news last Friday that The Escapist production was finished shooting scenes in The John Player Theatre and Kilmainham Jail and moving to London to film exterior scenes. The movie is actually set in London but apparently there are no free jails in the UK so they had to film it in Ireland. Criminal!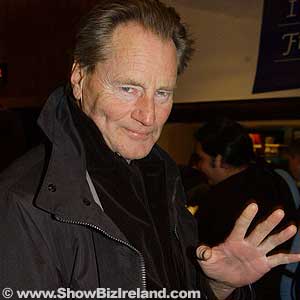 SAM SHEPARD @ FILM FESTIVAL GALA
After a bit of digging around we sussed out that the cast and crew planned to have the wrap party in Spy bar on South William Street with Joe and his stunning Swiss girlfriend Maria Dolores expected...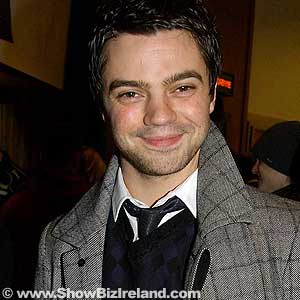 DOMINIC COOPER @ FILM FESTIVAL GALA
Unfortunately and uncharacteristically for an Irish movie the party turned out to be a very low key affair with Fiennes and partner failing to show, but we did spot Liam Cunningham, Brian Cox and Dominic Cooper at the event...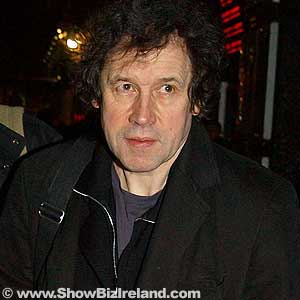 STEPHEN REA @ FILM FESTIVAL GALA
Well, Joe doesn't exactly have Colin Farrell's reputation for partying but he did at least support the Premiere of the Gabriel Byrne starring film "Jindabyne" at the opening night of the 5th Jameson Dublin International Film Festival.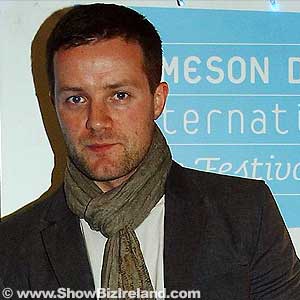 PADRAIC DELANEY @ FILM FESTIVAL GALA
Other big names who attend the Gala in The Savoy included Stephen Rea, Gabriel Byrne, Brian Cox, Sam Shepard, Dominic Cooper, Padraic Delaney, Caroline Morahan and many more,,,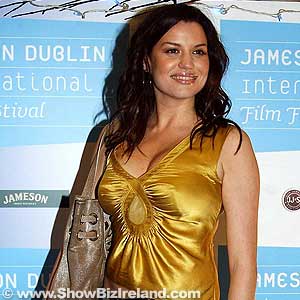 CAROLINE MORAHAN @ FILM FESTIVAL GALA
Irish wrestler and movie star Sheamus O'Shaunessy didn't attend the wrap party for The Escapist either as the big ginger grappler was Ascali Picena in Italy doing what he loves most: mangling bodies!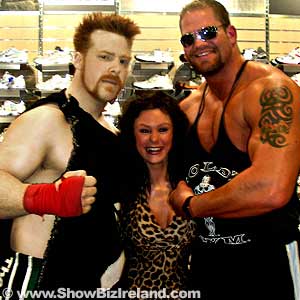 SHEAMUS O'SHAUNESSY, LISA FURY & MATT MORGAN IN ITALY
But probably for the first time in his career The Irish Curse wasn't the biggest guy in the ring as his foe in this Nu Wrestling Evolution event was six-foot-ten WWE monster Matt Morgan. But from what we hear SOS went over great with Italian fans who kept the Irish man on his feet everytime he got a beat down from Morgan...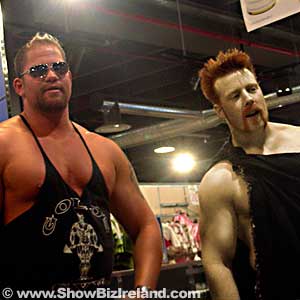 SHEAMUS O'SHAUNESSY & MATT MORGAN IN ITALY
Check out Sheamus' website here: www.sosofficial.com