Bestie Back For Ibiza Business...
He's famous for, erm... Well, he's famous. Yup. Georgia Salpa's ex fella Callum Best was back in Dublin last week folks at his old Krystle stomping ground. This time out he was launching his very own Ibiza Boys Club clothing label. Except with girls...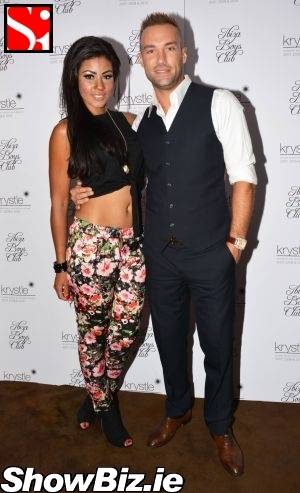 Layla Flaherty, Calum Best
We've never been too sure what Calum Best puts own as his occupation when he's filling out forms and the like. But then again, there are so many other celebs of his ilk that we have no idear what they do either... Apart from turn-up at the odd launch party that is.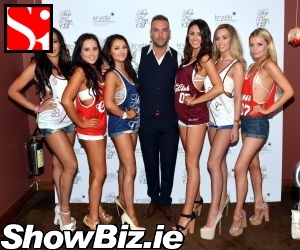 Ella Goodwin, Ciara Kelly, Lorna Spain, Calum Best, Megan Dunphy, Clare Doherty, Jane Lyons
That said, young Bestie is at least working on a few business projects to keep him out of the nightclubs and away from fancy females. So, no better place to launch his Ibiza Boys Club brand than at Krystle surrounded by a bevy of babes.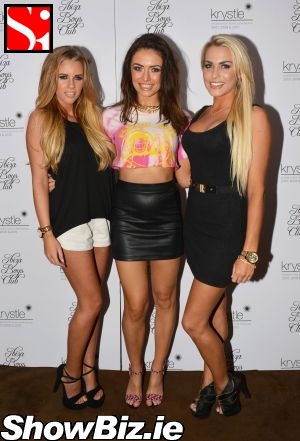 Holly Keating, Kelly Donegan, Sinead Duffy
Now, we're not too sure how wide of a clothing range Calum has designed for his label. But from what we've seen there seems to be a few vests in different colours that look good on buff blokes and shapely sheilas.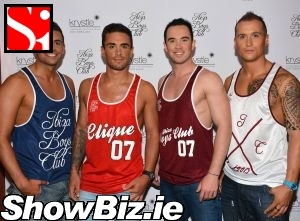 Karl Bowe, Jamie Duffy, Tone O'Hanlon, Neil Dempsey
So there you have it folks, Calum Best's Ibiza Boys Club for boys and girls alike... Serious amounts of side-boob when worn by ladies. Always a good thing we find.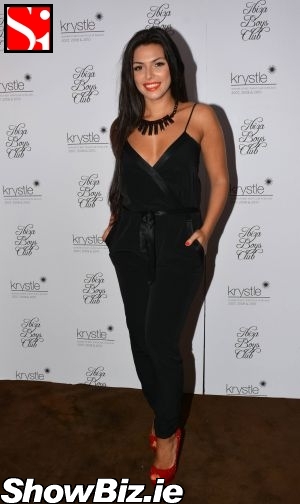 Melina Skvortsova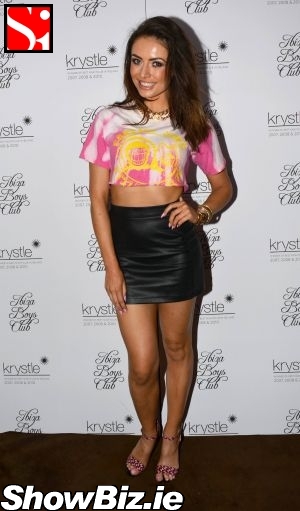 Kelly Donegan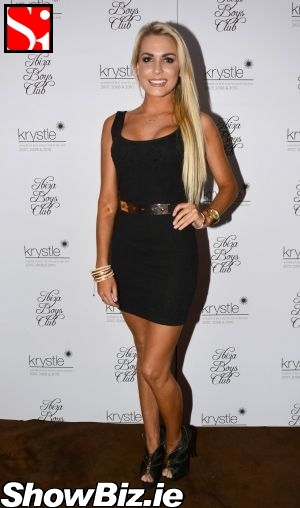 Sinead Duffy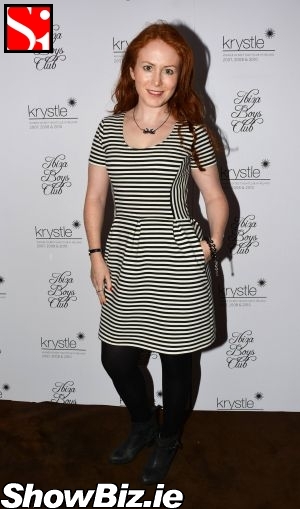 Orla Hannon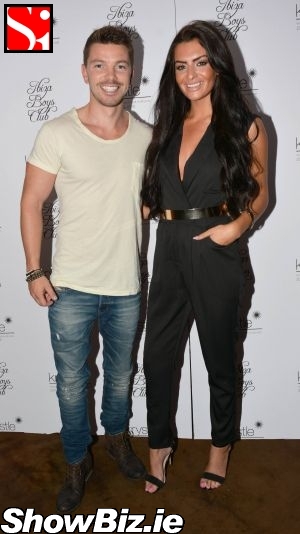 Harry McCreery, Lisa Nolan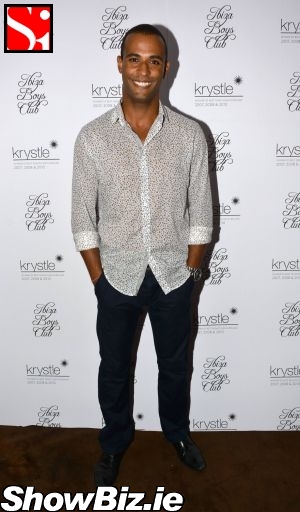 Kamal Ibrahim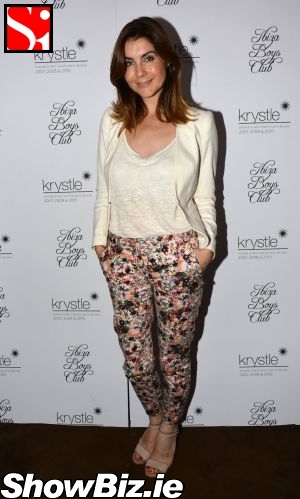 Emma Ledden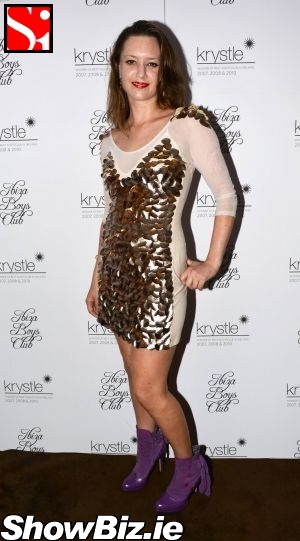 Joanne O'Brien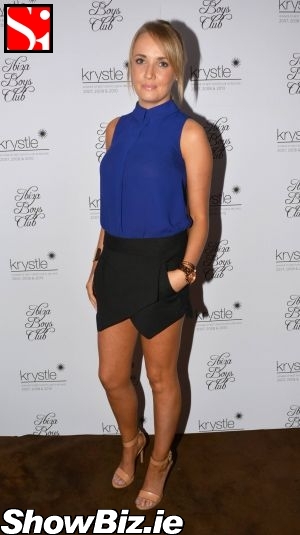 Ciara Hanrahan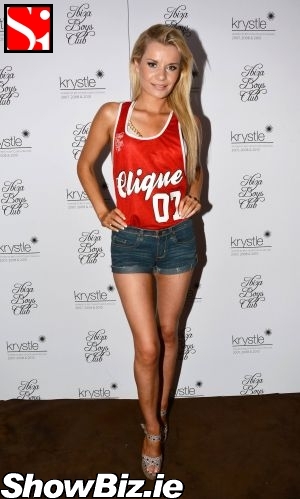 Jane Lyons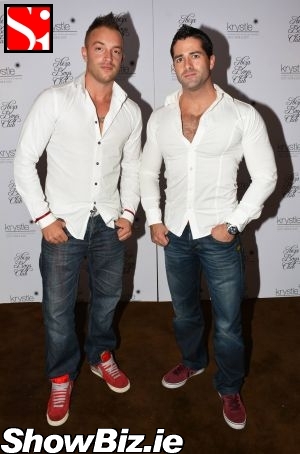 Phil Penny, Cormac Branagan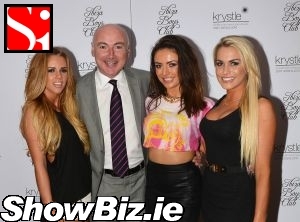 Holly Keating, Niall O'Farrell, Kelly Donegan, Sinead Duffy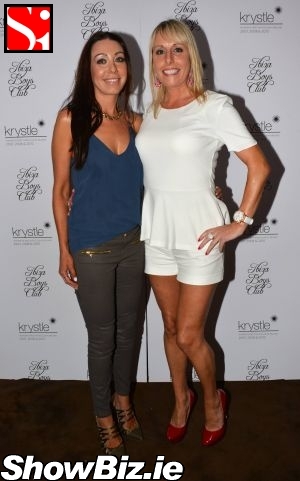 Etain Boyd, Romy Carroll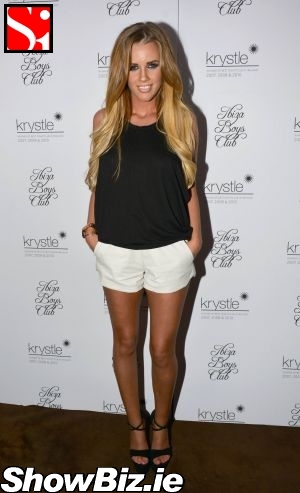 Holly Keating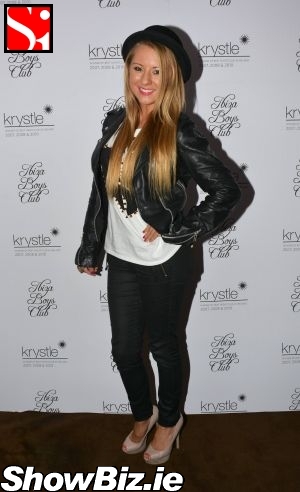 Gill Keogh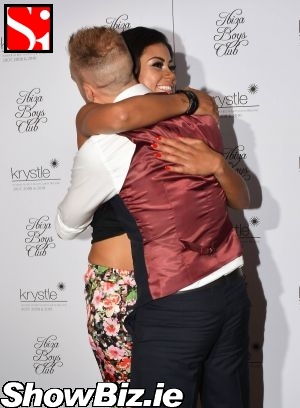 Layla Flaherty, Calum Best