The Rose Of Big Brother...
Texan cowgirl Haley O'Sullivan may have been crowned The Rose of Tralee last night but we were more concerned about a certain Wexford model by the name of Hazel O'Sullivan touching down at Dublin Airport yesterday. Yup. Our Big Brother babe is back. Yeehaw...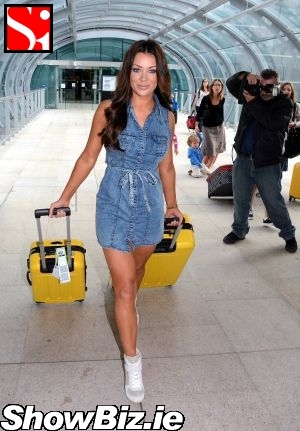 Hazel O'Sullivan
We haven't watched Big Brother in many a year because it moved over to Channel 5. And, you know, coz it's total pants. Saying that, it sure did give our very own Georgia Salpa a big boost in all the right places... Now another Irish gal is hoping for the same lift.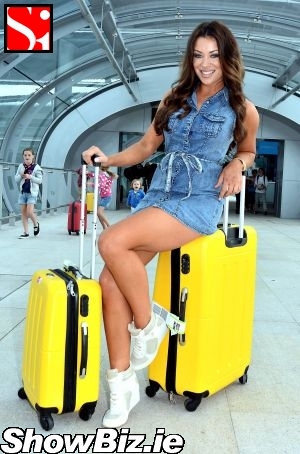 Hazel O'Sullivan
We are of course talking about ShowBiz.ie frequenter Hazel O'Sullivan... We remember her for her big boobs, baby blue eyes, and cheeky smile. That and all the column inches she's filled over the years with the well-known fellers she's dated. We even know the ones that didn't make the papers.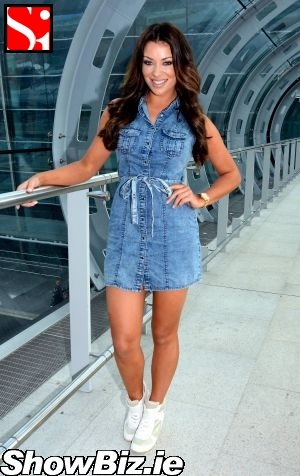 Hazel O'Sullivan
We couldn't be happier for her we're hoping our Hazel gets the big breaks she's hoping for in the UK & Ireland courtesy of Big Brother. She certainly has put the work in over years modelling her wee tushy off and keeping all the lads drooling on Sky Sports Darts.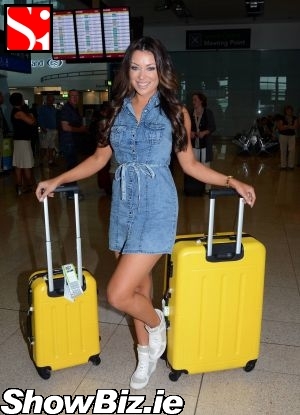 Hazel O'Sullivan
So there you have it folks, Hazel O'Sullivan may not have won Big Brother but she was never being boring with all those newspaper headlines she grabbed while in the house... Let's face it, anyone in a denim dress that can still make yellow suitcases look sexy, is always gonna go a long way in our eyes.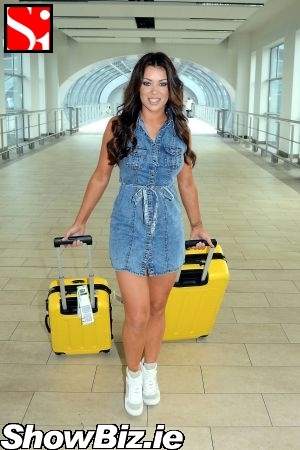 Hazel O'Sullivan