Tubs, Roz & The Cannonballers...
The Ryan Tubridy fella, God bless him, took a break from his radio show last Friday to hang out with his new bezzie Rozanna Purcell & her model chums at the launch of The Cannonball 2013 at Mondello. Tubs waved his chequered flag about to set the supercars & supermodels off around Ireland...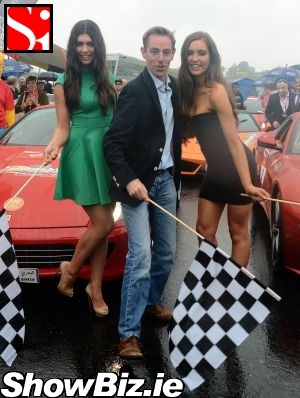 Aisling Quinn, Ryan Tubridy, Rozanna Purcell
We'll have to be careful when papping the likes of Rozanna Purcell & Bressie on the streets of Dublin from now on folks lest we upset Ryan Tubridy. Yup. Our Ryan doesn't like our smelly snappers taking pot shots at the duo we're calling Brozzie... How many more times will they be on the Late Late Show this year?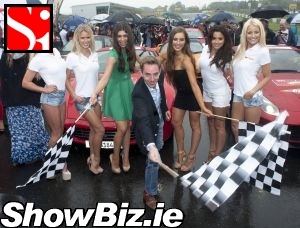 Rachel Wallace, Karena Graham, Aisling Quinn, Ryan Tubridy, Rozanna Purcell, Nadia Forde, Kerri Nicole Blanc
Annnyhoo. We know what you're thinking folks... Ryan Tubridy, fast cars, and fine women. The perfect cocktail. When we think Tubs those two other things immediately come to mind. He's like our very own James Bond. In brown brogues.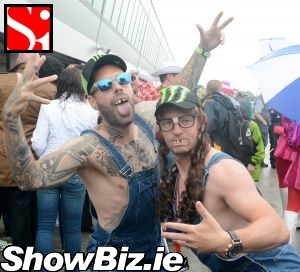 Shane Lynch, Billy Bob
Sadly, the launch of the Cannonball 2013 got off to a damp and dreary start at the Mondello racetrack but that didn't put off the masses of daredevil drivers and models from creating a party atmosphere... Even our Shane Lynch got down with the rednecks.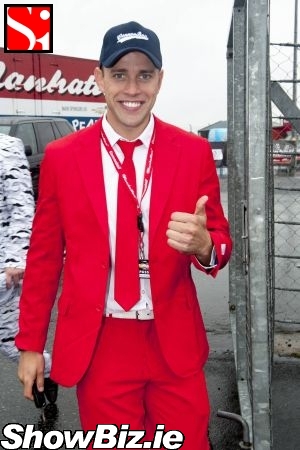 Wesley Quirke
So there you have it folks, we're off Ryan Tubridy's Christmas card list once again & Cannonball 2013 has been buzzing around the country all weekend... All's right with the world.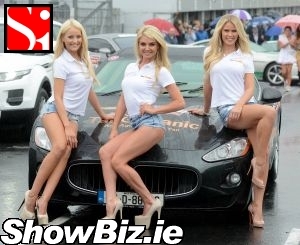 Kerri Nicole Blanc, Rachel Wallace, Karena Graham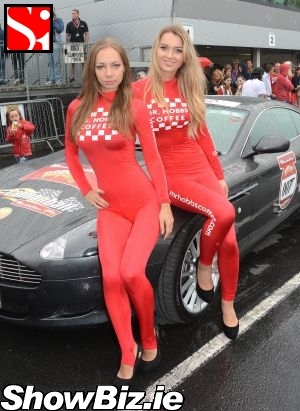 Julia Nikerina, Anastasia Chubar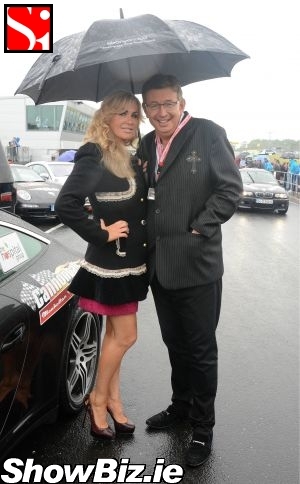 Lisa Murphy, Gerald Kean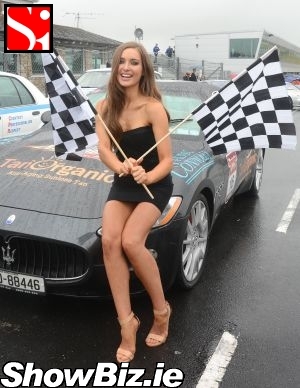 Rozanna Purcell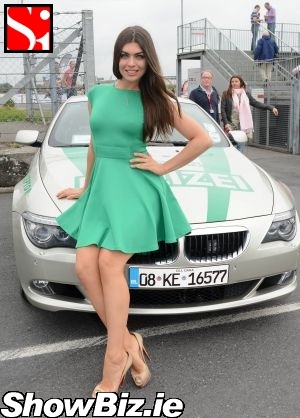 Aisling Quinn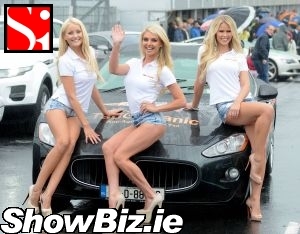 Kerri Nicole Blanc, Rachel Wallace, Karena Graham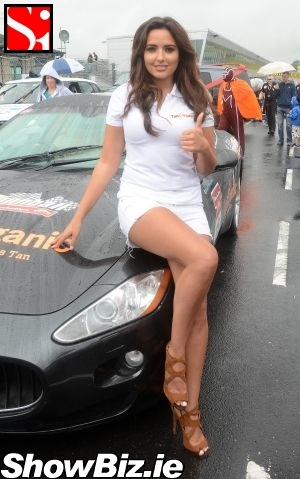 Nadia Forde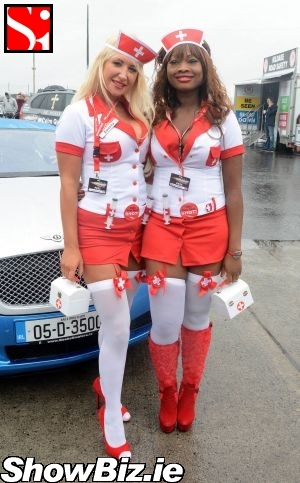 Zaneta Kozlowska, Jessica Frank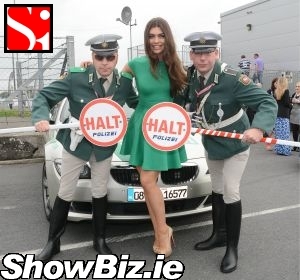 Hans Prickz, Aisling Quinn, Jurgen Kuntz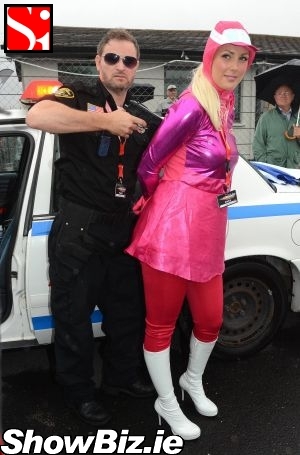 Flash Finnegan, Treacy Kenny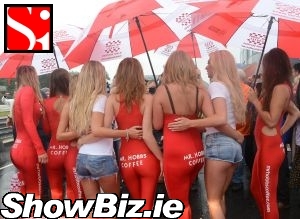 Models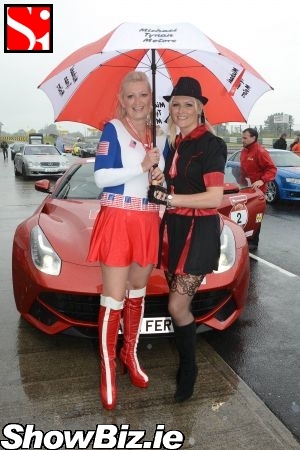 Clair Fitzsimons, Elaine Russell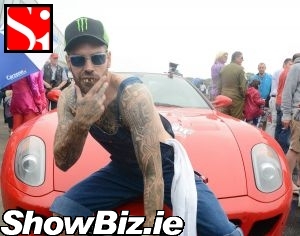 Shane Lynch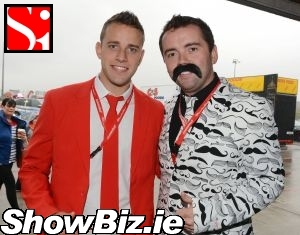 Wesley Quirke, Barry Coll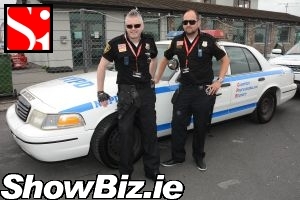 Paul Hudson, Greg O'Connor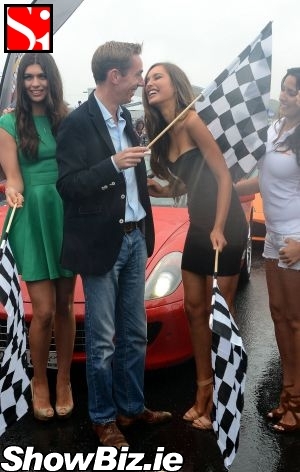 Aisling Quinn, Ryan Tubridy, Rozanna Purcell