Victoria's Brown Thomas Secret...
Good news folks. Sexy supermodel Victoria Silvstedt was in Brown Thomas a few days back launching her 'Very Victoria' lingerie collection. Bad news. She wasn't modelling the underwear herself. Good news. Irish supermodels Thalia Heffernan & Rozanna Purcell stood-in for vivacious Victoria...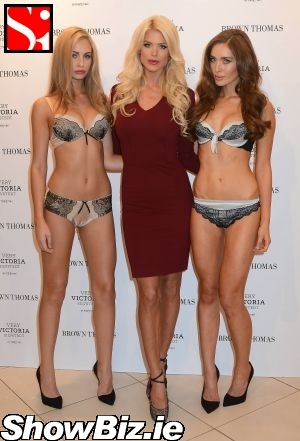 Thalia Heffernan, Victoria Silvstedt, Rozanna Purcell
We've always rated Swedish supermodel Victoria Silvstedt as one of the sexiest women in the world. So when two likely Irish lasses, Thalia Heffernan & Rozanna Purcell, got put side-by-side with the Amazonian blonde bombshell in their knickers we thought they'd suffer by comparison... Not so.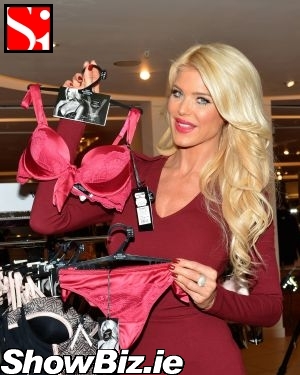 Victoria Silvstedt
Our top two Irish models looked super sexy beside Victoria wearing her 'Very Victoria' by Marie Meili in Brown Thomas... Brave gals. Not many women would be bold enough to stand next to the former Playmate of the Year wearing nothing but lingerie and a smile.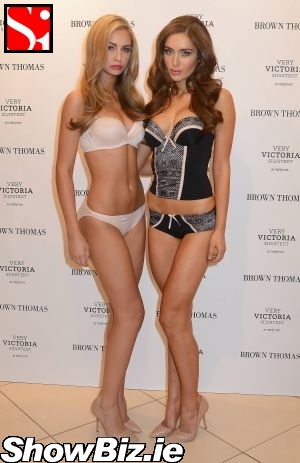 Thalia Heffernan, Rozanna Purcell
So there you have it folks, you can now get Victoria Silvstedt's lingerie 'Very Victoria' at Brown Thomas... Would have been nice to see Vic model the collection herself, but we'll settle for Tha & Roz.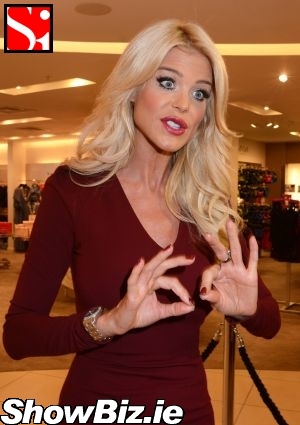 Victoria Silvstedt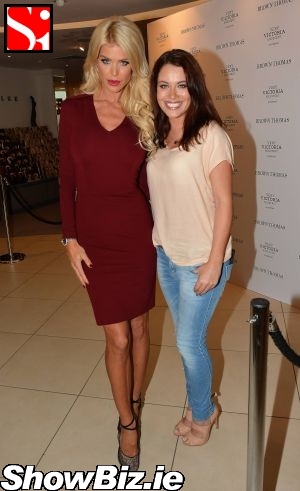 Victoria Silvstedt, Michele McGrath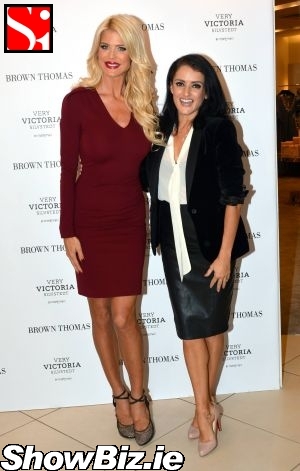 Victoria Silvstedt, Virginia Macari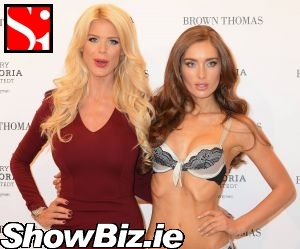 Victoria Silvstedt, Rozanna Purcell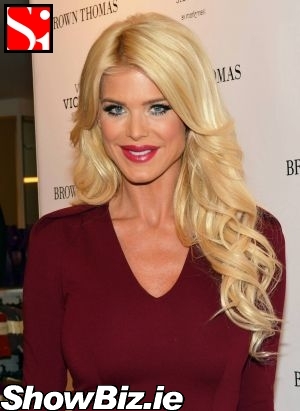 Victoria Silvstedt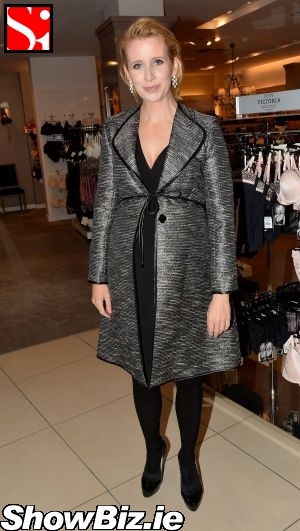 Aisling O'Loughlin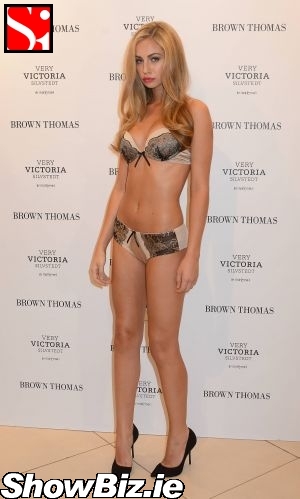 Thalia Heffernan