Karena Pumps For Pilates Plus...
We've noticed a trend in the Irish modelling world of late folks. Most of our favourite ladies wot pout for a living have turned away from curves and opted for tone. Yup. Muscle definition chic and core strength was on show last week when Karena Graham and Lucia Scerbikova promoted Pilates Plus Dublin at the beach on a mild December afternoon...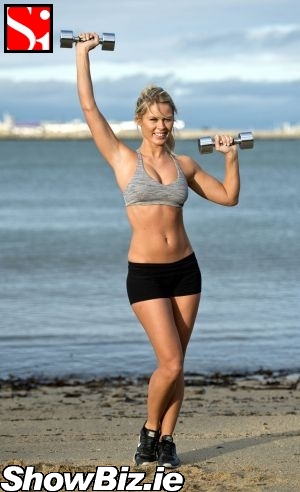 Karena Graham
You're more likely to find a Dublin model pumping her biceps and squatting her gluts these days rather than sipping champers in some VIP suite or another. Health and fitness is the latest trend in Ireland these days with more Personal Trainers than Property Developers knocking about we're glad to report.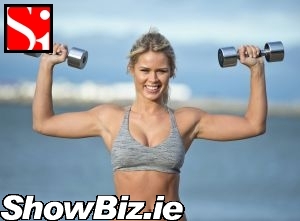 Karena Graham
Last week one of this town's most popular models Karena Graham took advantage of the weirdly mild weather and hit Sandycove Beach with Lucia Scerbikova to promote Pilates Plus Dublin. We hear that's where most of our top catwalkers work-out and tone-up.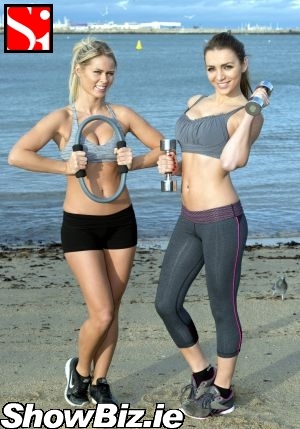 Karena Graham, Lucia Scerbikova
Well, with New Year 2014 Resolutions around the corner it's best to get your Pilates Plus bookings in now and beat the rush... Don't leave it until January 1st. Or 2nd... Or 3rd. Ah sure feck it, we'll start back in 2015.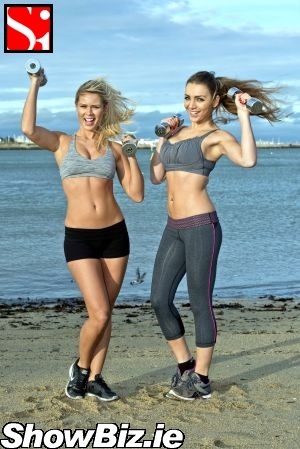 Karena Graham, Lucia Scerbikova
So there you have it folks, time to start thinking about working off those turkey thighs even before a single Yuletide bird has been plucked... And check out the guns on Karena, they'll get you every time.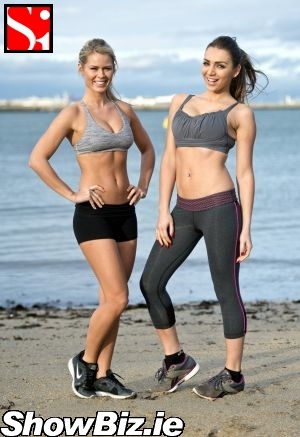 Karena Graham, Lucia Scerbikova