Wanna Be Paparazzi & Make Easy Money?
Email us your Celebrity Digital Photos and Videos... There could be a fortune sitting in your mobile handset. If you snapped it then send it to us at:
Very. Important. Pictures.
04-07-07 news EXCLUSIVE WITH PHOTOS
A Summer of Rain & Concerts...
The summer of 2007 will be remembered for 2 things: 1. Some of the biggest artists on the planet played here and, 2. the rain never let up... But the crowd called out for more...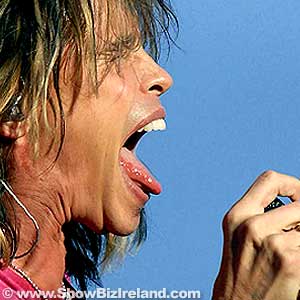 AEROSMITH PLAY MARLEY PARK
We're only half way through this rain soaked summer and here at ShowBiz Ireland we're already all-gigged-out. As we reach the midway water-shed of concerts we thought we should recap on all the outdoor and indoor goings on...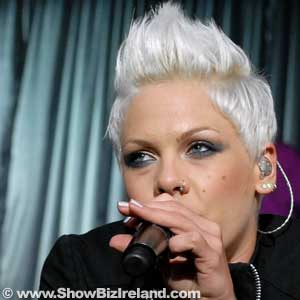 PINK PLAYS MALAHIDE CASTLE
Well what can we say? All acts delivered in buckets (as did the weather) but the real outstanding performer has been you! Yes, the Irish concert going public have bought-out every gig, traded for tickets on eBay, climbed over walls, and even bribed security guards just to see their favourite stars.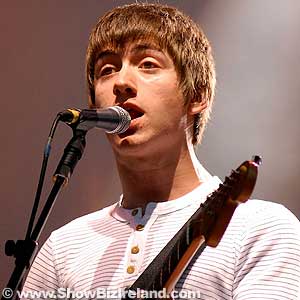 ARCTIC MONKEYS PLAY MALAHIDE CASTLE
It has to be the biggest summer season EVER in Ireland for big named artists playing big concerts to capacity crowds. And not just in the usual places like The RDS, The Point, The Ambassador, Vicar Street and The Olympia. Open air venues like Marley Park and Malahide Castle are proving just as popular.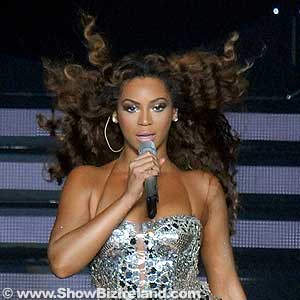 BEYONCE PLAYS THE POINT
So far we've seen Justin Timberlake, Beyonce, Aerosmith, Pink, Arctic Monkeys, REM, The Who, Macey Gray, Fergie, Chris Cornell, Paddy Casey, Crowded House, Peter Gabriel, Kelis and many more... And we've still got 2 more months of solid concerts to get through!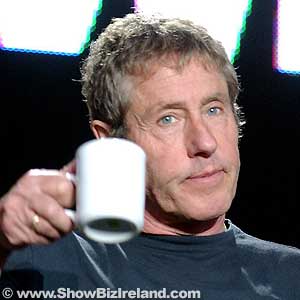 THE WHO PLAY MARLEY PARK
And we all know that when celebs come to Ireland they like to sample our world famous night life as well as our crazy concert crowds. But when we caught up with Macey Gray out partying with friends ahead of her concert in The Ambassador she took a mild exception to being snapped.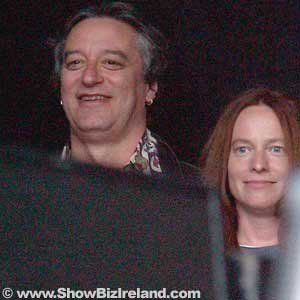 REM'S PETER BUCK & MYSTERY LADY WATCH THE WHO @ MARLEY PARK
The gravelly voiced singer swung her jacket at ShowBiz Ireland photographers as she left Zanzibar nightclub, not wanting to be photographed. But, she lost her way back to her hotel and had to then ask our photographers for directions, inevitably her attitude dramatically altered!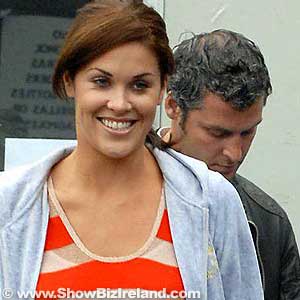 GLENDA GILSON & BROTHER DAMIEN WATCH THE WHO @ MARLEY PARK
We also spotted REM's Peter Buck watching The Who from back stage with a mystery woman at Marley Park. Top Irish model Glenda Gilson was also at the gig with a date. Sadly for our scoops the man in question was her brother Damien.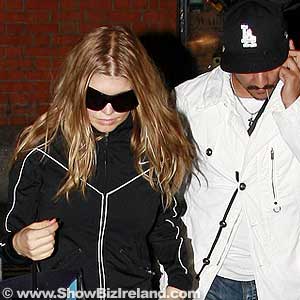 FERGIE & MYSTERY MAN IN DUBLIN
The extremely sexy Fergie (of The Black Eyed Peas) was also in Dublin as part of Justin Timberlake's support. We spotted Fergie and a mystery man walking down Grafton Street at 2am in the morning. Wearing sun glasses. In the rain... Diva, anyone?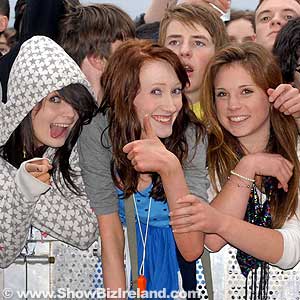 FANS AT MALAHIDE CASTLE
Well, there's still a long wet summer ahead so we'll keep on snapping your favourite stars as they jet in and out of Ireland. Just remember to invest in some Wellies and waterproof underwear before you hit the next big gig!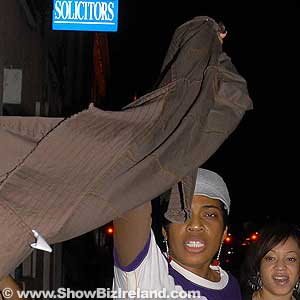 MACEY GRAY & FRIENDS PARTY @ ZANZIBAR
And check out more concert photos below...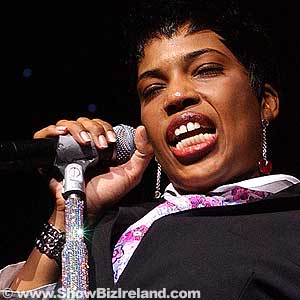 MACEY GRAY PLAYS THE OLYMPIA THEATRE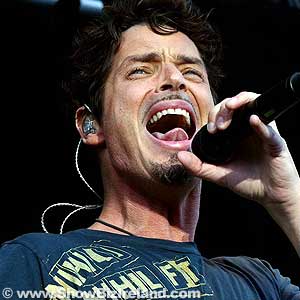 CHRIS CORNELL PLAYS MARLEY PARK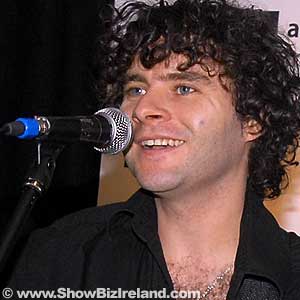 PADDY CASEY PLAYS HARD ROCK CAFE TEMPLE BAR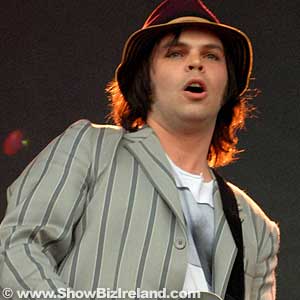 SUPERGRASS PLAY MALAHIDE CASTLE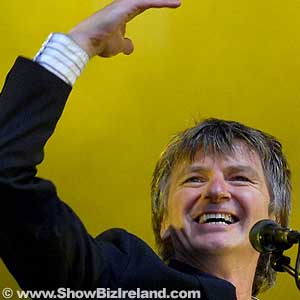 CROWDED HOUSE PLAY MARLEY PARK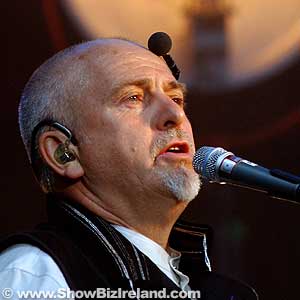 PETER GABRIEL PLAYS MARLEY PARK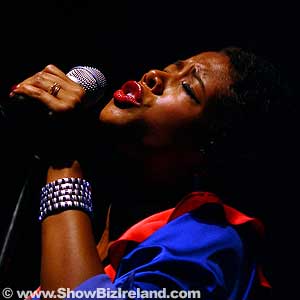 KELIS PLAYS THE AMBASSADOR THEATRE