Wanna Be Paparazzi & Make Easy Money?
Email us your Celebrity Digital Photos and Videos... There could be a fortune sitting in your mobile handset. If you snapped it then send it to us at:
Very. Important. Pictures.
02-04-07 news EXCLUSIVE WITH PHOTOS
Jordan Launches New Model...
Former Formula One boss of the aptly named Jordan team, Eddie Jordan, showed his midas touch once again when his latest model ran away with the honours at the annual UCD Fashion Show...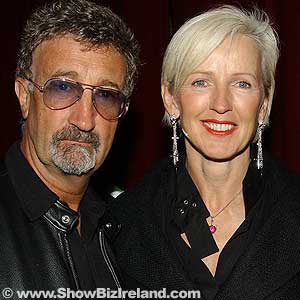 EDDIE JORDAN & WIFE MARIE @ UCD FASHION SHOW
And by "model" we are of course referring to his rather handsome and hunky son Zak and not another bright yellow F1 supercar... See what we did there? Journalist gold folks.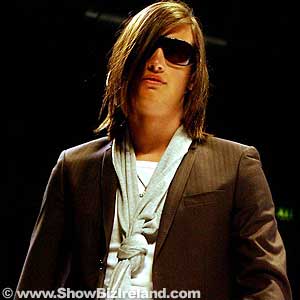 ZAK JORDAN @ UCD FASHION SHOW
Eddie's 20 year old snowboarding and Lacrosse playing son Zak (he's so hot right now) stole the mainly female audience's hearts in a live text vote during the stylish runway show at The Point Theatre last week.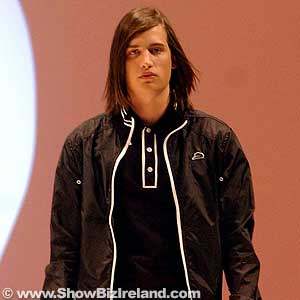 ZAK JORDAN @ UCD FASHION SHOW
Presented by a sexy and sultry Grainne Seoige, the UCD Fashion Show is a great showcase for young Irish designers and always a good recruiting ground for Ireland's next flood of models. Well, this is where we first spotted Rosanna Davison wearing nothing more than nipple tassels!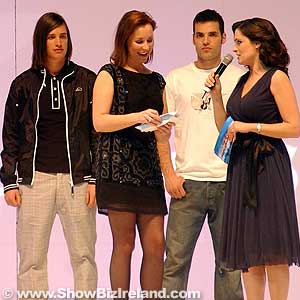 ZAK JORDAN WINS @ UCD FASHION SHOW
And seeing that part of the Zee Man's prize (he also goes by the nick names: Sunshine, Zip, Zak Attack, Pash, Meekus and also English Muffin?) was a contract with Assets Model Agency, expect to see him on a runway near you very soon... It's a walk-off, it's a walk-off.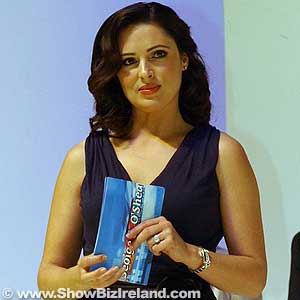 GRAINNE SEOIGE @ UCD FASHION SHOW
OK. We know having a celebrity Dad always helps you win these Best Model Awards at UCD catwalk shows (see Rosanna Davison reference above), but Zak was a clear shoe-in on the night...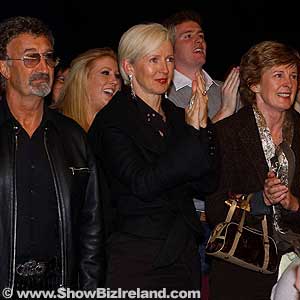 THE ZAK SUPPORT @ UCD FASHION SHOW
And with all of the Jordan family, friends and traveling supporters in the packed crowd the Ringsend native was always going to steal the text vote. Well, they're not short of a bob or two...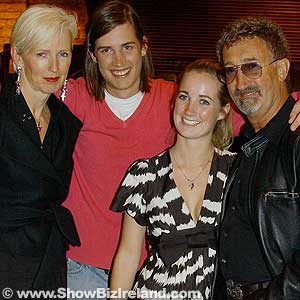 JORDAN FAMILY: (L-R) MARIE, ZAK, MIKI & EDDIE @ UCD FASHION SHOW
Our total respect and congratulations goes out to male model Zak and we're looking forward to more kids of Irish celebrities grabbing the limelight in the very near future, or even better, when they start dating each other...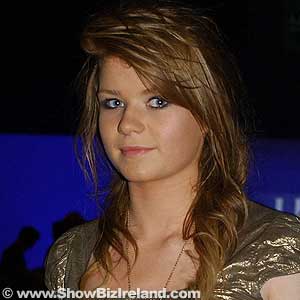 ACTRESS SOPHIE VAVASSEUR @ UCD FASHION SHOW
Doesn't Bono have a daughter called Jordan? She should soooo Marry our Zak and take on his surname - hell, just for the craic of it! Now we're just being stupid.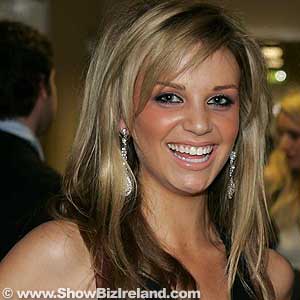 MODEL RUTH O'NEILL @ UCD FASHION SHOW
With a new generation of Celtic Tiger Cubs on the way up it looks like a fresh breath of life might be infused into a rather stale Irish social scene of late. Plus this crowd are feckin' loaded. We'll be watching, just hope they don't get into any freak gasoline fight accidents in the meantime... If you need us we'll be busy sunbathing off the southern coast of St. Barts, tripping with Spider Monkeys and changing our whole perpective on stuff...
Ponder this: have you ever wondered if there was more to life, other than being really, really, ridiculously good looking?