Wanna Be Paparazzi & Make Easy Money?
Email us your Celebrity Digital Photos and Videos... There could be a fortune sitting in your mobile handset. If you snapped it then send it to us at:
Very. Important. Pictures.
25-01-07 news EXCLUSIVE WITH PHOTOS
Jane Falls For Irish Lover...
Unlucky in love Celebrity Love Island star Jane Middlemiss left British males far behind and fled to Ireland on New Year's Eve to find herself a hunky Irish man. She succeeded...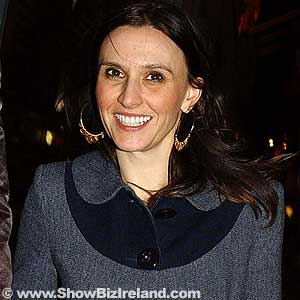 JANE MIDDLEMISS & ALAN BYRNE @ LILLIES BORDELLO
Sometimes the gang at ShowBiz Ireland have to go to great lengths to get a scoop, but one figuratively fell-into-our-laps when former Top of the Pops presenter Jane Middlemiss booked the next table to us at Lillies Bordello's New Year's Eve party.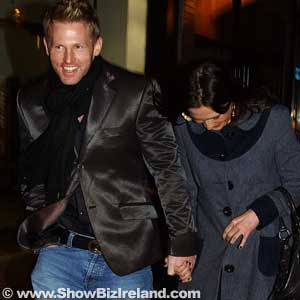 JANE MIDDLEMISS & ALAN BYRNE @ LILLIES BORDELLO
True-to-form our collective ears pricked-up when the Northern English Lass started smooching with local lad and former Assets model Alan Byrne, but with all of the champagne corks pinging about and general merriment we totally forgot about this little encounter as we had ensuing hangovers to concentrate on...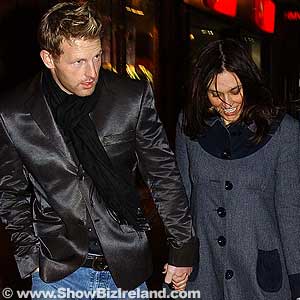 JANE MIDDLEMISS & ALAN BYRNE @ LILLIES BORDELLO
Fast forward a few weeks and our spies tip us off that Miss Middlemiss was drinking with a mystery hunky blonde guy out in U2's local bar in Dalkey. We immediately dispatch a snapper but are too late to get the scoop but inadvertently get a picture of The Edge entering his favourite watering hole looking none-too-happy to be getting snapped on a Sunday. Sorry Edge, collateral damage!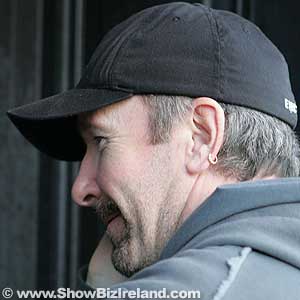 THE EDGE IN DALKEY
Annoyed we missed out on the exclusive we tracked sexy Jane and her new mystery man around Dublin for the next few weeks, eating in such far-flung places as Johnny Foxes in the Dublin Mountains and Fire Restaurant on Dawson Street, they always seemed to be one step ahead of us. That was until they ventured back into Lillies Bordello and we got them leaving the VIP club with Jane's head bowed in a vain attempt to avoid being photographed...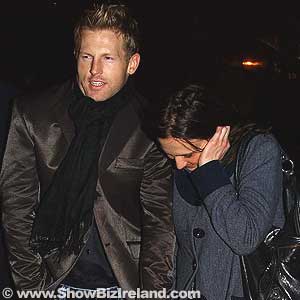 JANE MIDDLEMISS & ALAN BYRNE @ LILLIES BORDELLO
We were a little miffed on reviewing the pictures only to discover that the blonde hunky mystery man in question was none other than Alan Byrne, the guy she was snogging on New Year's Eve. With all the booze consumed and New Years Eve stuff going on we completely forgot about this celebrity liaison - you see kids? Drinking is bad, Okay.