Wanna Be Paparazzi & Make Easy Money?
Email us your Celebrity Digital Photos and Videos... There could be a fortune sitting in your mobile handset. If you snapped it then send it to us at:
Very. Important. Pictures.
06-07-05 news EXCLUSIVE WITH PHOTOS
The Mumbas Join 3CROSSES...
It looks like the producers of violent Irish movie 3CROSSES have pulled it out-of-the-bag again with Samantha Mumba and her younger brother Omero joining the already stellar cast...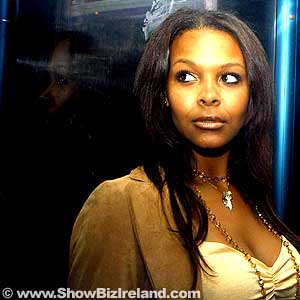 SAMANTHA MUMBA ON 3CROSSES SET
The Brothers Figgis, or Jason and Jonathan as they like to be called, must either have charm in buckets or a casting agent with a very large four-leaf-clover!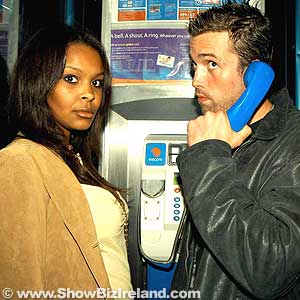 SAMANTHA MUMBA & EMMET SCANLAN ON 3CROSSES SET
Every time ShowBiz Ireland hooks up with the two movie-making Irish siblings on the set of their latest offering, 3CROSSES, they have enlisted more big names into their low budget film.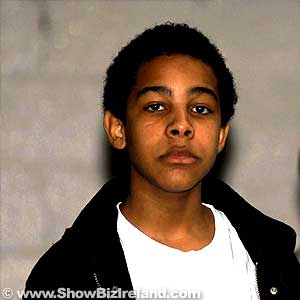 OMERO MUMBA ON 3CROSSES SET
Already familiar faces such as Keith Duffy, Caprice, Gail Porter, and Uri Geller have filmed scenes in this gritty flick which sees two Irish / Polish brothers seeking revenge for their younger brother's murder.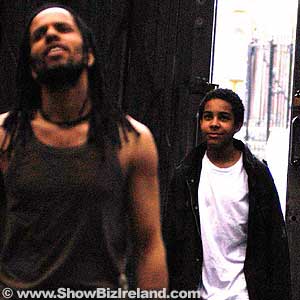 ERIC MYLOD-OKAFO & OMERO MUMBA ON 3CROSSES SET
Now Samantha Mumba and her brother Omero, who last worked together in the movie The Time Machine, have taken on roles in the movie and have already added some extra flavour to the already delicious cast!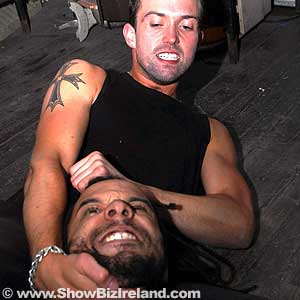 ERIC MYLOD-OKAFO & EMMET SCANLAN ON 3CROSSES SET
Omero has taken the role of the younger brother to Eric Mylod-Okafo. In the scene we witnessed Omero appears helpless as he watches his on-screen brother getting a bad beating from leading man Emmet Scanlan.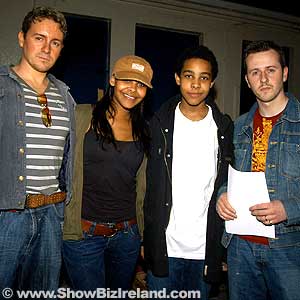 JASON FIGGIS, SAMANTHA MUMBA, OMERO MUMBA & JONATHAN FIGGIS ON 3CROSSES SET
We also watched as Sam filmed her scenes with Emmet in a Phone Box in South Dublin where she pleads with the violent gangster to spare her boyfriend in his revenge quest.
All we can say is both Sam and Omero delivered great performances in their roles - but watch out for the younger Mumba's acting skills... He may look mild-mannered but when the camera's turned on him he really lets go!
Discuss this story in ShowBiz Ireland Forums...