Wanna Be Paparazzi & Make Easy Money?
Email us your Celebrity Digital Photos and Videos... There could be a fortune sitting in your mobile handset. If you snapped it then send it to us at:
Very. Important. Pictures.
13-08-04 news EXCLUSIVE WITH PHOTOS
Blood, Gore & Samantha Mumba...
Get this: at present there's a movie being made in Ireland without any sign of thatched cottages, fiddle players, leprechauns, IRA soldiers, or even a pint of Guinness - in fact there's just Samantha Mumba and a roaming gang of Zombies...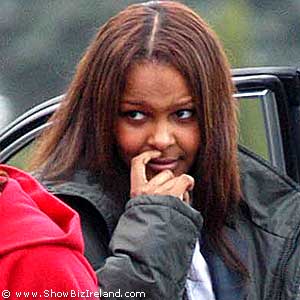 SAMANTHA MUMBA: BOY EATS GIRL
When you think of an Irish movie the last thing you expect to see is a blood covered gang of zombie mutants chasing a sexy young black schoolgirl through a posh suburb of Howth!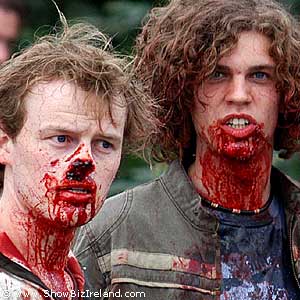 ZOMBIES: BOY EATS GIRL
We're so used to getting a heaping helping of tried-and-tested cliche images of Ireland and the wink-and-elbow-language-of-delight that it's a breath of fresh air to see a teenage horror comedy film based here...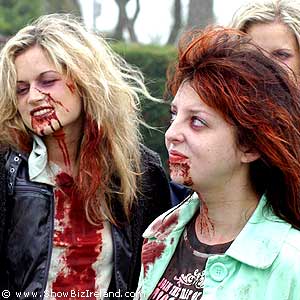 ZOMBIES: BOY EATS GIRL
So over the past few days ShowBiz Ireland has been out tracking decaying zombie flesh in a very affluent area of Howth to catch a glimpse of Samantha Mumba's new movie Boy Eats Girl before it moves over to the Isle of Man this week.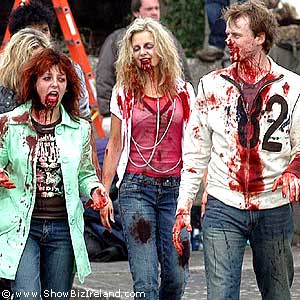 SAMANTHA MUMBA: BOY EATS GIRL
We caught up with Sam and CO in a the leafy suburb called Offington where the local people had been cast as extras in the movie which sees blood covered teenagers craving human flesh.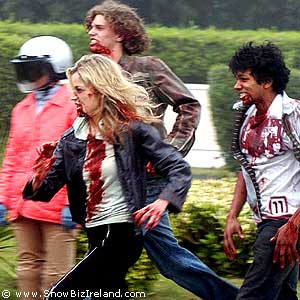 SAMANTHA MUMBA: BOY EATS GIRL
Although we didn't get to see Mumba in action while on set we did get to see her fellow actors all bloodied-up and very a long way away from the original photocall pictures in which they all looked so clean and nice!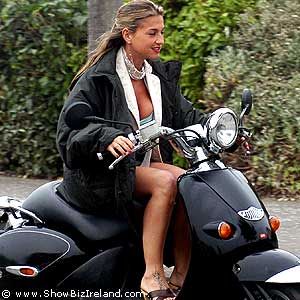 SARA JAMES: BOY EATS GIRL
The plot of BOY EATS GIRL revolves around Sam's (Jessica) love interest David Leon (Nathan) who dies when their teenage date goes hideously wrong. He is brought back to life by his mother as a flesh-craving zombie.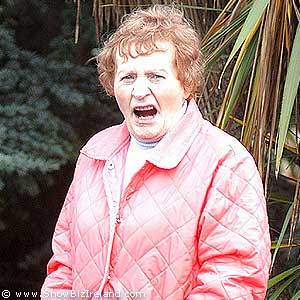 ROYAL FAMILY ACTRESS: BOY EATS GIRL
Alongside Mumba there is a very talented young cast of up-and-coming Irish stars which include: Laurence Kinlan, Deirdre O'Kane, and Sara James to name but a few...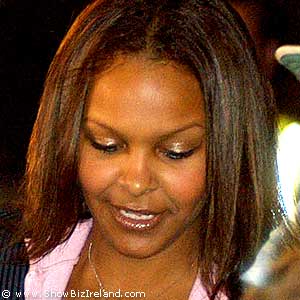 SAMANTHA MUMBA: BOY EATS GIRL
We're already booking our cinema seats for this one when it's released next year!
Discuss this story in ShowBiz Ireland Forums...