Wanna Be Paparazzi & Make Easy Money?
Email us your Celebrity Digital Photos and Videos... There could be a fortune sitting in your mobile handset. If you snapped it then send it to us at:
Very. Important. Pictures.
29-07-04 news EXCLUSIVE WITH PHOTOS
Mumba Goes Back to School...
If like ShowBiz Ireland you have been wondering what Samantha Mumba intends to do with herself after her meteoric rise to fame, apart from dating other famous folk, well she's actually gone back to school...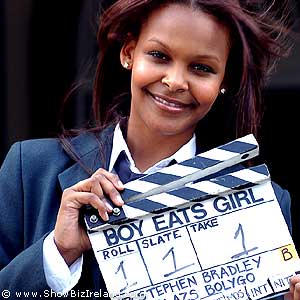 SAMANTHA MUMBA: BOY EATS GIRL
Samantha Mumba's management haven't been publicising her pop music lately and there hasn't much talk of her movie career since The Time Machine so like most other peeps ShowBiz Ireland has been wondering what's going to be her next move?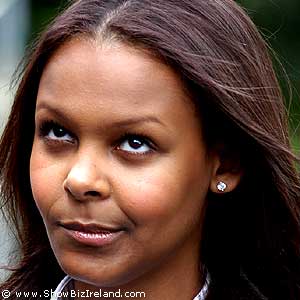 SAMANTHA MUMBA: BOY EATS GIRL
Well, in fact Sam has gone back to school - ZOMBIE SCHOOL!!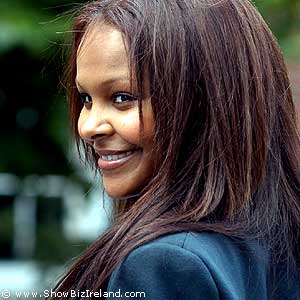 SAMANTHA MUMBA: BOY EATS GIRL
The dusky beauty has signed up to star in a Teen Comedy Horror flick called BOY EATS GIRL and will shoot on location in Dublin for the next 3 weeks before moving to the Isle of Man for another 3 weeks.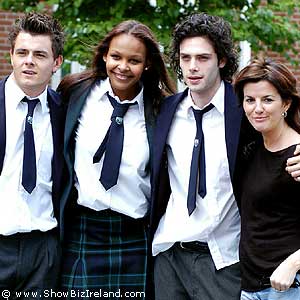 (L-R) LAURENCE KINLAN, SAMANTHA MUMBA, DAVID LEON, & DEIRDRE O'KANE: BOY EATS GIRL
And along-side Sam there is a very talented young cast of up-and-coming Irish stars which include: handsome David Leon (Alexander), Laurence Kinlan (Ned Kelly), Deirdre O'Kane, and Sara James to name but a few...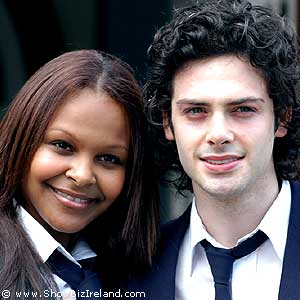 SAMANTHA MUMBA & DAVID LEON: BOY EATS GIRL
The plot of BOY EATS GIRL revolves around Sam's (Jessica) love interest David Leon (Nathan) who dies when their teenage date goes hideously wrong. He is brought back to life by his mother as a flesh-craving zombie and bloody mayhem is brought to suburbia!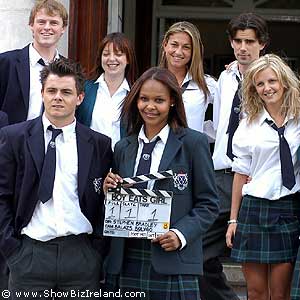 SAMANTHA MUMBA & CAST: BOY EATS GIRL
ShowBiz Ireland has high hopes for this Irish movie and can't wait to see if any future Colin Farrell's or Stuart Townsend's emerge from this promising young cast.
Lets hope Sam puts in another quality performance to match her Time Machine role and set-out-her-table as a top Irish female actor on the international scale... It's about time we had one!
Discuss this story in ShowBiz Ireland Forums...