Wanna Be Paparazzi & Make Easy Money?
Email us your Celebrity Digital Photos and Videos... There could be a fortune sitting in your mobile handset. If you snapped it then send it to us at:
Very. Important. Pictures.
05-09-06 news EXCLUSIVE WITH PHOTOS
Kelly & Colin's Irish Weddings...
Irish Actor Colin Farrell and Kelly Osbourne both attended Irish Weddings over the weekend but only one of them got married at a non-traditional but Electric ceremony...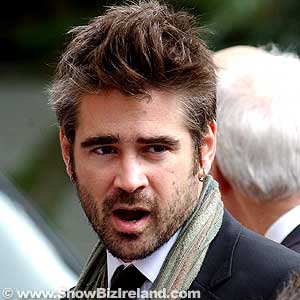 COLIN FARRELL @ DUNBOYNE WEDDING
ShowBiz Ireland was on high alert last week after missing Colin Farrell touching down on Irish soil by mere minutes followed by numerous Harry Houdini style successful escapes at various bars, clubs and strip joints by the bad boy actor.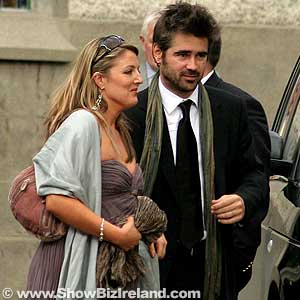 COLIN FARRELL & MYSTERY BLONDE @ DUNBOYNE WEDDING
Seeing as it may be another two years before we get the opportunity to snap the Castleknock College thespian again we put every resource into nailing Colin, finally getting him from a long shot tip-off from one of our readers followed by a flukey photo outside a Dublin restaurant...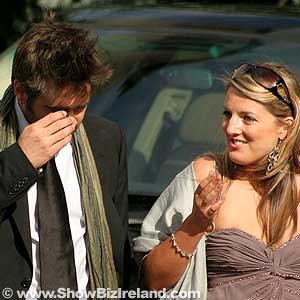 COLIN FARRELL & MYSTERY BLONDE @ DUNBOYNE WEDDING
Late last week one of our readers informed us that Mr. Farrell was on the invitation list for the Dunboyne Wedding of Niamh O'Rourke, who just happens to be the sister of his best mate...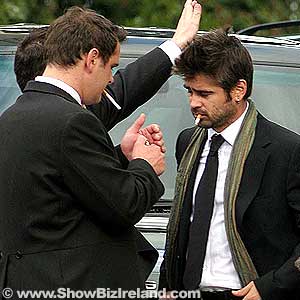 COLIN FARRELL & FRIENDS @ DUNBOYNE WEDDING
Sure enough Col turned up with a mystery blonde on his arm but got testy with our photographers for taking snaps saying: "If you had of asked me for a photo there would have been no problem." Our photographer protested: "If we had of asked you for a photo you would have told us to f**k off. Well, can we have a photo then?" To which, Colin predictably replied: "f**k off!"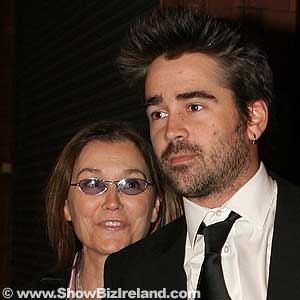 COLIN FARRELL & MOTHER @ FALLON & BYRNE
You can never win in this game! After leaving an angry Colin Farrell alone we moved on to Fallon & Byrne restaurant where we heard Louis Walsh was having dinner with Kelly Osbourne.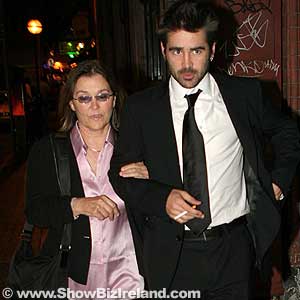 COLIN FARRELL & MOTHER @ FALLON & BYRNE
And guess who showed up with his mother Rita and sisters Claudine & Catherine? Yes... Colin Farrell - looking even more pissed off with us for getting the jump on him twice in the same day!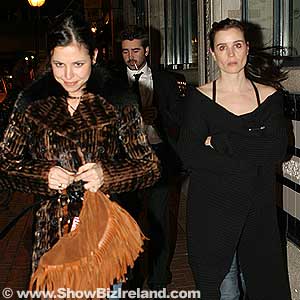 COLIN FARRELL & SISTERS CLAUDINE & CATHERINE @ FALLON & BYRNE
We swear this was a fluke... He must have thought we had a GPS tracking device shoved-up his arse or something... Anyroad, Colin has flown back to Hollywood now so life can get back to abnormality!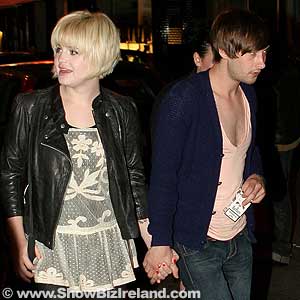 KELLY OSBOURNE & MATTY DERHAM @ FALLON & BYRNE
And just to prove we were at Fallon & Byrne to snap Kelly Osbourne here are the snaps of her and her new boyfriend Matty Derham (from the band The Field) leaving the venue...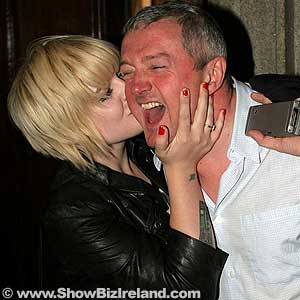 KELLY OSBOURNE & LOUIS WALSH @ FALLON & BYRNE
The very much in love couple were having a bite at the eaterie with pop svengali Louis Walsh. We hear Kelly flew over to Dublin for the weekend to meet up her new man who was in the city for a few days recording with his band...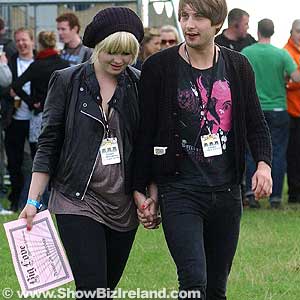 KELLY OSBOURNE & MATTY DERHAM WED @ ELECTRIC PICNIC
Another related fluke: we caught up with the same couple the following morning as they flitted backstage between concerts at The Electric Picnic. No, we weren't following them.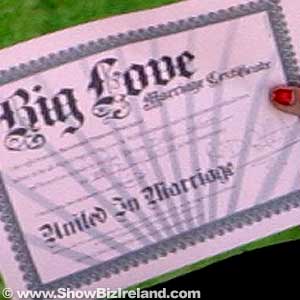 KELLY OSBOURNE & MATTY DERHAM WED @ ELECTRIC PICNIC
Surprisingly Kelly & Matty were carrying a Big Love Marriage Certificate after taking part in a mock Wedding ceremony in the inflatable Church of Love!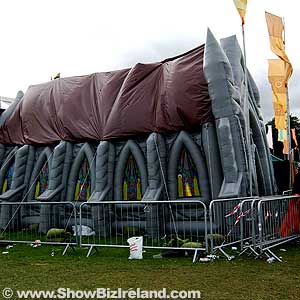 THE CHURCH OF LOVE @ ELECTRIC PICNIC
Congrats to the Newly Wed couple although we don't think Hello Magazine will be buying the rights to these pictures... And congrats also to Colin & Christine Adams who were brave enough to have an Irish Wedding in the picturesque Oxfordshire countryside at the weekend...
Discuss this story in ShowBiz Ireland Forums...