Wanna Be Paparazzi & Make Easy Money?
Email us your Celebrity Digital Photos and Videos... There could be a fortune sitting in your mobile handset. If you snapped it then send it to us at:
Very. Important. Pictures.
29-08-06 news EXCLUSIVE WITH PHOTOS
Farrell's Home Coming Spirals...
It has been a long, long time since Colin Farrell put one of his hob-nail boots on Irish soil but with his rehabilitation from alcohol in full swing he found a teetotal drinking partner in Big Brother's Spiral...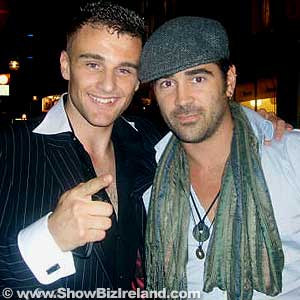 SPIRAL & COLIN FARRELL @ LILLIES BORDELLO
It was rumoured in the media that one of the conditions of Colin Farrell's rehab was he had to avoid coming home to Ireland for at least six months to avoid the obvious temptations of partying with old friends and family and thus the inevitable road back to that old demon: drink!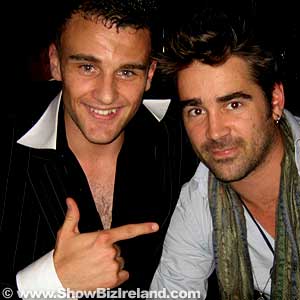 SPIRAL & COLIN FARRELL @ RENARDS
So on Saturday night a confident and composed Colin Farrell hit Dublin town - but on this occasion he was spotted with Big Brother 7 rapper Spiral at Lillies Bordello and Renards nightclubs. Although a bad-boy Hip Hop star, Spiral abstains from touching even a drop of gargle so he was the perfect non-drinking pal for a reformed Castleknock College student!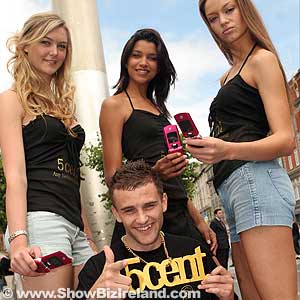 SPIRAL & MODELS: SARAH, ANJELICA & IRMA @ THE SPIRE
Since leaving the Big Brother house Spiral has been busy doing a couple of personal appearances and has also seen his single 'Finglas' riding high in the Irish Top Ten. We hear he's off to London this weekend to re-record his Russell Brand & Dermot O'Leary endorsed track 'So Sexy' with top UK producers - we can't wait to hear him say the classic line again: "I'd Do Evvvverythin' To You."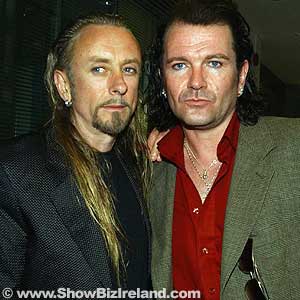 GUGGI & GAVIN FRIDAY @ JIMMY BURNS EXHIBITION
In other news... With Bono off sunning himself down in the South of France his two best drinking buddies, Gavin Friday and Guggi, were spotted around the Capital last week at an Art Exhibition by Jimmy Burns at The Bank of Ireland on Baggot Street - a good spot for banking, skateboarding & displaying paintings!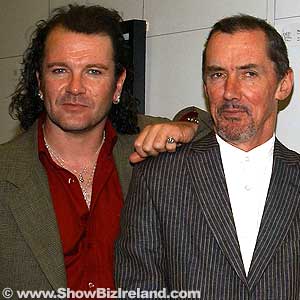 GUGGI & JIMMY BURNS @ JIMMY BURNS EXHIBITION
Finally, although the summer is notoriously quiet in terms of good celebrity photo opportunities (we say this in despair!) ShowBiz Ireland managed to really get clicking recently at the World Premiere of The Front Line held in The Savoy Cinema...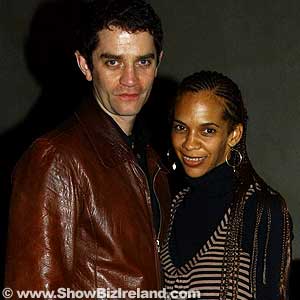 JAMES FRAIN & WIFE MARTA @ THE FRONT LINE PREMIERE
Starring James Frain, from hit US drama 24, The Front Line is an ambitious Irish movie tackling issues never before examined in a production from these shores, reflecting the culture swing of immigrants coming to Ireland rather than running away from it!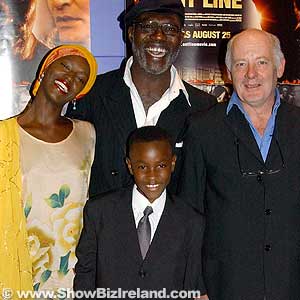 FATOU N'DIAYE, BRIAN ELI SSEBUNYA (Front), ERIQ EBOUANEY & GERARD MCSORLEY @ THE FRONT LINE PREMIERE
With a strong African cast lead by Eriq Ebouaney, from The Kingdom of Heaven fame, who plays an African immigrant bank security guard who turns-the-tables on Dublin criminals when they force him to be the inside-man on a bank robbery...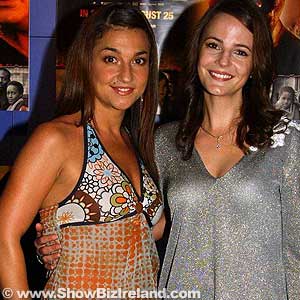 SARA JAMES & ORLA O'ROURKE @ THE FRONT LINE PREMIERE
The movie also sees the movie debut of a very talented youngster Brian Eli Ssebunya and some other great Irish actors such as Gerard McSorley and Orla O'Rourke.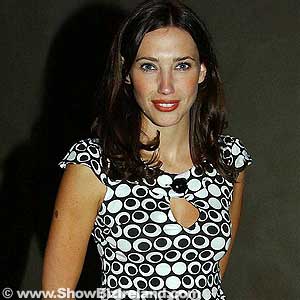 MICHELLE DOHERTY @ THE FRONT LINE PREMIERE
At the premiere we managed to catch-up with stunning Channel 6 presenter and top model Michelle Doherty, who seems set-for-great-things after building up a huge male fanbase with her silky Donegal tones on her late-night music show... What a Babe!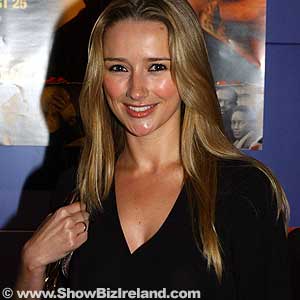 AMY SHIELS @ THE FRONT LINE PREMIERE
Discuss this story in ShowBiz Ireland Forums...