Wanna Be Paparazzi & Make Easy Money?
Email us your Celebrity Digital Photos and Videos... There could be a fortune sitting in your mobile handset. If you snapped it then send it to us at:
Very. Important. Pictures.
15-12-06 news EXCLUSIVE WITH PHOTOS
Farrell No Hassle at Tassel...
The bould Colin Farrell has rolled back into his Dublin hometown for Crimbo and made his first stop at naughty Burlesque Tassel show. Eh, welcome home Col...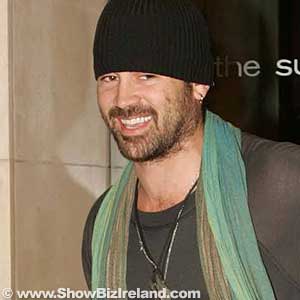 COLIN FARRELL @ THE TASSEL CLUB
It looks like Irish actor Colin Farrell is home for the longest extended stay in Dublin for many-a-year, and maybe it's just the festivities in the air but the Hollywood bad-boy has found his smile again.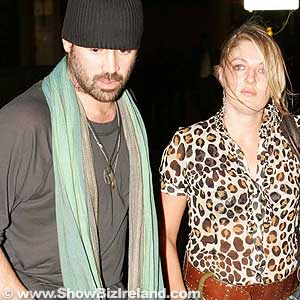 COLIN FARRELL & FRIEND @ THE TASSEL CLUB
We first got a obscure rumour earlier in the week that Mr. Farrell had met up with Brendan Gleeson, Cillian Murphy and a few other prominent Irish actors in The Gresham Hotel to discuss an upcoming film collaboration.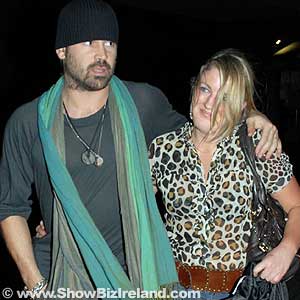 COLIN FARRELL & FRIEND @ THE TASSEL CLUB
We haven't a breeze whether this rumour is true but two days later Farreller turned up at the Sugar Club checking out the sexy Burlesque dancers of The Tassel Club. Soooo, there maybe gold in them there hills?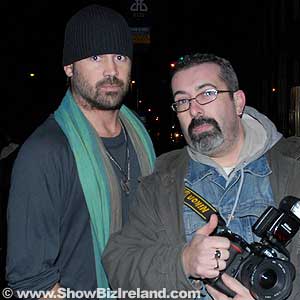 COLIN FARRELL LOVES THE IRISH PAPARAZZI
As usual The Farrell had a lovely lady under his arm as he left The Sugar club and made his way towards his brother's black Porsche, but before all you jump-to-conclusioners get excited we have it on good terms that the blonde in question is one of his best and oldest Muckers.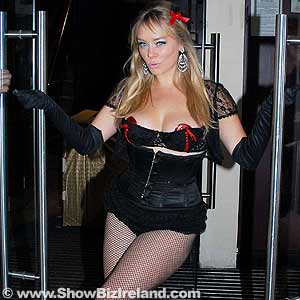 A TASSEL CLUB DANCER
And newly mellowed Col even had time to pose for snaps with members of the Irish paparazzi! Now there's a turn-up for the books. Although later on he was spotted with a bottle of Becks in his hand at Lillies Bordello, if it wasn't non-alcohol, perhaps there was another reason for the merry-mood?

AL PACINO IN DUBLIN
Speaking of Colin Farrell's Muckers, his old pal Al Pacino was in town recently to give a speech to Trinity College's Philosophical Society and receive an honorary fellowship or something...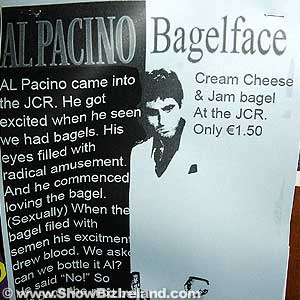 AL PACINO IN DUBLIN
And while he was there the cheeky lads at The JCR even dedicated a Cream Cheese & Jam Bagel to the Scarface legend, Hoo Haa! (We SO don't get that joke).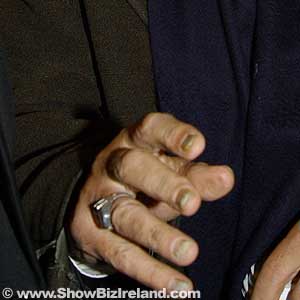 AL PACINO IN DUBLIN
Always looking for any odd celebrity pictures, the ShowBiz Ireland snappers noticed the fingernails on Al's right hand seem to be in a bad-old-state, manky in fact! Why do we care you may ask? The answer is we have nothing better to do with our time... Mad hand or not Al is still our hero!
Discuss this story in ShowBiz Ireland Forums...