Wanna Be Paparazzi & Make Easy Money?
Email us your Celebrity Digital Photos and Videos... There could be a fortune sitting in your mobile handset. If you snapped it then send it to us at:
Very. Important. Pictures.
09-07-03 news EXCLUSIVE WITH PHOTOS
Celebs come out for Veronica Guerin...
Dublin was awash with famous faces last night as stars from stage and screen gathered for the World Premiere for the Irish based movie Veronica Guerin.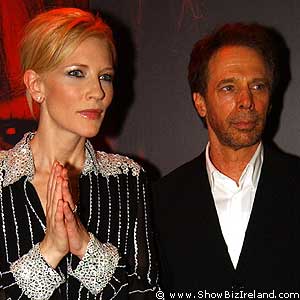 Cate Blanchett & Jerry Bruckheimer at Veronica Guerin
Hollywood producer Jerry Bruckheimer and director Joel Shumacher brought the world premiere of their latest movie Veronica Guerin to Dublin last night.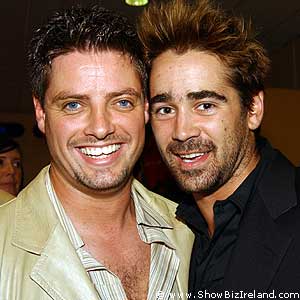 Colin Farrell and Keith Duffy
The movie, which stars the stunning Cate Blanchett, is a portrayal of the life of journalist Veronica Guerin who was murdered because of her courageous investigations into Irish crime.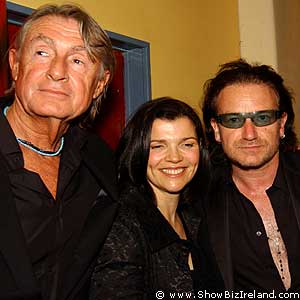 Joel Shumacher, Ali Hewson, & bono
Members from the film who were at the premiere in the Savoy Cinema last night were Cate Blanchett, Colin Farrell, Brenda Fricker, Ciaran Hinds, Gerard McSorley aswell as the producer Jerry Bruckheimer and the director Joel Shumacher.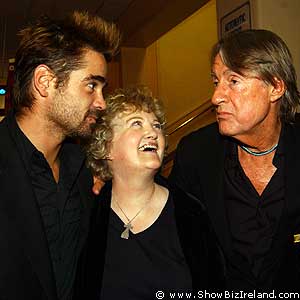 Colin Farrell, Brenda Fricker, & Joel Shumacher
Other celebrities who showed up on the night were Keith Duffy, Bono, Ronan Keating and his wife Yvonne, and Ray Winstone.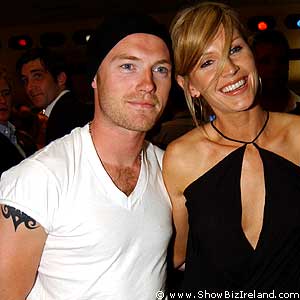 Ronan Keating & wife Yvonne
Members of the late Veronica Guerin's family were also in attendance.
Veronica Guerin will go on release in Ireland on July 11 and on August 1st in the UK. It will also go on release in the US and Europe in the autum.
To discuss this story go to ShowBiz Ireland's forums...
Get your Movie Ringtones here