| | | |
| --- | --- | --- |
| | 16.01.14 | |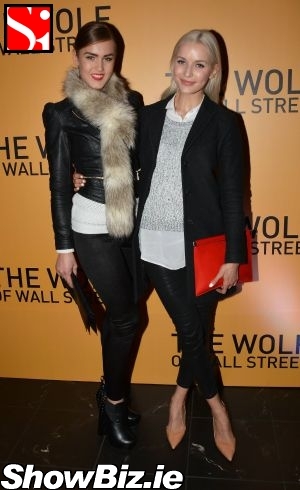 Wolves Love Wallstreet Flick...
The social wolfpack were out in force last night for the Irish premiere of The Wolf of Wallstreet. Seems the themes explored touched a nerve with most of the attendees who were singing the film's praises on Twitter after the curtains came down. Or, maybe was the Leo DiCaprio affect...

| | | |
| --- | --- | --- |
| | 15.01.14 | |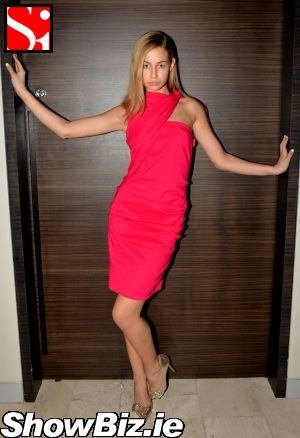 Spring & Summer Arrive at BTs...
Ok. So the weather may be as miserable as a well-smacked-arse but do not fret folks for Spring & Summer have arrived. That's right. Top models Thalia Heffernan, Rozanna Purcell, and Joanne Northey have brought forth the new season's fashions at Brown Thomas. Yup. 2014 will see the likes of Alexander McQueen, Erdem, J.W. Anderson, Lanvin, Saint Laurent, Stella McCartney, Tom Ford, Victoria Beckham and Prada at BTs. Yipeeee...

| | | |
| --- | --- | --- |
| | 13.01.14 | |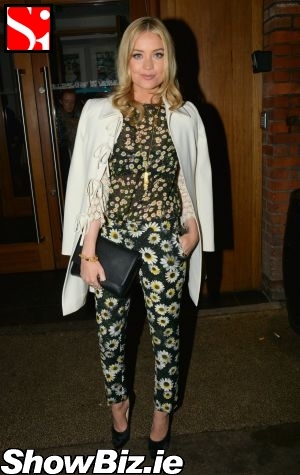 Whitmore Home To Smashbox...
She's in demand over in that London what with MTV and that I'm A Celebrity thing, but our very own Laura Whitmore likes to get home as much as she can. Last night she was partying at Fade Street Social with the likes of Angela Scanlon and other fashion femmes. All part of a Smashbox Cosmetics private dinner & free portrait sketching session. Least, that's what we think what was going on...

| | | |
| --- | --- | --- |
| | 13.01.14 | |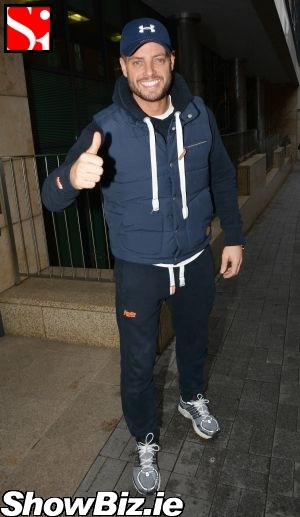 Keitho Makes A Big Splash...
Boyzoner Keith Duffy was all smiles and pearly whites today when he turned-up at Today FM's Ray Darcy Show. The man-band man was all chats and giggles about making the semi-final of hit ITV diving show Splash! Seems there are no end to the things Mr Duffy can throw his hat at, just, we're not too sure about the shamrock emblazoned Speedos...

| | | |
| --- | --- | --- |
| | 13.01.14 | |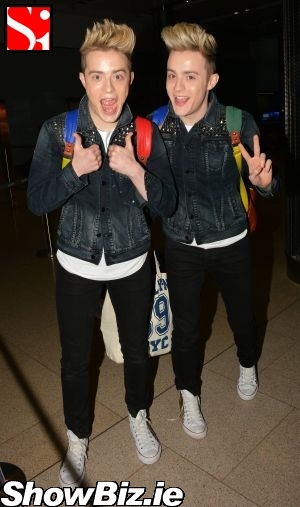 The Jed Heads Still Around...
We always felt the whole Jedward thing was gonna be a flash-in-the-pan but fair-play to John & Edward Grimes, they stuck around a lot longer than anyone predicted. But, if we were to give the lads some advice we'd tell them to take a wee break and come back in a year or two with a whole new grown-up vibe. Saying that, when we bumped into the talented twins in Dublin Airport last weekend, they were still surrounded by throngs of teenage girls. So, what do we know...

| | | |
| --- | --- | --- |
| | 13.01.14 | |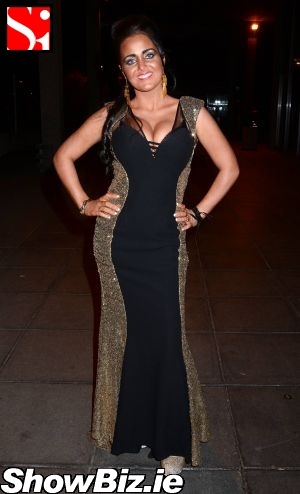 Kelly Out On A Saturday Night...
The last time we saw Kelly Mongan on our screens she was as pregnant as a girl could be and singing her head off on The Voice... Well, she's since had a wee baby boy and has yet to sign a record deal, the stunning 20 year old traveller gal has yet to see the money come rolling in... She was on The Saturday Night Show last weekend talking about her RTE documentary due to be aired later this month... Go Kelly!

| | | |
| --- | --- | --- |
| | 10.01.14 | |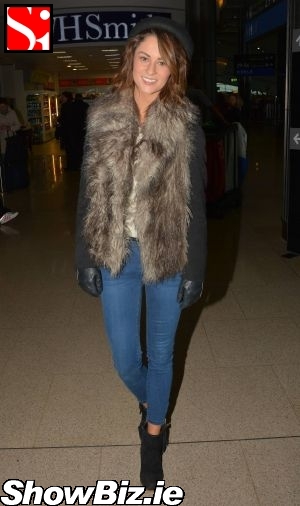 Maddie Homecoming Mul-Queen...
We've known Horse Outsider Madeline Mulqueen for many a year here at ShowBiz.ie, top gal. Since then she's hooked-up with Hollywood's hottest Irish star Jack Reynor and is rarely home. But since our Jack's back doing a wee Irish movie so is our magic Maddie. We snapped her today at Dublin Airport Arrivals welcoming home a pal retuning from Australia. Yup. Us Paddies don't just fly out to Oz, some actually come back...

| | | |
| --- | --- | --- |
| | 09.01.14 | |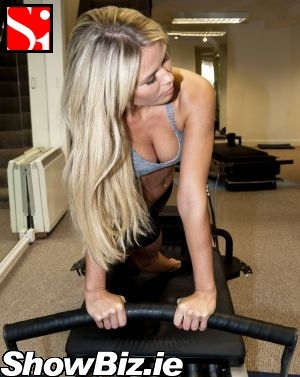 Karena G Sure Aint No Plank...
So we're back getting motivated at Pilates Plus Dublin studios in Dun Laoghaire folks. Yup. With our fav blonde model Karena Graham we're doing the 'Fitness after the Festivities' 2014 promotion. We always thought our Karena looked best with a surfboard under her arm, turns-out she's even hotter in Plank Pose...

| | | |
| --- | --- | --- |
| | 08.01.14 | |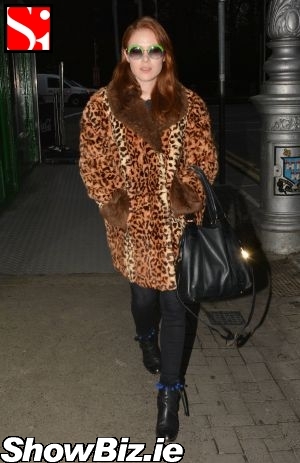 Our Angela's Still Standing...
Ireland's only celebrity stylist Angela Scanlon was spotted today sashaying down Dawson Street like a boss, rocking a leopard-print coat and a pair of shades Elton John would have been proud of back-in-the-day. We're thinking 2014 is going to be huge for our Angie with her stylist-stock going through the roof in both Dublin & London... That's how you do style folks, don't just be a follower of fashion. Set the trend...

| | | |
| --- | --- | --- |
| | 06.01.14 | |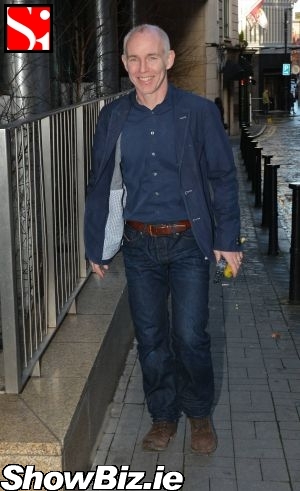 Our Ray's Gone All Fruity...
Today FM's top radio host Ray Darcy returned to work with a bee in his bonnet. Well, more like a healthy lunch tucked under his arm... Yup. At a time of New Year Resolutions our Ray had a lunch consisting of bananas & blueberries. Watch this space, sure it'll be Maccer Dees & kebabs come this time next week...