| | | |
| --- | --- | --- |
| | 30.01.14 | |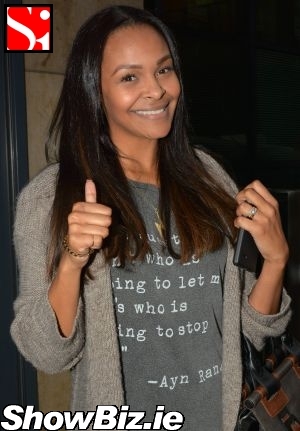 Our Sam Back On The Road...
Us lot here at ShowBiz.ie will be forever connected to Samantha Mumba. Why? Well, her wee career started back in 2000 with her 'Gotta Tell You' smash hit, around the time we launched this ickle website (same design too!). Time flies and we stayed pants. Anyhoo, our Sam was back home at Today FM today to re-relaunch herself with a new single 'Only Just Begun' and an Irish tour kicking off on February 14th - Valentine's Day... Apt. Well, it is a love affair we have with lovely Sammy Mumba...

| | | |
| --- | --- | --- |
| | 27.01.14 | |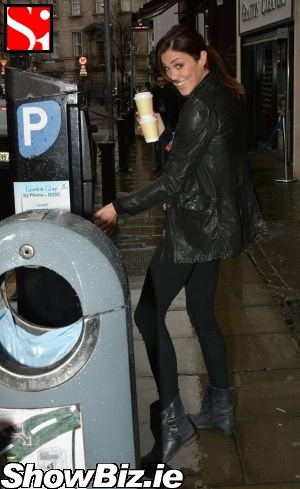 The Glenda Gotta New Motor...
Since we've known The Glenda of The Gilson, she's always been nipping about town in wee sporty cars. Lately we're hearing she's gonna be presenting her own petrol head TV show like a sexy Jeremy Clarkson, seemingly her taste in cars has got a lot roomier. Last week we spotted GG parking her new Ssangyong Korando SUV on South William Street and swiftly grabbing a parking ticket coz, you know, a bright yellow wheel clamp would definitely clash with her shiny black SUV...

| | | |
| --- | --- | --- |
| | 27.01.14 | |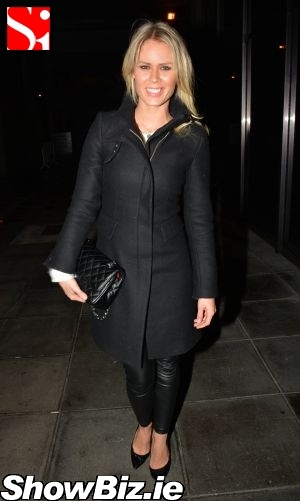 Karena Models In Josh Selfie...
There was all sorts out at The Late Late last weekend folks with Rob Kearney and Michael Bolton leading the scrum of stars. But all eyes were on Hollywood hunk Josh Hartnett who was at RTE with girlfriend Tamsim Egerton. Par for the course, social media was up in arms when model Karena Graham was seemingly randomly pulled from the Late Late audience by Tubridy to pose in a selfie with Josh live on air. Our Karena has since denied she was a plant. Hmmmm, we're saying nowt...

| | | |
| --- | --- | --- |
| | 23.01.14 | |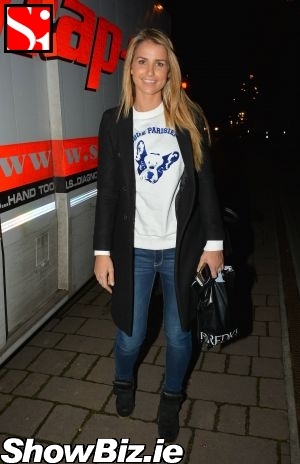 Vogue Extends Her Stay...
Since our fav Fade Streeter Vogue Williams became Mrs McFadden her feet haven't hit the ground. So much so, we're not quite sure where herself and Brian call home. Yesterday we spied Vogue, Holly Carpenter, and Aoibhinn McGinnity all getting their hair extensions seen to by the extensions queen Ceira Lambert at her hair studio out in Shankill. Yup. She gives good hair...

| | | |
| --- | --- | --- |
| | 21.01.14 | |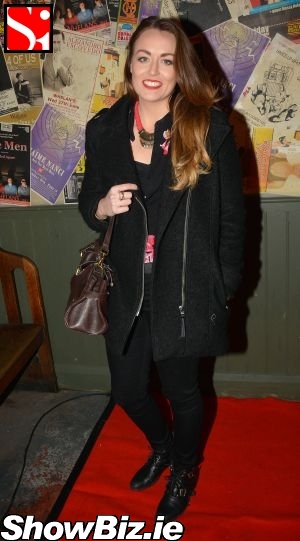 Whelans In The Mid Twenties...
Whelans of Wexford Street is proper piece of Dublin culture which stayed true to the course all the way through the Celtic Tiger nonsense. Proper turf fire and a decent pint in the heart of the city. Last night saw the 'Whelans 25' launch, celebrating 25 years as a live music venue. Ah sure, it's only a wee gem of a spot...

| | | |
| --- | --- | --- |
| | 20.01.14 | |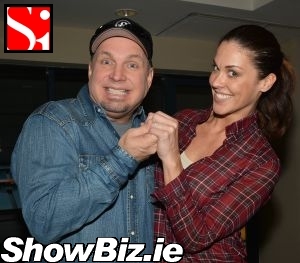 The Garth Loves The Glenda...
They are two ShowBiz behemoths and we'd love them to have kids together. So you can just imagine our joy when Garth Brooks held-up Glenda Gilson's left hand with a giant sparkler on her ring finger in Croke Park today? Shame, she's already betrothed to Rob McNaughton and it was his ring our Garth was admiring... Still, at least he's back playing Croker on the 25th & 26th of July - with or without The Glenda...

| | | |
| --- | --- | --- |
| | 17.01.14 | |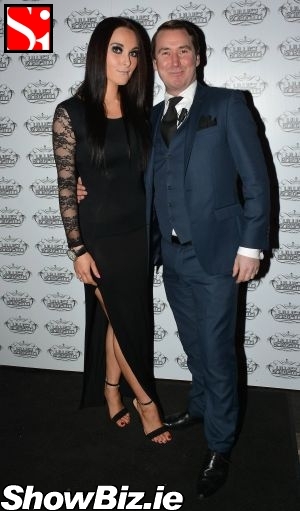 The Bordello Gets A Makeover...
It's the only nightclub in Dublin to stand the test of time and a lot of its success is down to the history of celebrity filled parties dripping off the walls of Lillies Bordello. And of course, the best staff of any club in town. Last night hosts Rebecca Hughes and Paul Smith welcomed guests to the relaunch of Lillies where decadence and pleasure came served in silver ice buckets...

| | | |
| --- | --- | --- |
| | 16.01.14 | |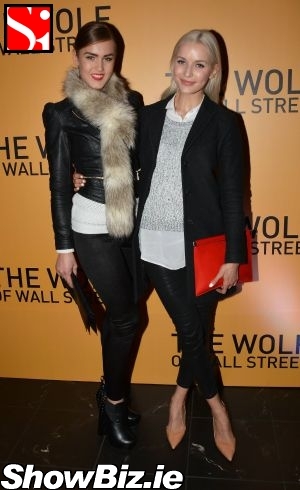 Wolves Love Wallstreet Flick...
The social wolfpack were out in force last night for the Irish premiere of The Wolf of Wallstreet. Seems the themes explored touched a nerve with most of the attendees who were singing the film's praises on Twitter after the curtains came down. Or, maybe was the Leo DiCaprio affect...

| | | |
| --- | --- | --- |
| | 15.01.14 | |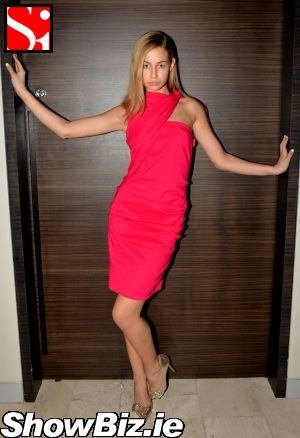 Spring & Summer Arrive at BTs...
Ok. So the weather may be as miserable as a well-smacked-arse but do not fret folks for Spring & Summer have arrived. That's right. Top models Thalia Heffernan, Rozanna Purcell, and Joanne Northey have brought forth the new season's fashions at Brown Thomas. Yup. 2014 will see the likes of Alexander McQueen, Erdem, J.W. Anderson, Lanvin, Saint Laurent, Stella McCartney, Tom Ford, Victoria Beckham and Prada at BTs. Yipeeee...

| | | |
| --- | --- | --- |
| | 13.01.14 | |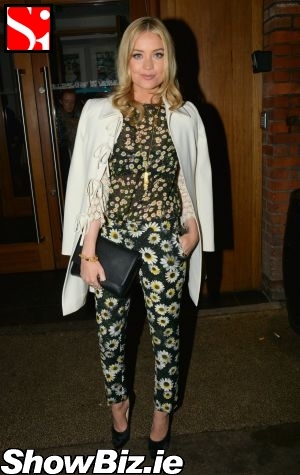 Whitmore Home To Smashbox...
She's in demand over in that London what with MTV and that I'm A Celebrity thing, but our very own Laura Whitmore likes to get home as much as she can. Last night she was partying at Fade Street Social with the likes of Angela Scanlon and other fashion femmes. All part of a Smashbox Cosmetics private dinner & free portrait sketching session. Least, that's what we think what was going on...