The Badly Constructed Graham Norton Show...
Where to start folks, where to start? Last weekend's Late Late Show was a rearranged format car crash in slow-hideous-motion. Some of the worst produced and presented TV we've seen in many a year. It was like they wanted to do a Graham Norton but ended-up with an Alan Partridge. Best watched muted and from behind the hands, you know what we mean...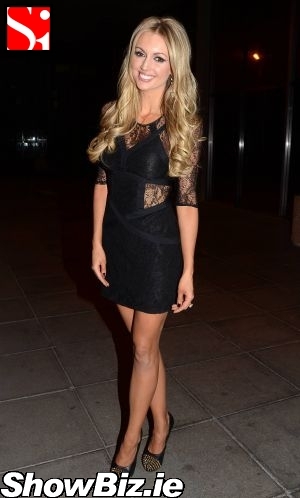 Rosanna Davison
Not meaning to dump on The Late Late again coz the guys there are working hard, but, come on. What Tubridy and Co. are doing is destroying the legacy of something sacred and Irish. Maybe RTE should just be honest here and retire the world's longest running chat show because the format just isn't viable in the modern TV age... Three hours long with emphasis adhering to sponsor mentions wedged in inappropriate places and the strict timing of ad breaks cutting off the rare good stuff rather than keeping the momentum going. We can remember times when Gay Byrne actually extended shows on the fly when they were going really well... More of that! And less of this!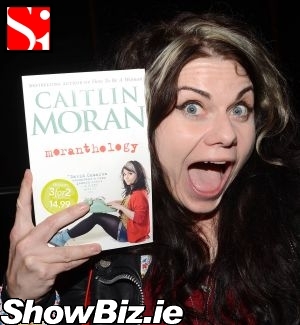 Caitlin Moran
Last weekend The Late mob tried something new, or at least, brought back the panel type format Gaybo instigated back in the day. Best seen these days on The Graham Norton Show... Our Graham somehow can manage three of four guests at once, finds clever themes to tie topics from one guest to another, and pulls it all together with comedy and audience interaction. Plus it doesn't go out live... And it has a red chair.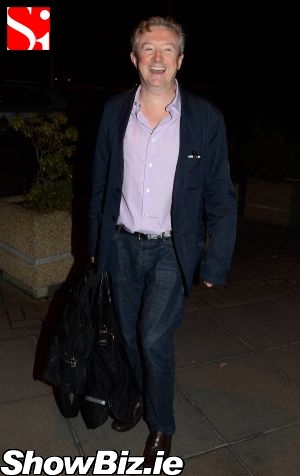 Louis Walsh
We're thinking this was the vibe Turidy was going for last Friday night bringing on Rosanna Davison, Caitlin Moran, Louis Walsh, and Dr Rhona Mahony in succession and keeping them in situ to participate as each subsequent interview progressed... Did it work? Did it heck.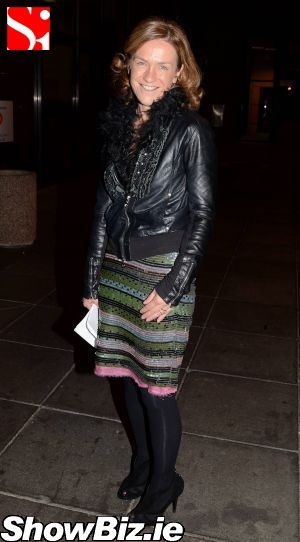 Dr Rhona Mahony
First off, Tubbo brings out Rosie and started dangling a her naked Playboy spread in front of her face and then crudely thumbs through the pages as the former Miss World sat there... Controversial comedy value perhaps? No. Camera sweeps to the poor audience members squirming in their chairs looking morto... Talk about sucking all of the air out of a room... Shoddy work Tubs, shoddy. And kinda disrespectful, a swift slap from Ms Davison wouldn't have been outta place.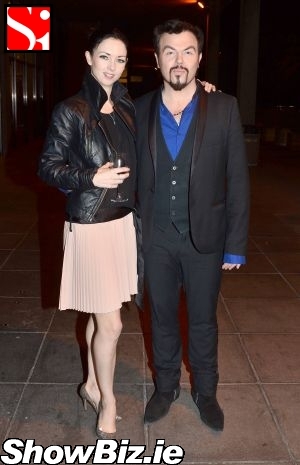 Monica Loughman & Jack L
Then they got clever folks. They brought out feminist Caitlin Moran and asked her what she thought about Rosie stripping for Playboy. Here it comes, the big catfight that will set the show on fire... Her big feminist reaction? Nonplussed. Like she could care less... The girls even swapped shoes.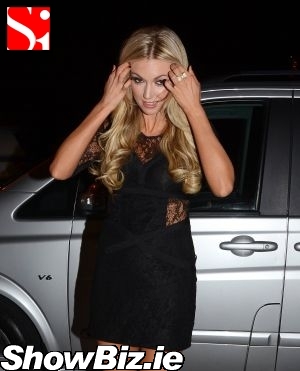 Rosanna Davison
Then Pat Shortt came out and did a bit of God awful provincial style stand-up. We wanted it to end but the camera pans past Rosanna & Caitlin who are looking at the ground bored as Tubs hangs over his desk laughing and guffawing... Really? We know they were going for a theme to tie the show together but Pat Shortt stuck in the middle of what was supposed to be a feminism spat wasn't it... It's a freakshow folks, what next?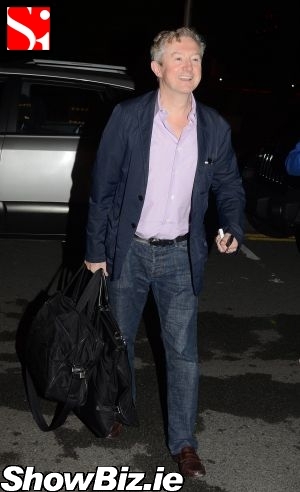 Louis Walsh
Out comes Louis Walsh, yup. our Louis can save any chat show... Only, what question can you ask Louis that hasn't been asked a million times before? Basically nothing he's on telly every other day. So it turns into a bit of free advertising for the hair replacement clinic in Blackrock and then an odd discussion between Lou Lou & Rosie about a celebrity lawyer they both use. Okay, Tubs you've lost the audience again, pull it back... Step forward Caitlin Moran who asks Louis does Simon Cowell really have black toilet paper and plates of pasta constructed into his own face? Phew, she got us out of a spiralling televisual hole there...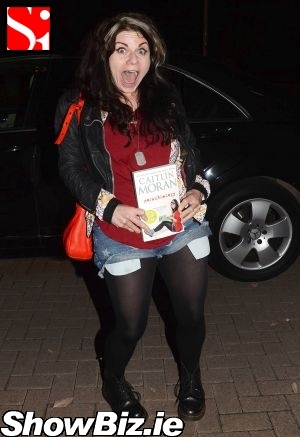 Caitlin Moran
Lastly, Dr Rhona Mahony comes on to talk about nutrition or something but to be honest, at this stage we're out folks. Exhausted and bewildered watching this unravelling train wreck plus the best of Later with Jools Holland is on the other side - proper dynamic watchable TV... And how did Rosie sit there for the whole bloody show? She shudda done it topless.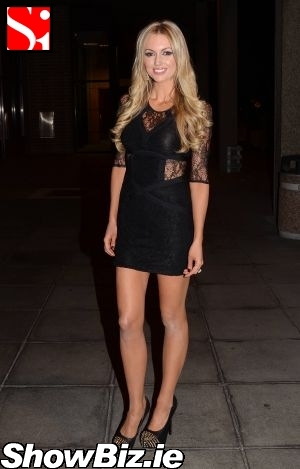 Rosanna Davison
So where from here? Well, they either need to put The Late Late out to pasture or rejig the format to Tubridy's natural style which used to work great on Tubridy Tonight. The audience demographic doesn't suit our Ryan, he wants to be Conan O'Brien crossed with Jeremy Paxman and flips flops between the two styles from guest to guest... It just doesn't work, and it has become really uncomfortable watching... Fix it or just bring back Gay Byrne. Or actually offer the show to Graham Norton and be done with it.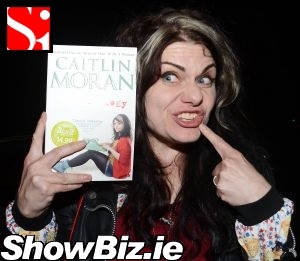 Caitlin Moran
So there you have it folks, a bit of venting but all meant in a constructive way... Love The Late Late, just hate seeing that awesome legacy slowly wane and flicker-out with a long wheezy fart... Problem is, a lot has changed in the last 50 years but the Late Late is stuck in 1962.