Stop This Johnny It's Just Wrong...
We don't care how many Eurovisions Johnny Logan has won, a man approaching sixty should not be rocking out in jeggings. In fact, no man should. It's just so wrong on levels folks. Saying that, we're still strangely aroused yet completely disgusted by the arousal. Stop it JoLo, you're challenging all male heterosexuality with your tight-trou. We're troubled, somebody, Hold Me Now...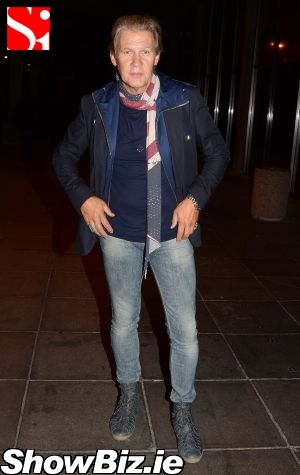 Johnny Logan
It was a busy night out at the return of The Late Late Show last weekend with all the main media hype surrounding the Olympic medal winning boxers... Forget that buzz, Prince Harry should be over here hanging gold around Johnny Logan's neck for going beyond beyond skinny jean chic... To think, all this started with that white suit.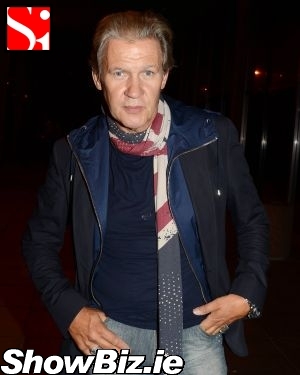 Johnny Logan
Our JoLo was out at RTE with a few other past Eurovision winners that once upon a time represented Ireland... Sadly, no matter how many pairs of jeggings you stuff this lot into they're not getting any younger, someday Irish Eurovision winners will be as rare as actual requited love. Yeah, like that exists.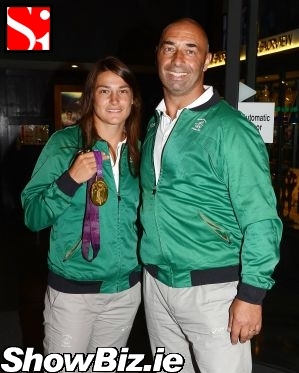 Katie Taylor & father Peter Taylor
Apart from Mr. Logan causing a stir with his fancy pants, all eyes were on Olympic medallists Katie Taylor, Paddy Barnes, John Joe Nevin, and Michael Conlon as they gave their first TV interview to Ryan Tubridy. We say first... Two other boxers were there also, but we forget their names, as did Tubs! Oops.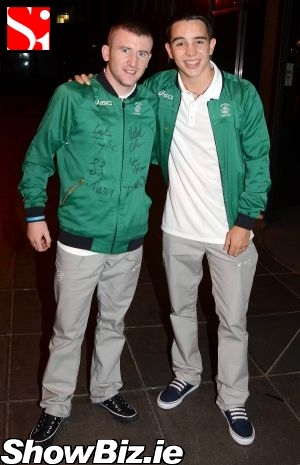 Paddy Barnes, Michael Conlon
Other guests on the debut Late Late included: Linda Martin, Dana, Chris O'Dowd, Niamh Kavanagh, Ross Noble, The Heathers, Omar Naber, Michael Carruth, Melanie Chisholm, and even Gus The Boxer.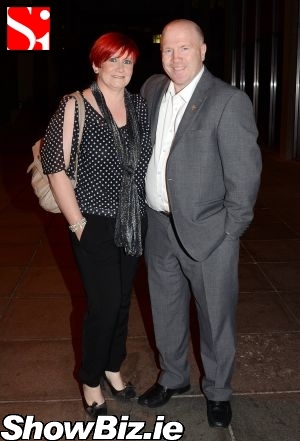 Paula Carruth, Michael Carruth
So there you have it folks, we're all red blooded males here at ShowBiz.ie yet we're oddly conflicted in by Johnny Logan in jeggings. Thanks be to Aunt Fanny he wasn't wearing arseless chaps... We wouldn't know where to look... Don't be afraid of your LoJo man-crush lads, embrace it.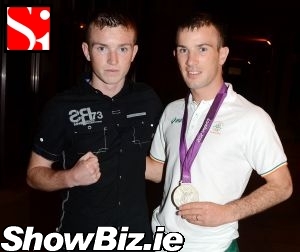 John Joe Nevin with brother Paddy Nevin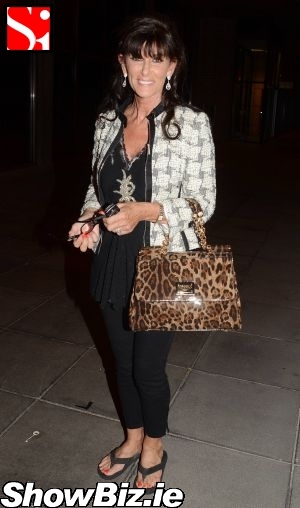 Linda Martin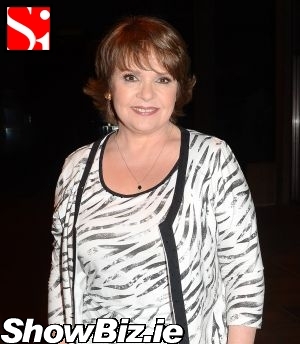 Dana Rosemary Scallon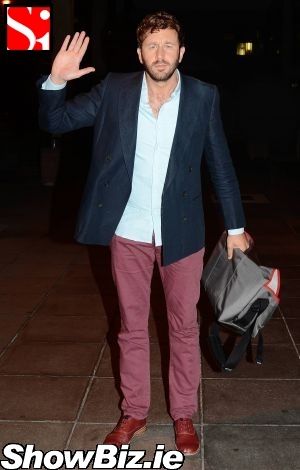 Chris O'Dowd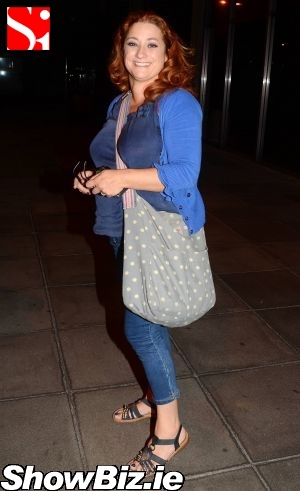 Niamh Kavanagh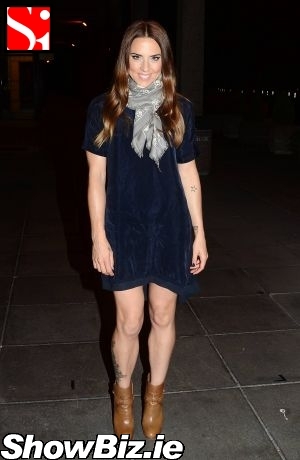 Mel C - Melanie Chisholm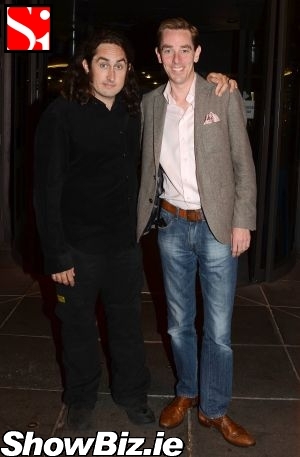 Ross Noble, Ryan Tubridy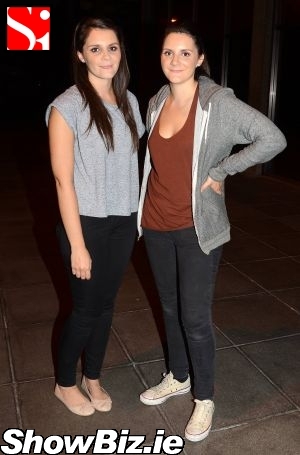 The Heathers - Ellie McNamara, Louise McNamara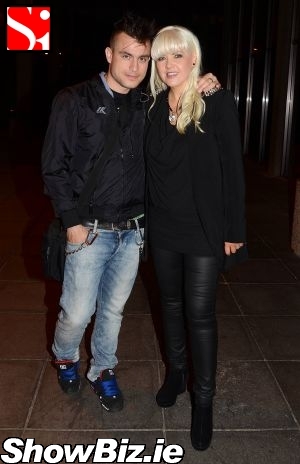 Omar Naber, Angel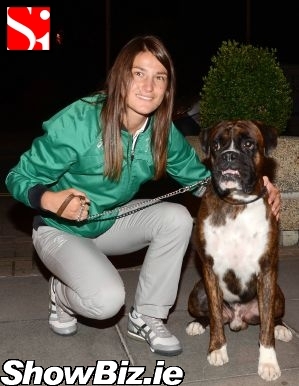 Katie Taylor & Gus The Boxer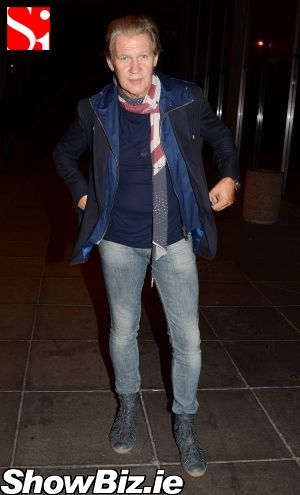 Johnny Logan