The Byram Knows The Script...
It was a rather busy Friday last weekend gone for two big Irish success stories, namely Amanda Byram & The Script. Both parties partied as they done-the-rounds of radio stations promoting stuff and just being generally fab...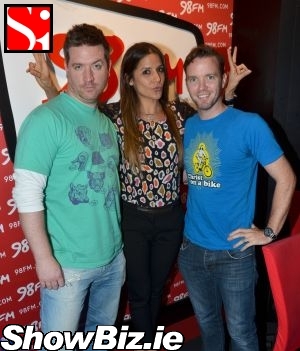 David Moore, Amanda Byram, Dermot Whelan
Everywhere we went last Friday we kept bumping into Her Holiness Amanda Byram and the bould bhoyos from The Script. But we're not complaining folks, both of 'em are good value when it comes to snaps... None of that diva nonsense here, in fact, you have to drag that Byram wan away from the camera...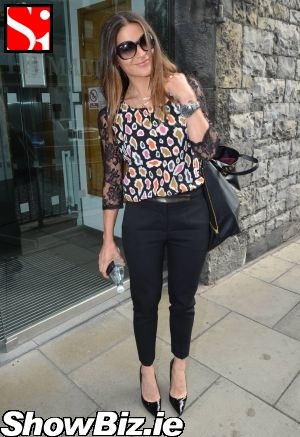 Amanda Byram
Her Mandiness was hanging out at the 'Dermot & Dave Show' on 98FM last Friday with the all new chuckle bros David Moore & Dermot Whelan... Two gas fellars altogether... But no match for Mrs Wipeout when she's on form.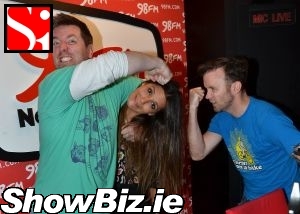 David Moore, Amanda Byram, Dermot Whelan
But just as the single TV presenter was done promoting the Dublin Fashion Festival, who should stroll in looking like hot specky rockstars? Only the handsome boys from The Script. Yup. Danny O'Donoghue, Mark Sheehan, and Glen Power. In case youse wuz wonderin'.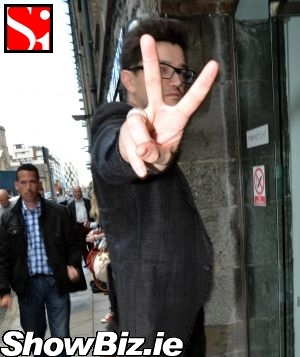 Danny O'Donoghue - The Script
The Script lads were about the town bigging-up their new Twittertasic album called #3... Thatís right folks, hashtags in front of album names as standard. The kidz will really dig that shizz, sez you.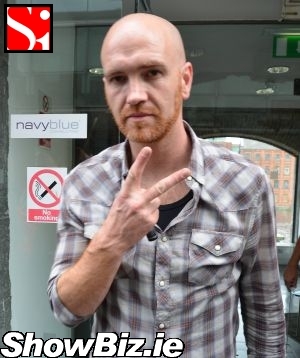 Mark Sheehan - The Script
So there you have it folks, The Byram & The Script all contained in one tight little ball of ShowBiz.ie nuggety goodness... Have a happy Monday on us!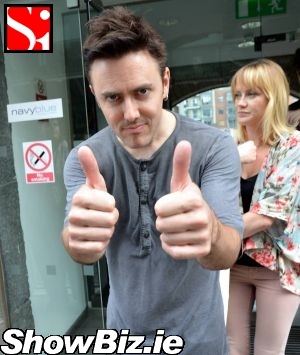 Glen Power - The Script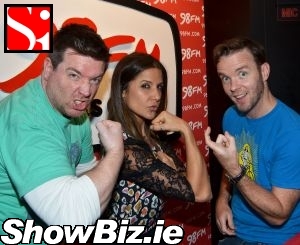 David Moore, Amanda Byram, Dermot Whelan