Dublin's Awash With Models...
The summer's over and the weather just got good. Go figure. And with the glorious sunshine comes our glorious Irish models parading around like the streets of Dublin were paved with catwalks. Yup. We spotted Georgia Salpa, Rozanna Purcell, and Lynn Kelly out-and-about yesterday...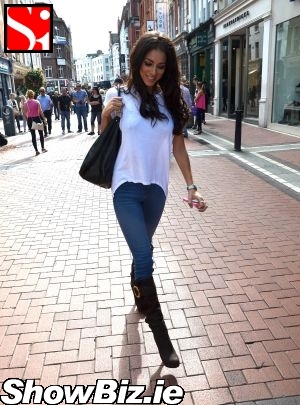 Georgia Salpa
The expectation of summer sun has gone, so you know, the sun comes out. That's ShowBiz... And with the lovely chilled vibe descended on the town, some of our finest model types traipsed around the streets yesterday...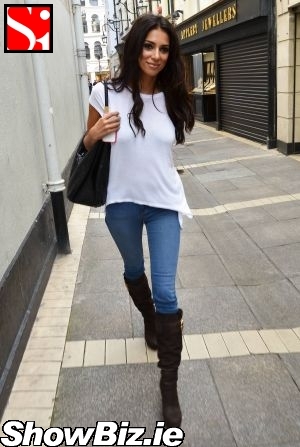 Georgia Salpa
First off we had our very own Georgia Salpa popping-up unexpected on Grafton Street. Best thing about The Salpa's recent taste of international fame is that she doesn't get so stressed about ShowBiz.ie snappers papping her on the street... Saying that, we're still getting the vibe she's probably not all that delighted either... Please love us.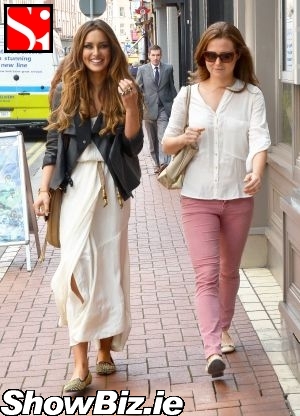 Rozanna Purcell & Doireann O'Flaherty
And speaking of top top top Irish models, our favourite gal of the mo Rozanna Purcell was out and about yesterday celebrating her 22nd birthday... Jeepers. We can remember when she was only twenty one. They grow up so quick don't they?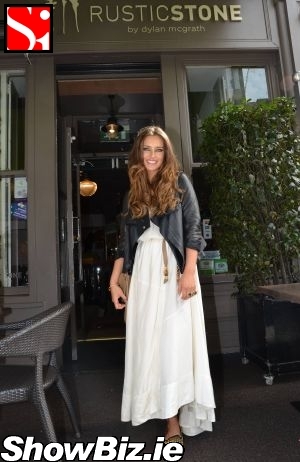 Rozanna Purcell
Our luscious lipped Roz went for the healthy birthday choice and hit Dylan McGrath's Rustic Stone on Georges Street with pal Doireann O'Flaherty for lunch... Happy B-day Rozzaaah!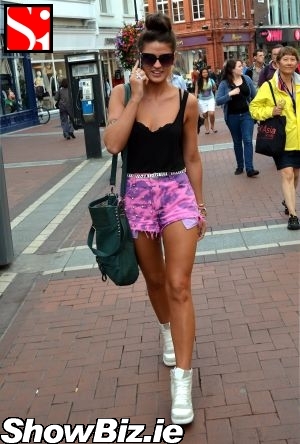 Lynn Kelly
Last of our model spottings involved Lynn Kelly, THAT tan, some pink denim shorts, and white runner boots... Here comes the quip folks... We think she's on the phone talking to the 80s. They want their clothes back! Tish. Boom. Etc.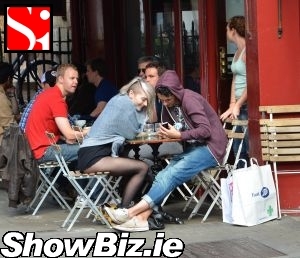 Dermot Murphy & Tara Lee
And before we go, we also spotted the young stars of RTE's RAW - Dermot Murphy & Tara Lee. The acting duo were having a cosy aul time outside The Metro Cafe... Interesting body language don't cha fink?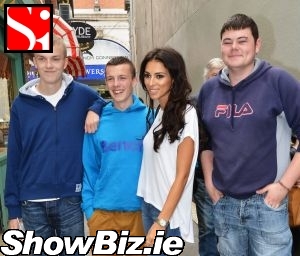 Georgia Salpa & fans
So there you have it folks, a mixed bag of tricks and trinkets for your indigestion. Like, where wud ye get it?