Oktoberfest. Rosanna Stylee...
While Irish politicians back home are scarily preoccupied with trying to deny potential Presidential candidates their democratic rights, at least someone is over in that Germany reminding our Bavarian overlords that us wee Paddies are worth throwing a few bob and digging out. Yup. Rosanna Does Oktoberfest...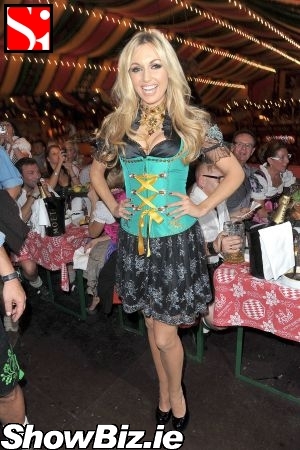 Rosanna Davison
For the first time ever we actually approve of an Irish model wearing a costume that shoves her boobies up to her chin. At Oktoberfest it's all part of the festive costume and we have to say we're quite impressed with our Rosie in lovely Lederhosen with an Irish twist... It's like Riverdance meets The Sound of Music minus a visit to The Third Reich 'n' stuff.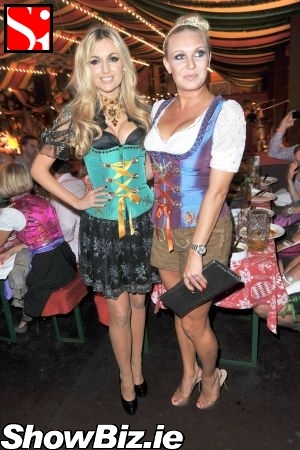 Rosanna Davison, Magdalena Brzeska
Annnyhoo. Fraulein Davison was over in Berlin this week representing us broker-than-broke Irish at Oktoberfest 2011. No better person either we say. Just a shame she's not at home as she could easily grab one of those Presidential nominations and get on the docket... Well, anything Dana can do... Ah sure, there's always the next time.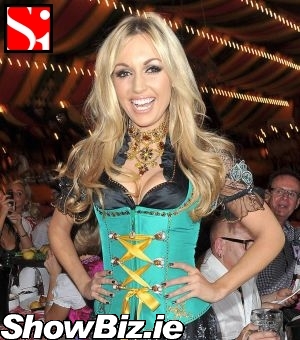 Rosanna Davison
So there you have it folks. Our Rosie Dee is in Germany high-kicking over the Berlin Wall and foot-schlapping under The Brandenburg Gate... Least she won't be short of a Halloween cozzie this year... Holy Schnitzel.