What's Up Louise's Jumper?
As Reality TV stars go, Louise Johnston is our particular cup of Darjeeling. There's a bit o' class about her yet she can throw a duurty look that would stop a bus. Dead. And get this, while filming Fade Street there's a fella whose paying job is to feed a microphone up her jumper. The lucky swine...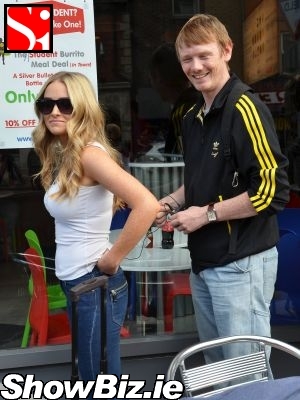 Louise Johnston
The Fade Street bunch are back at it again folks – and our secret shame is that we're actually really looking forward to it. Sad eh? Well, we were the biggest haters of the first show but we totally missed 'em all when it was over. Yup. We're fickle feckers that way.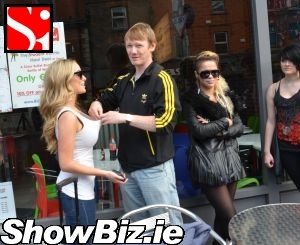 Louise Johnston, Cici Cavanagh, Dani Robinson
Annnyways. We snapped our three fav Faders (Vogue is soo last Wednesday) shooting the show outside Burritos & Blues on Wexford Street yesterday. Ours is a Silver Bullet... As Cici Cavanagh and Dani Robinson looked on nonplussed some poor fella had to feed a microphone wire betwixt our lovely Lou's ample bosoms. As Yosser Hughes once said: "Gizza job. I can do that!"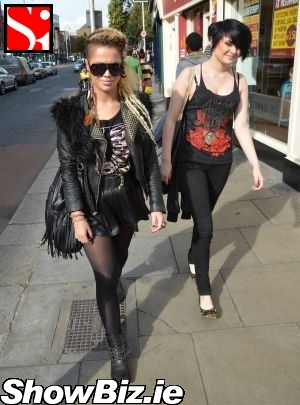 Cici Cavanagh, Dani Robinson
Under the watchful eye of director Stephen McCormack - Dani, Cici, & Lou shot their totally unscripted scenes on Wexford Street yesterday afternoon. Special mention has to go out to Catriona Maginley. Clapperboard girl extraordinaire.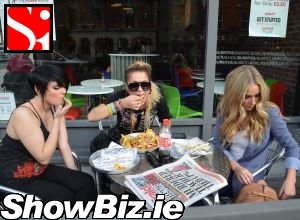 Dani Robinson, Cici Cavanagh, Louise Johnston
So there you have it folks. Fade Street is coming to a small screen near you real soon. This time around you will be happy to know that Dani has developed a fixation with old Steve Martin movies and Cici is channelling 80s popstar Marilyn in a big way... Important info to have...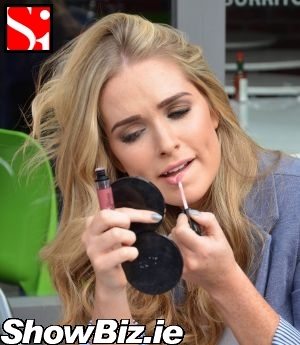 Louise Johnston
Eitherway, we have high hopes for Fade Street Part Deux... Ah sure, Vogue was only holding them all back saying: "deadly loike" every two minutes... We all know Clapperboard Girl is the real star of the show inanyways.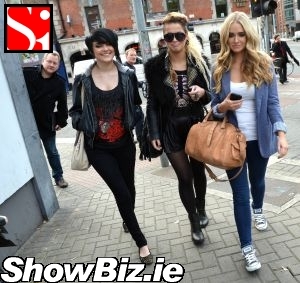 Stephen McCormack, Dani Robinson, Cici Cavanagh, Louise Johnston
And finally. Do any of them even live on Fade Street anymore?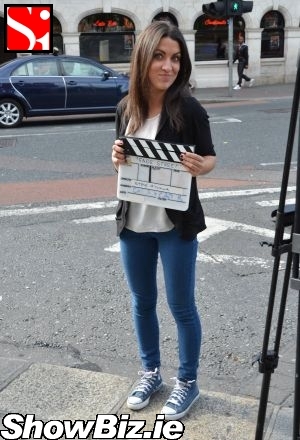 Catriona Maginley (clapperboard girl)