Georgia - It's Back On Folks...
It was the public break-up heard around the world. Yup. Sure was... A beautiful relationship lived-out in the media-eye that caught everyone's attention - then it all came crashing-down there last week with hearts broken all around and not a dry eye in the house. But last night there was a reconciliation folks. Georgia Salpa posed for ShowBiz.ie once again... We're back on... Huzzah!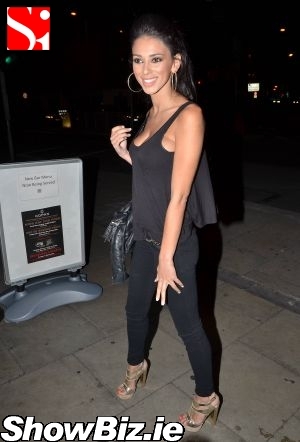 Georgia Salpa
Some cynics might assume that Georgia Salpa turning-up a couple of hours late for the 'Catwalk To Kilimanjaro' fundraiser at Copan Bar last night was a purposeful tactic to throw the ShowBiz.ie schnap hounds off her scent and thus keep her off these pages. Not so. Separation makes the heart grow fonder and our Georgia knows that folks... And sure our lads would wait around all night for the Greek Goddess... Creepy. But. True.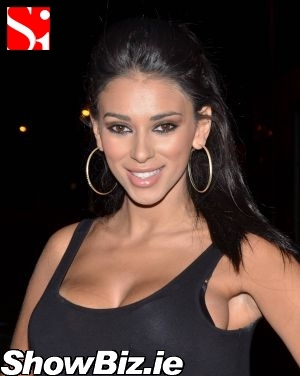 Georgia Salpa
Annnyways, it was the first time out in front of the paps for our Georgia since her very public and very recent break-up with Calum Best was played out on Twitter for all the world to see . Saying that, we can't believe they broke-up in the manner they did. Like, who saw that coming? We thought they'd go the distance. Ahem. Ahem. Ahem.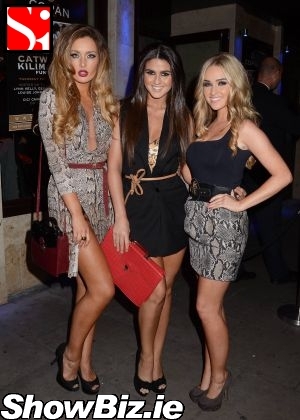 Rozanna Purcell, Lynn Kelly, Louise Johnston
Miss Salpa was at Copan in Rathmines last night with her modelly pals Rozanna Purcell, Lynn Kelly, and Louise Johnston to raise money for their upcoming epic 'Catwalk To Kilimanjaro' trek. There were also a few other lovelies knocking around the bar also...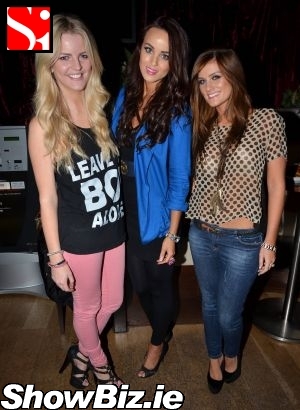 Claire Moore, Emily McKeogh, Leigh O'Reilly
And just to show who is the real hot model is in this town, former Miss Universe Ireland Rozanna Purcell suggestively posed-up with a packet of Hunky Dorys crisps. Yup. Those Yankie birds with their bangers hanging out can feck-right-off. They don't have a patch on our wee Roz... The darn cheek!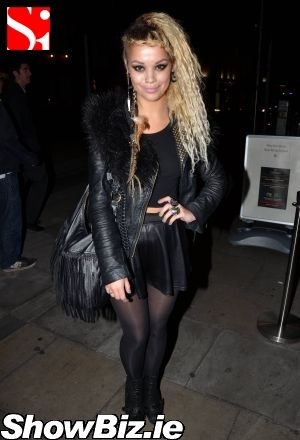 Cici Cavanagh
So there you have it folks, Georgia Salpa still loves us here at ShowBiz.ie. Well, love is such as strong word. More, doesn't openly vom on our bent and lame snappers when they point their cameras in her general direction. That's progress. Isn't it? We really think so.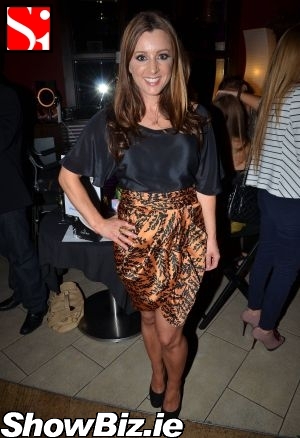 Sinead Desmond
Other guests at the bash included: Claire Moore, Emily McKeogh, Leigh O'Reilly, Cici Cavanagh, Yasmine Beharic, Pamela Ryan, Aine Kavanagh, Sinead Desmond, and many more....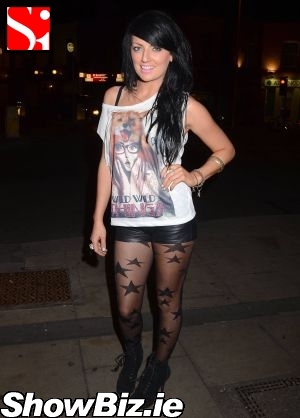 Aine Kavanagh
Catwalk To Kilimanjaro is coming soon folks. And we're dreading it... Without this lot around we'll have no one left snap... Hmmmm... Tickets to Africa? Anyone? Anyone?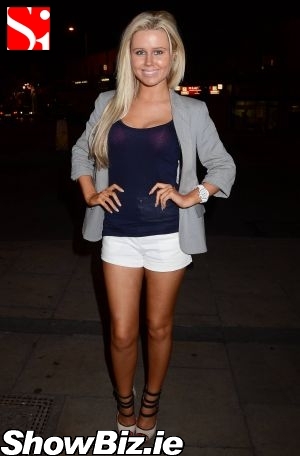 Pamela Ryan