Rozanna Rocks Pyjama Chic...
You may have thought that the whole wearing pyjamas out in public thing was confined to crazy young wans off on the council estates of Ireland. But not so folks. Now even former Miss Universe Ireland Rozanna Purcell is rocking Pyjama Chic...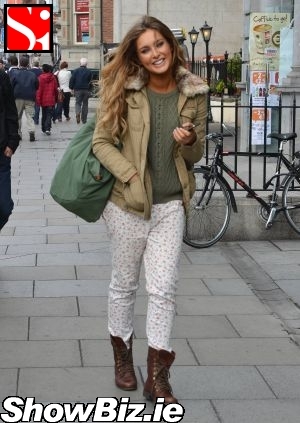 Rozanna Purcell
With Hurricane Katia whipping Ireland bare on Monday, the best place to be was tucked up all comfy in yer bed. So we can kinda forgive Rozanna Purcell for wearing her PJs out on the windswept streets of Dublin. But combined with big leather boots and a green woolly jumper? Kinda looks like someone was in a real hurry to get somewhere. Fast!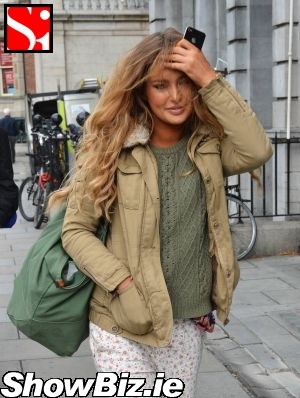 Rozanna Purcell
But hey, this is Rozanna Purcell we're talking about. So hot she could probably turn any fashion faux pas into an instant fashion trend... Expect to see the clubs full of girls in their pyjamas next weekend. Right, on that note, we're off to get our best jimjams dry cleaned and descaled.