Georgia's Fella Up In The Air...
We suppose we don't say it enough folks - but we fricken love Georgia Salpa. She keeps these here pages interesting and opined upon. But the feeling sure as hell isn't mutual. Nah-ah... Still. With all the minor issues we give her, they must pale into vague insignificance when compared to her controversial relationship with notorious ladies man Calum Best and all the media malarkey that throws up...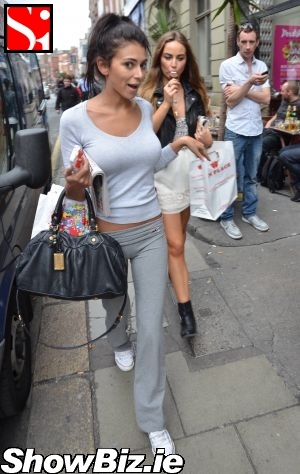 Georgia Salpa & Daniella Moyles
If you thought the relationship between ShowBiz.ie & Georgia Salpa was rocky folks well, let's just say we're not just off her Christmas Card list - we're off all her lists. Let's be frank and honest here - there is no list. We're feckin' listless... She has finally blown us out.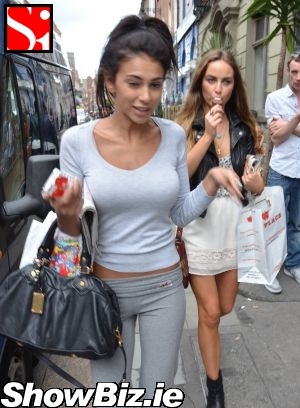 Georgia Salpa & Daniella Moyles
Anyroad, to add fuel to the already raging fire, we only went and snapped our wee Georgia unawares there last week as she was coming from the gym with her bezzie buddy Daniella Moyles. Let's just say our fav model was less than impressed with our snapper papping her on South William Street in trackie bottoms and with no make-up on. Yup. It's completely official. We're totally back o' the neck. Blanked. Done. Kaput.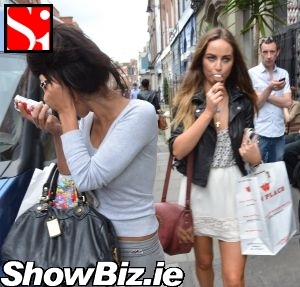 Georgia Salpa & Daniella Moyles
With fellow hot model Daniella Moyles nonplussed with a choc ice in her gob, Her Georgia Salpa-ness was less than happy with the eager pap on the scene, and tried to dodge the lens etc... Ummm, sorry Georgia but in our defence, the chances are that you're gonna get snapped if you're around certain hot spot streets in the city centre. The gnarled and hunched snapper was just doing this thang thang.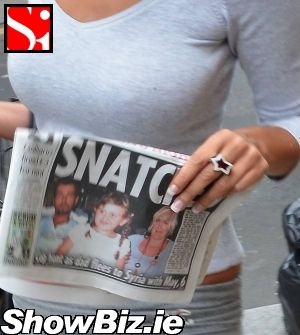 Georgia Salpa
Interestingly, Miss Salpa was wearing the star shaped ring her fella Calum Best apparently gave her on a recent holiday. Considering the revelations about Bestie in the papers over the past few days and the snaps of him with Donna Air - will our Georgia ever be snapped wearing his ring again? Hmmm....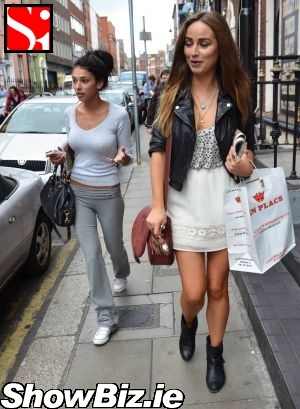 Georgia Salpa & Daniella Moyles
That remains to be seen folks, yet wethinks monsieur Best will somehow talk his way out of this one and come up smelling of Georgia Salpa scented roses. Sure all he did was go back to another woman's house after a late one in a London nightclub. Like, what could be more innocent? Jeez. Where's the smoking gun?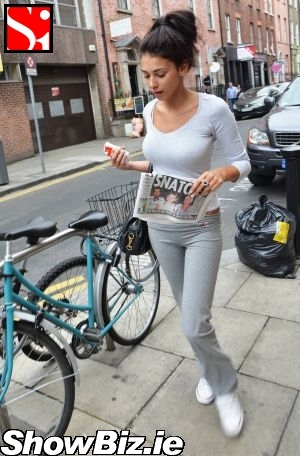 Georgia Salpa