It's Ireland V The Universe...
The two new gargantuans of the Irish photocall world (now that Georgia & Vogue are off with their celeb fellas) met on a job yesterday folks. Yup. Right on St Stephen's Green (original!). It was Miss Ireland 2011 V Miss Universe Ireland 2010 - but which one of these hotties is your particular dram of whiskey?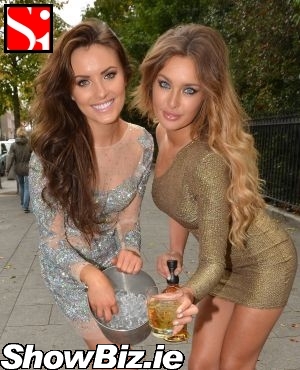 Holly Carpenter, Rozanna Purcell
Now that Holly Carpenter is Miss Ireland 2011, she's in big demand on the photocall circuit. But no more than last year's Miss Universe, Rozanna Purcell... Like, there is a large Vogue and Georgia shaped niche to be filled, and these two lovelies look like they're taking the two new top spots... But which one is your top totty?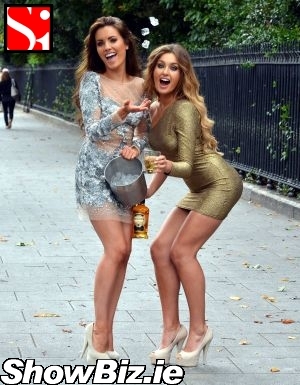 Holly Carpenter, Rozanna Purcell
Holly & Rozanna where out on St Stephen's Green yesterday tossing around hair and ice-cubes in cocktail dresses, but it wasn't a spontaneous drinking session folks. Hell no. They were of course promoting the launch of Dubliner Irish Whiskey Liqueur... Hic.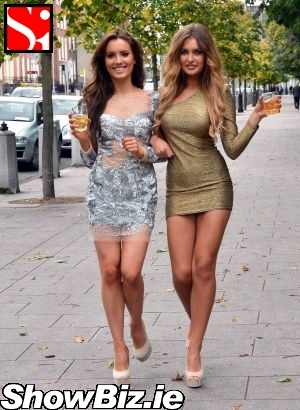 Holly Carpenter, Rozanna Purcell
But to us it felt like an intense walk-off between the two fresh faced models. The veteran beauty queen versus the newbie who many are tipping to be the next Miss World... Move over Miss Davison, there's a new sheriff in town.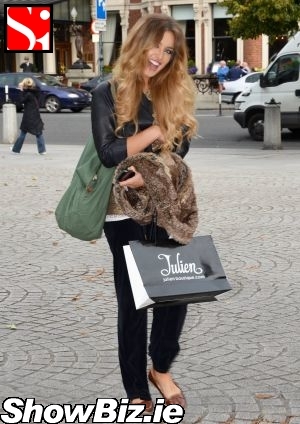 Rozanna Purcell
Annnnnd to help you make up your minds on who is Ireland's new principal photocall princess, we also snapped the two ladies in their civvies before they arrived at the whiskey themed photocall... Scarleh for the both of dem.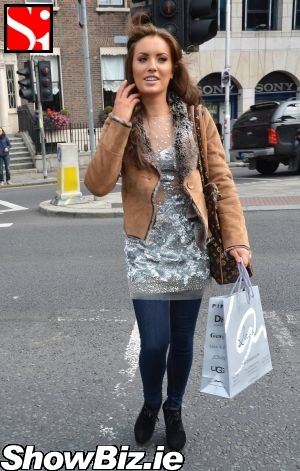 Holly Carpenter
So there you have it folks. Holly Carpenter V Rozanna Purcell. Miss Ireland V Miss Universe Ireland. 2011 V 2010. Compton V Andrea Roche. Brunette V Blonde... It's like a metaphor for life. Only more fabulous.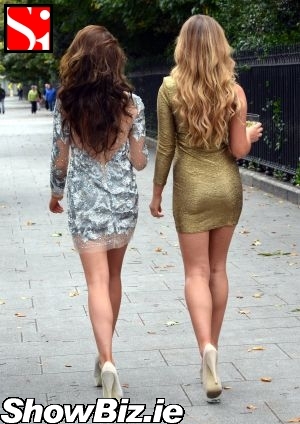 Holly Carpenter, Rozanna Purcell