How To Headline The Late Late In 3 Easy Steps...
We have to say folks, The Late Late Show has really reached rock bottom. Like, we can only watch it now in three minute increments before the intense cringing and chronic arse sweating forces a swift channel flick. And sure, if you want top billing these days just go on the web and say some controversial stuff involving Ryan Tubridy, and hey presto, you're on... Crap! We're gonna end up on the fecker next week..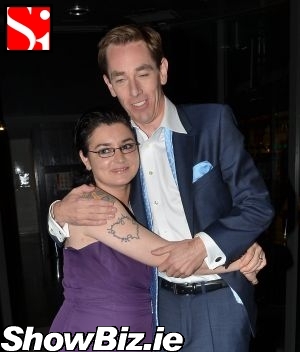 Sinead O'Connor, Ryan Tubridy
We have to say, we used to be big fans of Ryan Tubridy back in his Tubridy Tonight days. 'Twas a quality light hearted show so it was and suited the beanpole man down to a T. But this year we've finally jaded with the direction he's taking The Late Late Show, coz let's be honest here, he's taking it nowhere in particular... It really has become uncomfortable knuckle-gnawing viewing... The ad breaks just aint long enough.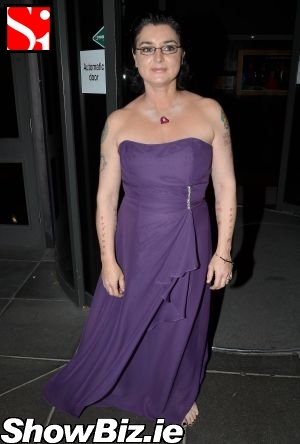 Sinead O'Connor
Next Friday night folks, invite a few friends around and put The Late Late on the box. Now, stick the remote on the coffee table in the middle of the room and see who makes a desperate grab for it first... Our record is just three minutes before the skin begins to melt from our faces... See if you can top that? Conan O'Brien he aint.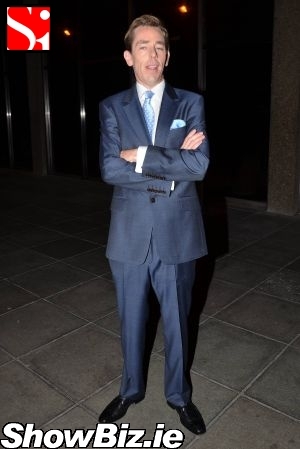 Ryan Tubridy
And it's not that Tubridy isn't talented, he's just the wrong man for the job, as was Pat Kenny before him. The Late Late was and forever will be Gay Byrne's baby... RTE should have retired the format when Uncle Gaybo hung up his mic. It just doesn't work anymore and merely just fills in the time before we flick over to watch Graham Norton doing it the way it should be done over at the BBC... Put Tubs in the Red Chair.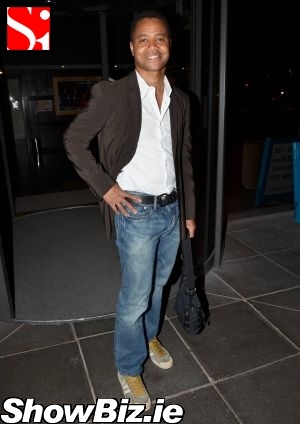 Cuba Gooding Jr
Last week saw the show kick off with Oscar winner Cuba Gooding Jr in the hot seat. Now we have no idea what our Cuba was doing in town as it seemed he had nothing imminent to promote, yet the whole interview (that we saw in 3 minute increments of course) seemed to all be leading to the actor doing some rather reluctant break dancing. Hilarous! If only the very same thing hadn't happened on The Graham Norton Show last year. But done well... Yawn.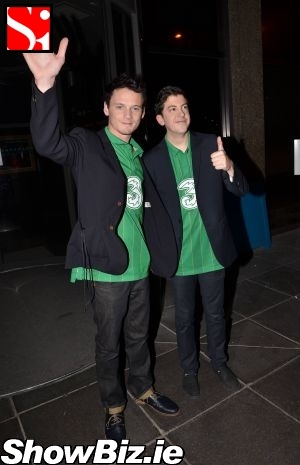 Christopher Mintz-Plasse, Anton Yelchin
Other guests on the show included poor Colin Farrell substitutes Christopher Mintz-Plasse and Anton Yelchin in to promote our Col's Fright Night movie. The two likely lads had just come from the Ireland Nil-All-Draw and looked just as confused about the soccer match as they were about some of Tubs' questions...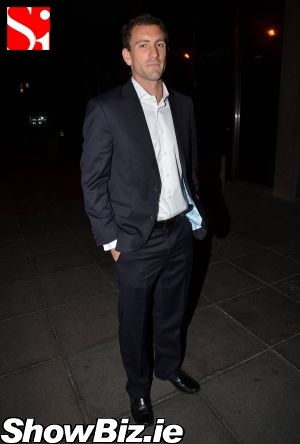 Conor Niland
Among the other guests was Irish tennis player Conor Niland but the highlight of the show was all building towards Sinead O'Connor coming out and talking about her online quest to find a man. Yup. The Nation held its breath... The whole bloody show leading up to our Shinner talking to Ryan Tubridy about her sex life... We're even cringing writing this... Like, WHY?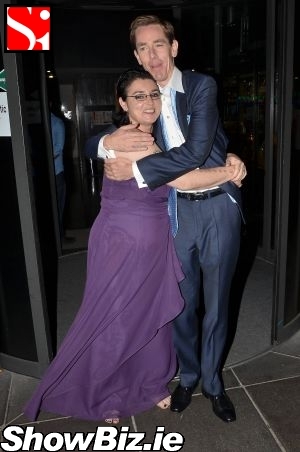 Sinead O'Connor, Ryan Tubridy
Now we're not knocking Sinead for grabbing top spot on the show, she's an absolute ace at saying controversial stuff and grabbing the attention of the media. Job done. But her looking for a man saying lots of strange things in the papers is hardly a Pope photo ripping moment now is it?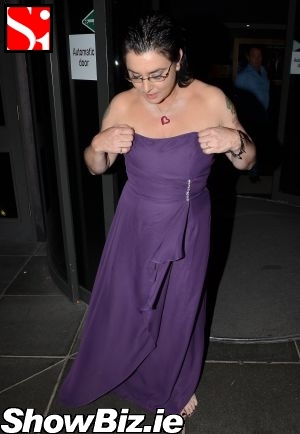 Sinead O'Connor
Right. RTE needs to either totally revamp the format of The Late Late Show or put it to bed and let it die a dignified death before it actually does die a death. Or bring back Uncle Gaybo. Sure he's got time on his hands now the whole President thing is on the back-burner... We'll discuss these and other matters on The Late Late Show next Friday... In three minutes or less.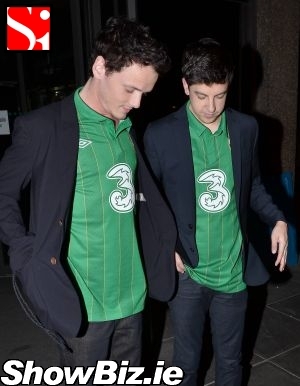 Christopher Mintz-Plasse, Anton Yelchin