Our Wee Amy Has Range...
Wanna know what has our wee Amy Huberman grinning like the Cheshire Cat folks? Well, she finally found her range this week and God only knows every bloody actor worth their salt needs range darling. We're are of course talking about her new freebie Range Rover Evoque. See what we did there? Genius...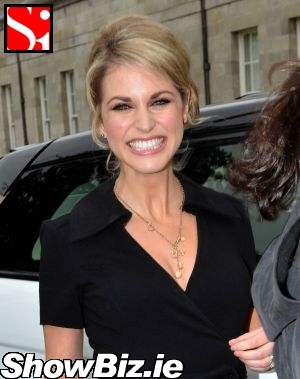 Amy Huberman
Who said being an actor in Ireland doesn't pay? Like, just look at Amy Huberman folks - she was in The Clinic & Your Bad Self RTE TV shows there a few years back and now she's getting her own new white Range Rover Evoque. Gratis! No wonder she's smiling... We'd be jumping around naked and on fire if someone gave us the use of a spanking new 45k motor... And it's gonna happen. Someday.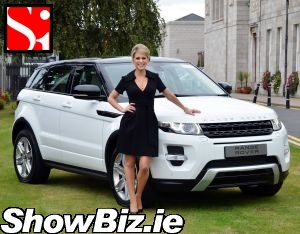 Amy Huberman
Annnyways, the stunning petite actress was out at The RDS this week to pick up the keys to her new motor vehicle and also launch Range Rover Evoque Experience weekend which also goes down at The RDS this weekend... Go there and experience it.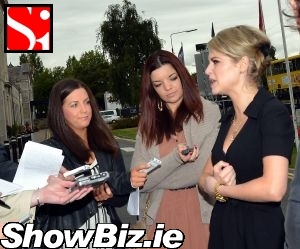 Amy Huberman talks to journos Catriona Gaffney & Jennifer O'Brien
And we weren't the only ones up at the crack of dawn to see Amy and her new wheels (anyone else severely jealous here?), Ireland's two hottest journos Catriona Gaffney & Jennifer O'Brien were also there to get the big Huberman scoop... Like, just look at their faces folks, aint they a picture?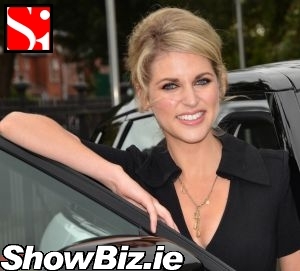 Amy Huberman
So there you have it folks, Amy Huberman just got a brand new lovely Range Rover Evoque... Now, the cynics among you will say it's only coz she's married to a famous rugby player. Tut tut and another tut... Sure they're only lining up to give the cast of Fair City free Beemers and Mercs too...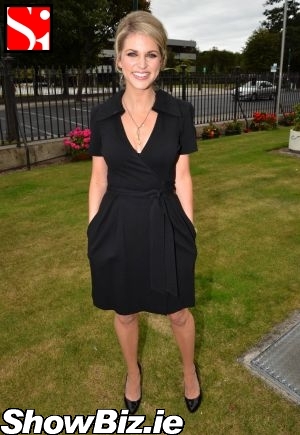 Amy Huberman