Hallo Deutschland, It's Fraulein Davison. Danke...
Right. So we've included ALL of our basic grasp of the German language in the headline above, but there's some method in our madness. For our favourite former Miss World Rosanna Davison was about Grafton Street yesterday looking rite fab with a German TV crew following her about. HAS to be a positive folks, someone has to convince the foreign press that not all people in Ireland look and behave like Brian 'Mr Potato Head' Cowen...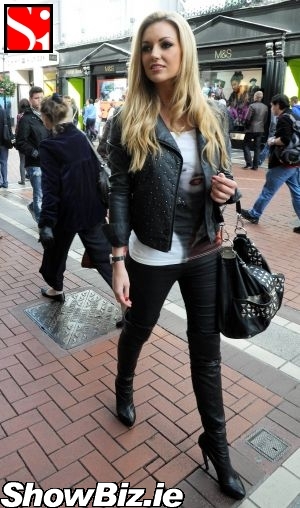 Rosanna Davison
It seems our Rosie Dee is still a big name in places and markets beyond these shores as there's a mighty film crew from the Fatherland following her about at the mo, documenting whatever it is she does each day. What? We're not on Twitter 'n' stuff. It'll never catch on.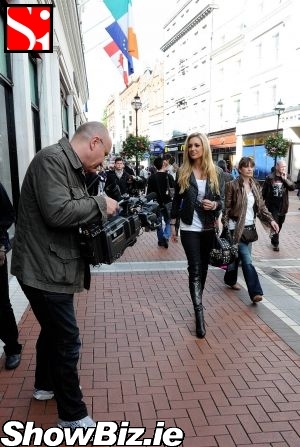 Rosanna Davison
Dressed in black leather knee-high platform stiletto boots Miss Davison let on to our inept and most probably drunk snapper that she was filming a TV programme: "for a German Magazine Show for one of the major stations in Germany." Right, now that's the Germans sorted. All she needs to do is get on Jay Leno and do some damage limitations State-side too... O. The. Shame.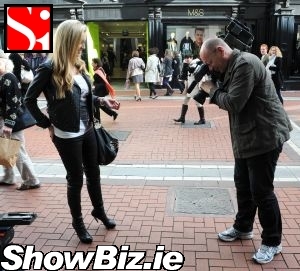 Rosanna Davison
Well, we're still none the wiser what Rosie's German show was really all about. Although the cameraman did have a strange preoccupation on focusing on her uber high-heeled leather boots... Hmmmmm... Germans. Black Leather knee boots. Blonde fraulein.... We're guessing something along the lines of racy Rheinland fetish footwear TV. What? These are high-stepping Germans after all Mr Fawlty... We're like sooo cultural an' stuff.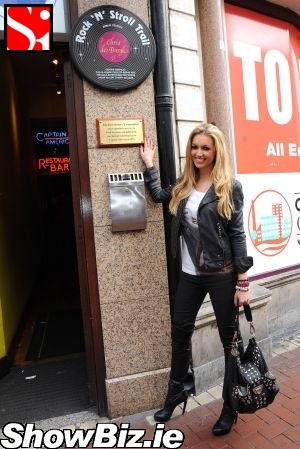 Rosanna Davison
Whilst being ghosted by one of our gnarled headed snappers yesterday, Rosanna was filmed at locations: Lillies Bordello, Brown Thomas and Boodles on Grafton Street. She also stopped off at Captain America's Restaurant on the busy boulevard where her famous Dad Chris de Burgh used to work... Who knew?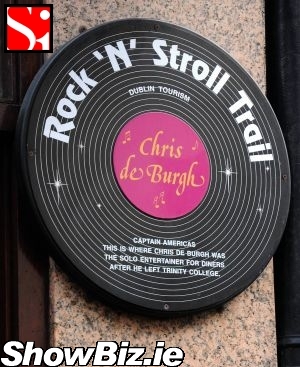 Chris De Burgh Plaque
Yup. On a Rock 'N' Stroll Trail plaque dedicated to the Lady In Red singer outside the popular eatery, it read: "This is where Chris de Burgh was the solo entertainer for diners after he left Trinity College." Take note all you lazy feckin' students moaning that there are no jobs.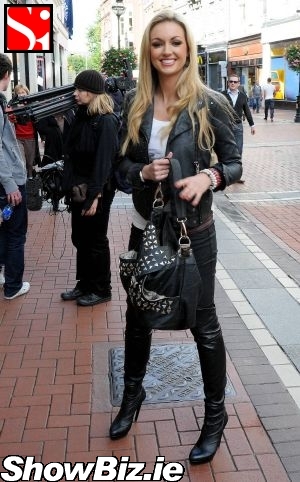 Rosanna Davison
Apart from Rosanna Davison single handily fending off the IMF from pillaging this teetering Nation with her German TV efforts, we also spotted RTE Newsreader & Capital D presenter Anne Cassin filming around Dublin City Centre yesterday.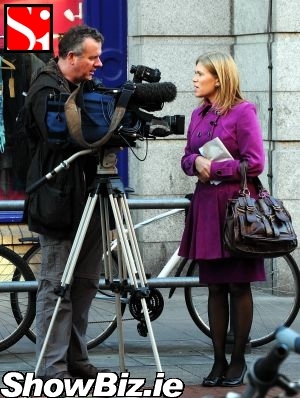 Anne Cassin
Now, we don't mind too much if zee Germans take our beautiful Irish Rosie off to a glam lifestyle of living it up on the Rhine. But there's no fricken way they can have Anne Cassin folks. We're drawing a line. Back off Berliner.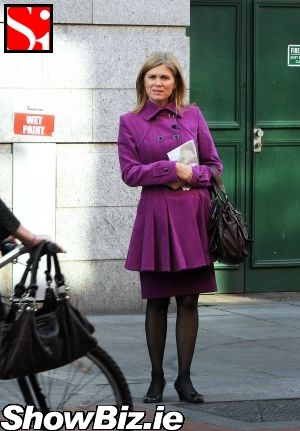 Anne Cassin