Get The Wright Halloween Fashions...
The Wright Venue is the place to be this Thursday night (Sept. 30th) folks as some of our fav models will get all dressed-up in the sexiest Halloween fashions from Miss Fantasia & HoneyTrap. Personally we kinda like the naughty pirate look. It speaks to us. Argh...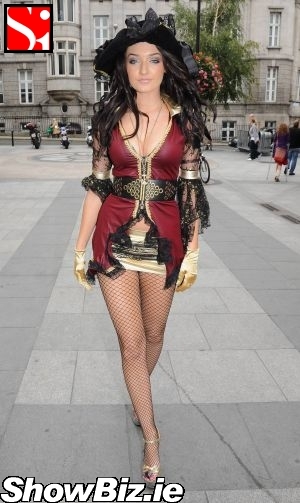 Faye Rooney
Picture-perfect Assets model Cristiona Aston temporarily stepped-away from her catwalk duties and has become event organiser for the 'Halloween Fashion Show' at The Wright Venue this Thursday night. Not just a pretty face.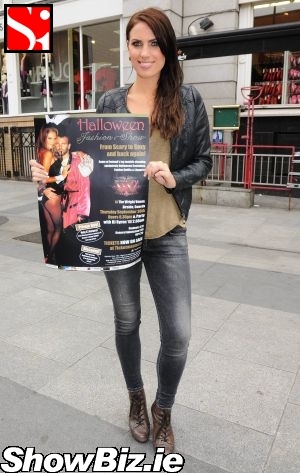 Cristiona Aston
We caught-up with the Co. Clare legal-eagle and model outside the St Stephen's Green Shopping Centre this week surrounded by a bevy of babes in themed sexy lingerie... The ladies in question were: Faye Rooney, Suzanne Dixon, Oksana, and Aly Marron.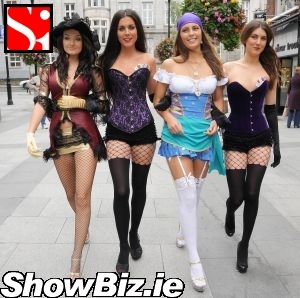 Faye Rooney, Suzanne Dixon, Oksana, Aly Marron
So girls (and guys!), if you're contemplating getting all dolled-up in the naughtiest garbs for Halloween this year get over to Wrights on Thursday night. The epic skimpy underwear party will run from 8.30pm 'til 2.20am. DJ at the event will be Byron Kumbula.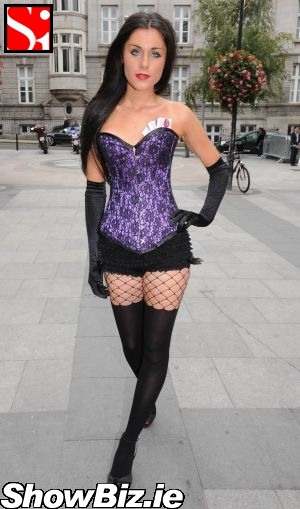 Suzanne Dixon
There you have it folks, no excuses for not looking all Burlesque in boudoir this Halloween 2010. We're all probably gonna get dressed-up as The Crow again this year. What? No one ever dresses up at The Crow. Like, ever...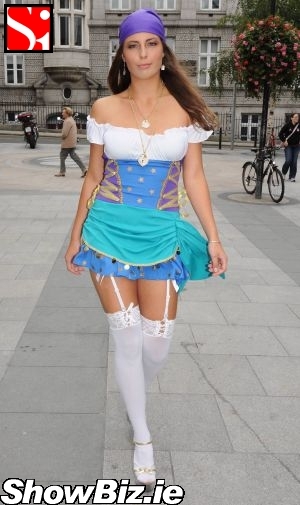 Oksana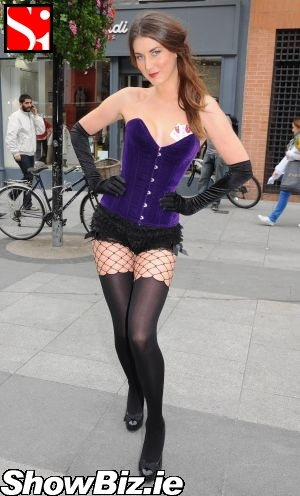 Aly Marron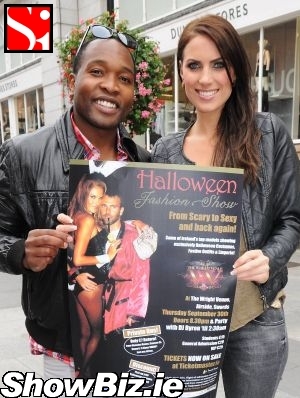 DJ Byron Kumbula, Cristiona Aston