Acts Jet-in For Diageo Arthur's Day...
We have to take our hat off to the Diageo markeshhhing genius who came up with the Arthur's Day concept. Like, punters out-there actually believe it's a proper real day that should be globally celebrated 'n' stuff. No. Really... It's nothing but a fricken viral ad campaign folks - but feck it - it's an excuse to get pishhhed and let's face it - us Oirish certainly need those. Hic...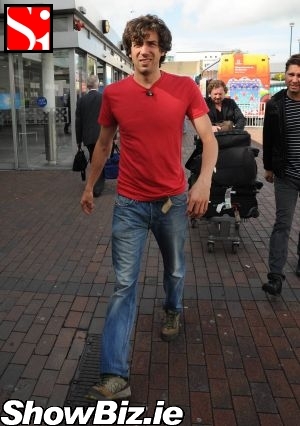 Gary Lightbody (Snow Patrol)
It's Arthur's Day today. Huzzah. And at 17.59 precisely everyone's gonna have a pint of Guinness held aloft shouting out of the top of their head: "TO ARTHUR!" just like their fathers and forefathers have done for countless generations... Ahhh tradition.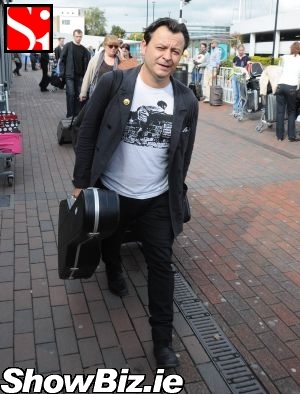 James Dean Bradfield (Manic Street Preachers)
Erm sorry to piss on the parade, only they didn't. Some clever ad-man only invented the idea about a year or so ago and it's caught-on as if it's been around longer than St. Patrick's Day. We thought it was gonna be a one-off thing last year, but by the looks of things, Arthur's Day is here to stay. Whoever invented this genius marketing ploy, we hope he or she is celebrated just as much inside the corporate headquarters of Diageo. Where ever that is.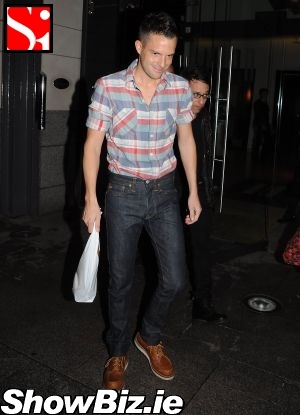 Brandon Flowers (The Killers)
To celebrate Arthur's Day, Guinness are going all-out to get everyone in the mood with buckets of in-pub gigs up and down the country all day today. No doubt there will be hilarious fellas in every bar bleating "to martha!" and "to martians!" coz, you know, that's really funny... Why not cut out the marketing middle-men folks and shout-out at 17.59: "To Consumerism!" or "I Have Lost The Ability To Think For Myself, I Am Merely The Product Of A Mass Media Age Funded By Product Placement Based On Scientific Analysis Of The Demographics And Nationalistic Stereotypes!" Nah feck that, To Arthur! is far more catchy.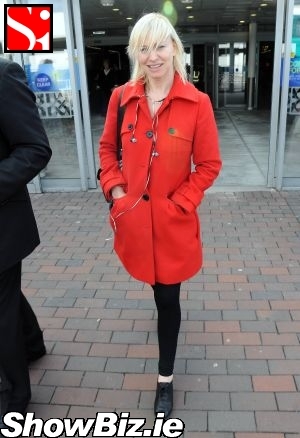 Cathy Davey
Anyways, we spotted a good few top artists and bands and other famous peeps landing at Dublin airport yesterday ahead of the big celebration of the Black Stuff...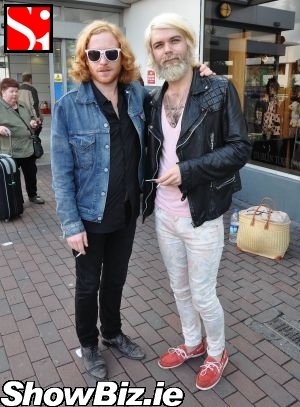 James Johnston, Simon Neil (Biffy Clyro)
Amongst those we snapped at the airport were: Gary Lightbody of Snow Patrol; James Dean Bradfield of Manic Street Preachers; Cathy Davey; James Johnston & Simon Neil of Biffy Clyro; movie director Sir Alan Parker; and comedian Patrick Kielty...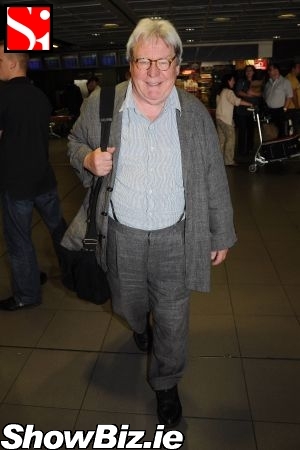 Sir Alan Parker (movie director)
Enjoy Arthur's Day today folks - it's an old Irish tradition that's been with us for nigh-on 365 days. Next up we're celebrating Tayto Crisps Day, Jacobs Cream Crackers Week, and Denny Sausages Month. Ahhh being Irish folks, it's complete and utter shite.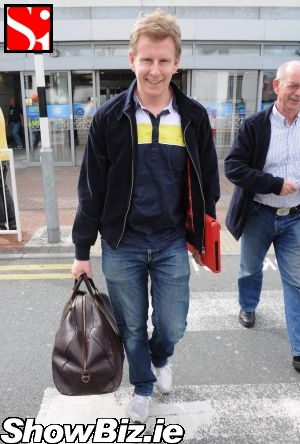 Patrick Kielty