Oi, Oi, The Den Just Got Interesting...
Nostalgites take note. Dustin The Turkey has been chucked into a dustbin in Turkey and Socky The Sock Monster has been confined to the back of the smelly sock drawer. Darn him (lite sock joke). Yup. RTE has sexed-up The Den with the likes of bikini clad Katie Van Buren at the helm. What would Forty Coats, Pat's Hat & Dempsey's Den say???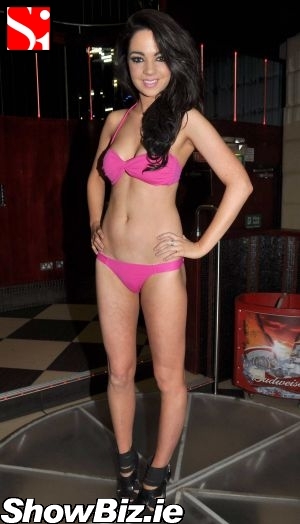 Katie Van Buren
Only a mere few years ago us kids used to be quite happy watching a few pasty fellas under a desk with their hands stuck up a sock puppet's arse. Sure, it wasn't exactly The Wire, Lost or Glee - but all the way from Bosco to Zig & Zag Irish kids have been glued to the afternoon antics of puppets torturing 2fm djs live on telly in-between The Littlest Hobo and Wanderly Wagon. Sure it was utter crap, but it's what made us Irish goddammit.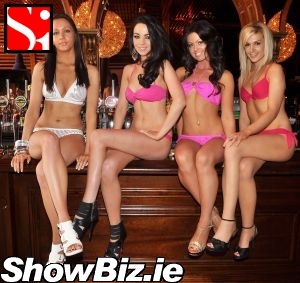 Tracey Hackett, Katie Van Buren, Amy Daly, Bekki Moylan
Seems now'a days, that just aint quite enough to keep Irish children interested what with them having iPads, Smart Phones, and supping on skinny lattes while driving their hover bikes. Nope. Kids TV is about to get more 'with-it' when a host of younger edgier presenter-types come on board and slap the likes of Ray Darcy and Ian Dempsey back to the 70s or 80s or 90s or where ever they came from.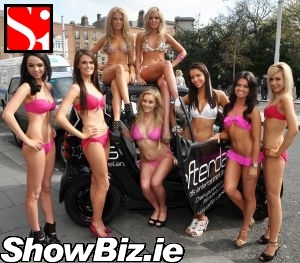 Katie Van Buren, Julie Somerville, Nicola Hughes, Hannah Saunders, Cara Spilliane, Tracey Hackett, Amy Daly, Bekki Moylan
We snapped RTE's newest babe Katie Van Buren (she aint no Thelma Mansfield just yet) at the Miss University 2010 finals in Dandelion Bar not so long ago, stripped down to her unmentionables with numerous other 3rd Level hopefuls. We just hope RTE stalwarts Gay Byrne and Ryan Tubridy don't view these sacred pages - their 1950s sensibilities won't be able to cope with all this young female flesh on show... Imagine the national scandal if Bosco were snapped in a bikini?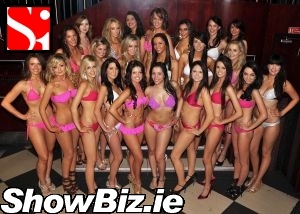 Miss University 2010 Finalists
Oh, and while we're at it RTE execs - bring back The Beachcombers!