Rhys Ifans On Geldof's Trail...
Notting Hill actor Rhys Ifans is knocking around Dublin at the moment with the likes of Anna Friel and Bob Hoskins filming the movie Neverland. We spotted the Welsh man having a fag under a Rock 'N' Roll Stroll Trail plaque dedicated to Bob Geldof outside Bewleys yesterday...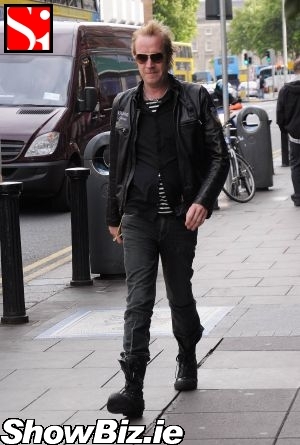 Rhys Ifans
September has seen a bit of a movie making bonanza in Ireland folks. Off the top of the head, there are at least 3 international films shooting here at present with a couple o' world famous faces in this dirty aul town for a few weeks or so...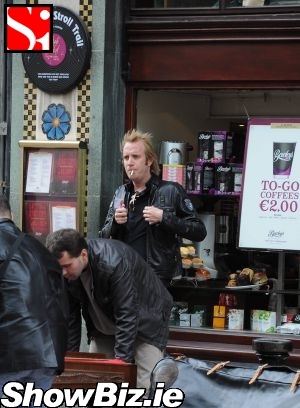 Rhys Ifans
Sky Movies HD is making its own interpretation of the classic Peter Pan tale called 'Neverland' with Rhys Ifans taking on the role of Captain Hook, Anna Friel playing Captain Elizabeth Bonny, and Bob Hoskins playing Smee.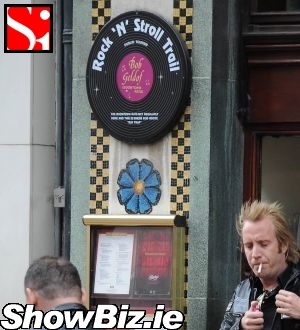 Rhys Ifans
We eye-eyed Rhys on a break from filming yesterday about Grafton Street as he stepped outside Bewleys Cafe for a smoke and to watch the buskers on the busy boulevard.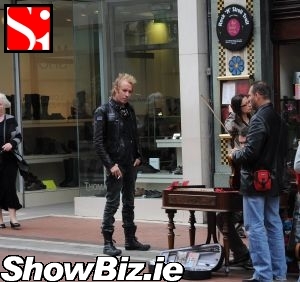 Rhys Ifans
Dressed like an off-duty rock star pirate, Mr. Ifans was right under a plaque dedicated to Bob Geldof and the Boontown Rats as Bewleys was the very spot where Sir Bob wrote that classic hit tune 'Rat Trap'... We preferred Dustin The Turkey's version ourselves.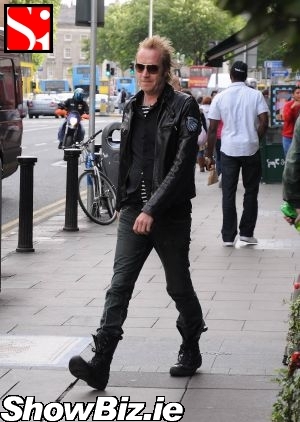 Rhys Ifans