Pouty Price & The Heaton Party...
Ex Liberty Xer Michelle Heaton and her Irish fella Hugh Hanley celebrated their recent foreign marriage union (as seen in OK!) with a big bash back home in The Wright Venue at the weekend. Everyone looked thrilled for the newlyweds, all that is, except Katie Price aka Jordan, who kept that bored-slash-vacant-slash-devoid-of-human-emotion expression on her cosmetically modified face for her few days in Ireland. Like, smile or something luv...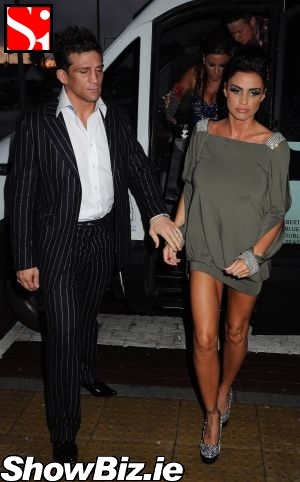 Alex Reid & Katie Price aka Jordan
Under a veil of secrecy (yeah right!) Katie Price and her entourage (which included her latest husband Alex Reid, a whole TV camera crew, and two omnipresent gay gentlemen pals) jetted into Ireland last Friday night. Only, when Lady Trout Pout landed video cameras were already rolling as her band of boys swatted away the assembled Irish paparazzi as Pricey kept her head bowed behind enormous sunglasses... Awww, Poor Jordan?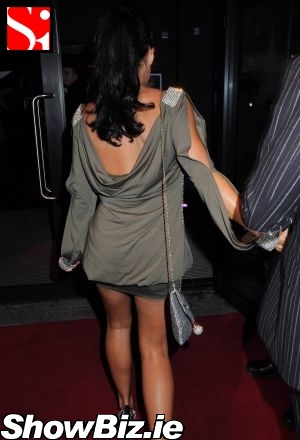 Alex Reid & Katie Price aka Jordan
Erm. Not really... In fact every snapper, newspaper, and tweeter in the town was already alerted to the pending arrival of Price through one source or another, then she does the whole help-I'm-hounded-by-the-paps thing. Jeez, giz a break, we're sure it'll make riveting 'reality' television folks. Next thing you know, they'll be asking us to believe the X Factor isn't scripted.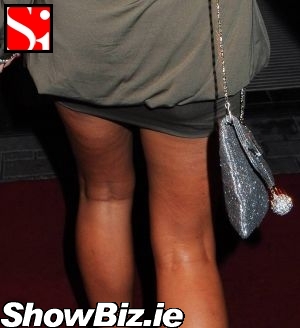 Alex Reid & Katie Price aka Jordan
On the positive side, when we caught-up with Katie and crew arriving at The Wright Venue on Saturday night the tangoed princess was sporting a bit of the ole dreaded cellulite on the back of her thighs... Sorry darlin', no airbrushing services here at ShowBiz.ie...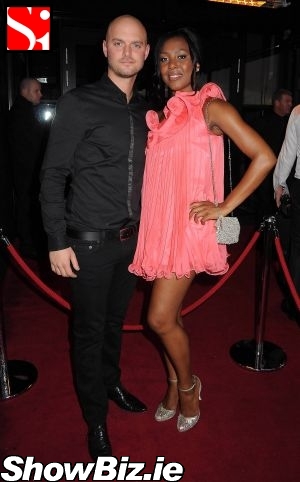 Iain James, Kelli Young (Liberty X)
Apart from surgically enhanced Jordo, the party was attended by about 200 of Heaton & Hanley's nearest and dearest. Amongst those peeps was Michelle's old Liberty X bandmates Kelli Young and Tony Lundon with their respective partners Iain James and Kellyann Leathem.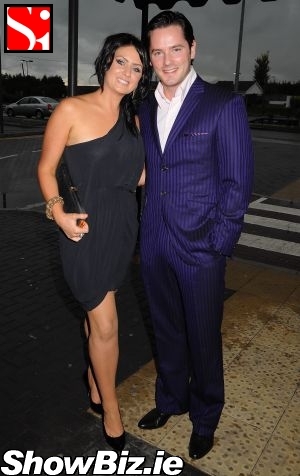 Kellyann Leathem, Tony Lundon (Liberty X)
Other guests we spotted on arrival included: Mikey Graham and wife Karen, David Heaton (brother) & Christine Heaton (mother), Paul Byrne & Siobhan Stevens, Tara Sinnott, and Izabela Chudzicka...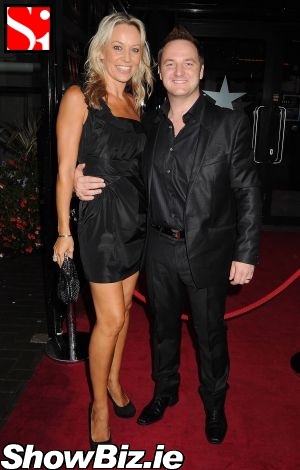 Karen Graham, Mikey Graham
Big congrats on your wedding Hugh & Michelle from ShowBiz.ie... We're looking forward to the glossy magazine spread... Rosemantic or wha?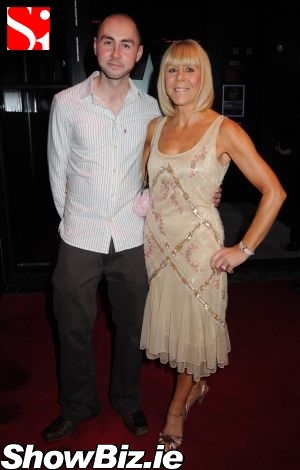 David Heaton (brother), Christine Heaton (mother)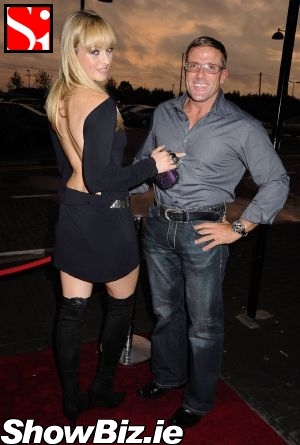 Paul Byrne & Siobhan Stevens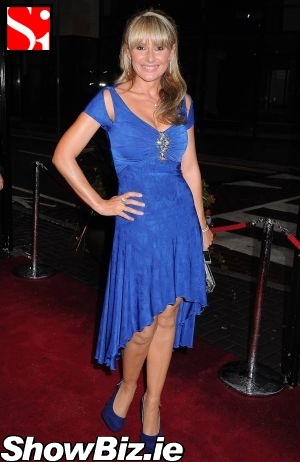 Tara Sinnott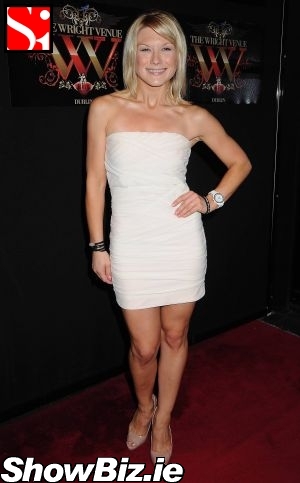 Izabela Chudzicka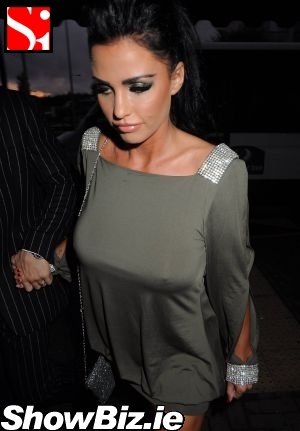 Alex Reid & Katie Price aka Jordan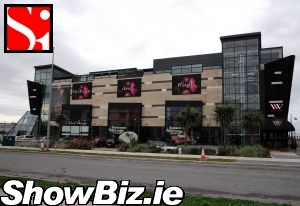 The Wright Venue