Mr & Miss World at Miss Ireland...
If you ever needed proof that we're an obsessed country smothered in the perpetual fog of beauty pageants and beauty pageantry, well, here it is folks. Miss Ireland time has rolled around once again and this time we have Rosanna Davison (Miss World '03) & Kamal Ibrahim (Mr World '10) on hand to launch the proceedings and point the way to the much coveted tiara...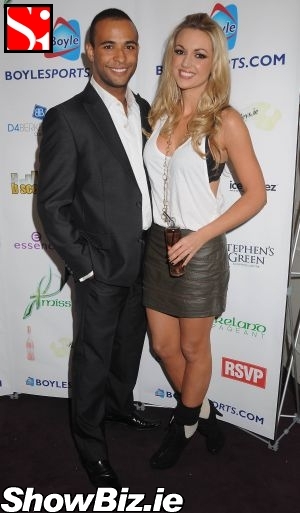 Kamal Ibrahim, Rosanna Davison
Okay. So the ink aint hardly dry on Rozanna Purcell's 7th runner-up placement in the Miss Universe contest in Las Vegas and already there's a whole other batch of lovelies lined-up to vie for the Miss Ireland crown or tiara or whatever it is they get up on their heads when they win. Is it a Newbridge Silver thing these days or is that the Rose of Tralee we're thinking of?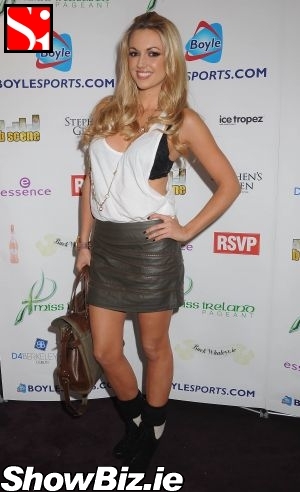 Rosanna Davison
Anyways, word on the street is that the two boys that run the BScene model agency are stepping into Andrea Roche's big stilettos and taking over the reins of the Miss Ireland contest going forward. Good luck with that lads.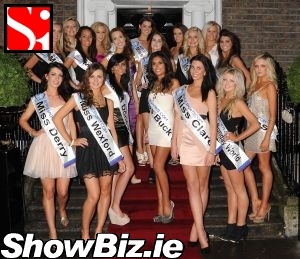 Miss Ireland 2010 Contestants
This week Rosie Dee and Kamal Ibrahee got together with all the hopeful Miss Ireland 2010 contestants at Buck Whaleys to launch the Miss Ireland finals which will take place on September 18th at the D4 Berkeley Hotel... We think we've seen a few of 'em before in previous beauty pageants, but then again, they all look the same to us at this stage. Are there any girls left out there that haven't been in these numerous 'Miss' contests? No? Didn't think so.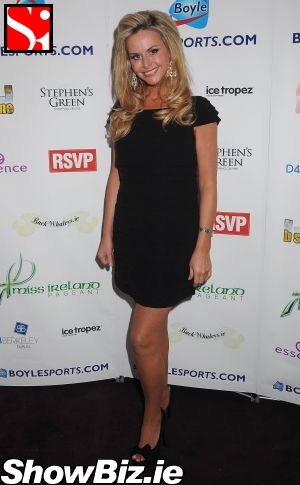 Siobhan McClafferty
And Rosanna wasn't the only other former Miss Ireland at the launch party. Miss Ireland from God-knows-when, Siobhan McClafferty, was also at the bash looking rather hot... Miss Irelands never lose it folks. Fact.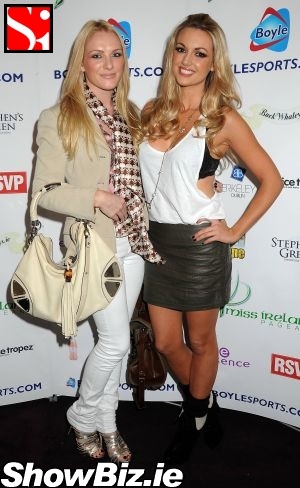 Hayley Rock, Rosanna Davison
In fact there was loads of familiar faces off-the-scene mingling with the hopefuls at the Bucks bash. Lazy feckers that we are, we've mixed them all up, so have a look at all of the beautiful peeps below, work-out who's who and try to pick your favourite for Miss Ireland 2010... At this early stage we're liking the look of: Nasreen Ghaedi, Carla Madden, Valerie Somers, and Hanna Saunders... Who's your fav?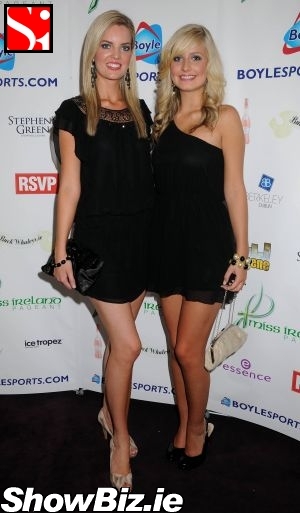 Valerie Somers, Rachel Kelly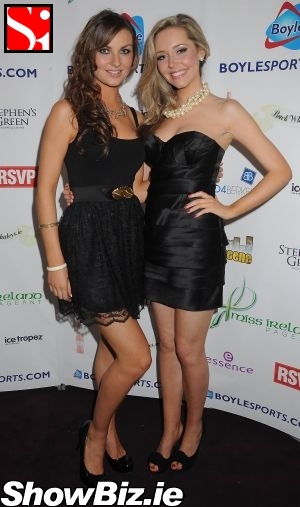 Laura Scanlon, Carla Madden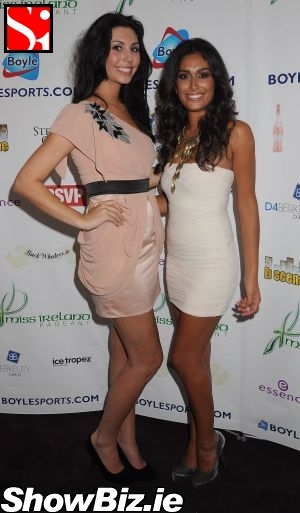 Alice Carroll, Nasreen Ghaedi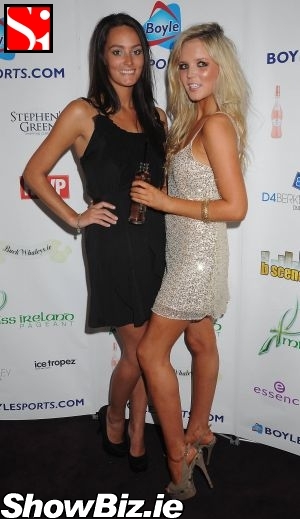 Caoimhe McClafferty, Hanna Saunders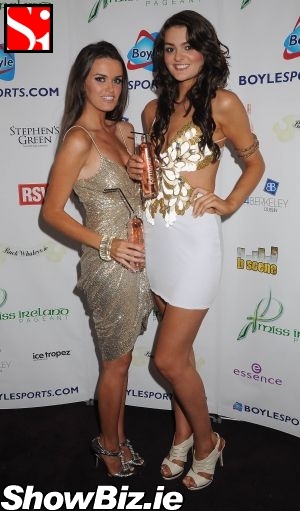 Julie Somerville, Eileen Crerar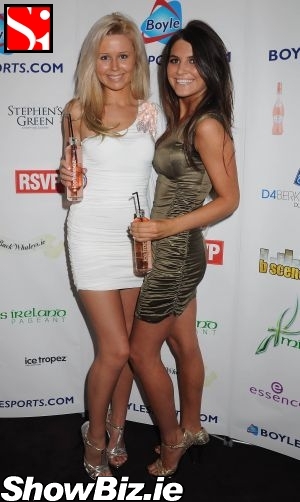 Pamela Ryan, Amy Morrissey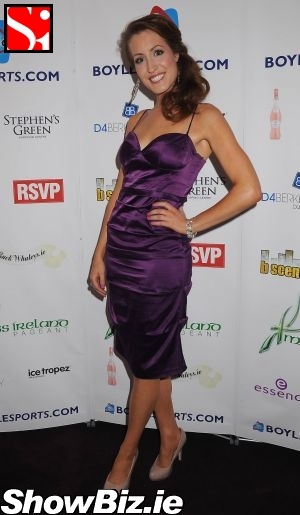 Patrice McGillycuddy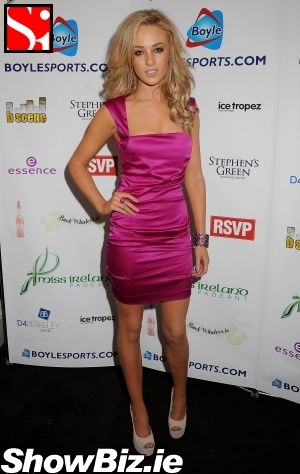 Nicola Hughes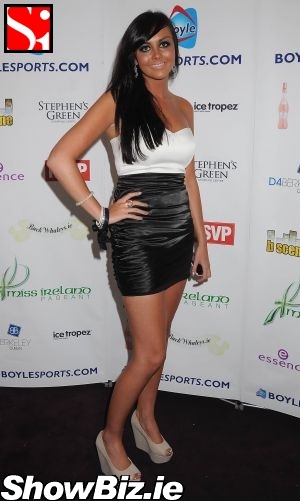 Pamela O'Hagan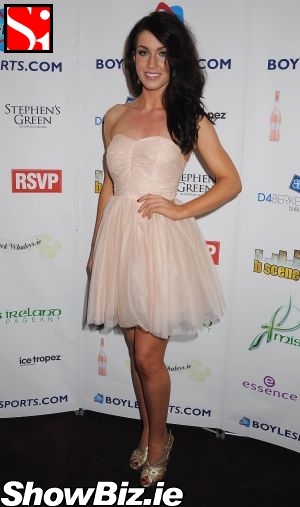 Lisa McDevitt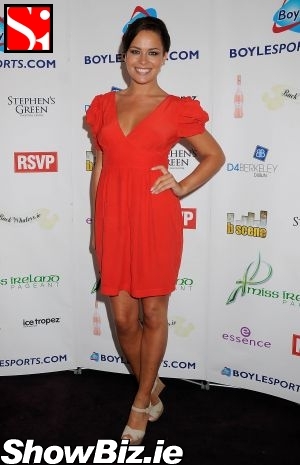 Michele McGrath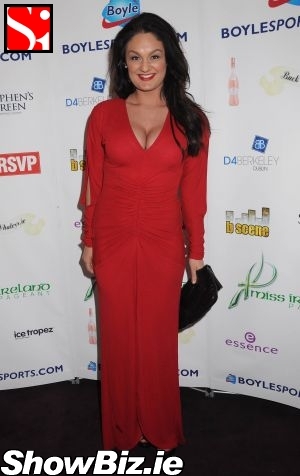 Geraldine O'Callaghan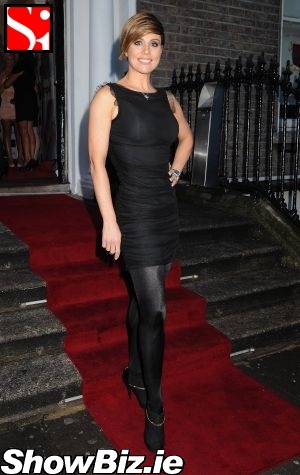 Gillian Quinn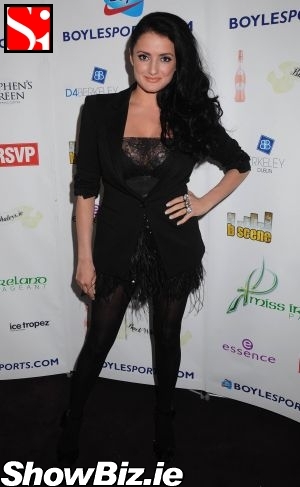 Virginia Macari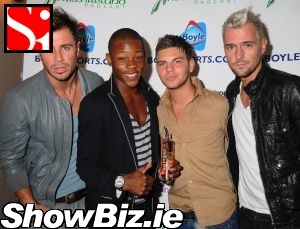 Boulevard