Danielle All-White At Residence...
Freshly newly Wed Welsh lingerie model Danielle Bux left her hubbie Gary Lineker at home this week and had a lone Honeymoon of sorts in Dublin. With only a Samsung Phone in her hand she presided over a All-White party in Residence...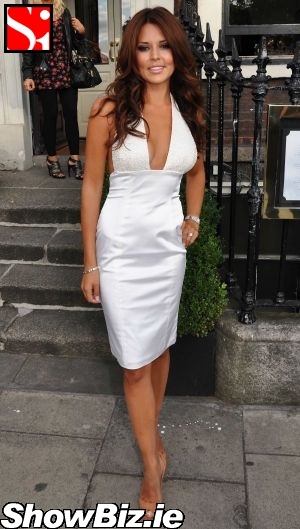 Danielle Bux
Looking radiant in a low-cut white dress (for the second time in a mere matter of days!) footballer's bride Danielle Bux was a stand-out stunner at Residence this week as she was on hand to launch the Samsung Cara Pearl White Phone...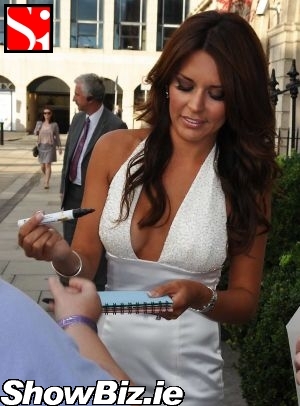 Danielle Bux
With an all-white theme to the handset party many of Dublin's hottest gals about town turned-up tan-on-blanco to try to steal away the new Mrs. Lineker's thunder and grab the trip-for-two prize to the glitzy Nikki Beach resort in Marbella... Best dressed lady and all that.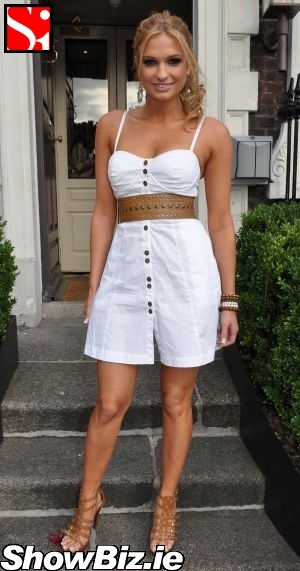 Sara Kavanagh
And without now London based Rosanna Davison around to run away with it - there was stiff competition from the likes of other top models Sara Kavanagh, Charlotte McCabe, Louise Kavanagh, Diana Donnelly, and Laura Toogood. All of them sticking to the strictly white dress code...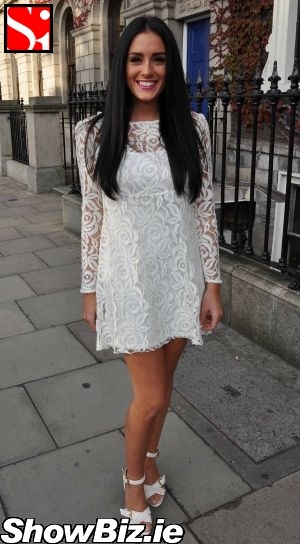 Charlotte McCabe
But in typical fashion from those over-exposed Xpose gals - not a one of those naughty minxes turned-up in white. Yup. Aisling O'Loughlin, Lisa Cannon, and Glenda Gilson usurped 'The Code' on the night and went casual & colourful. The bleedin' cheek of 'em.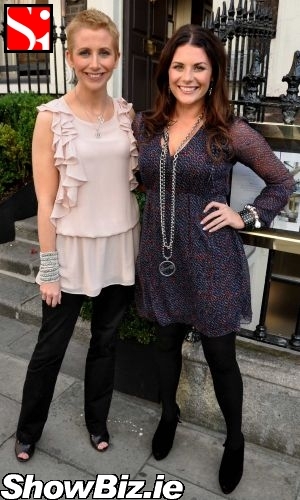 Aisling O'Loughlin, Lisa Cannon
But in fairness to our beloved Aisling O'Loughlin - we applaud her new improvised crew-cut do-it-yourself hair-do. Only, rather than looking like a suave alpha female TV presenter, she now kinda resembles a pre-pubescent 12 year old boy! Maybe that was what she was trying to achieve? Well, either way we're calling this new look: 'Peter Pan Chic'.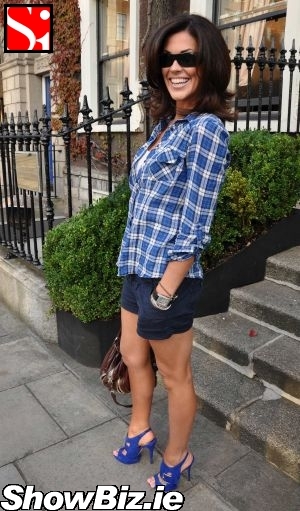 Glenda Gilson
Other guests at the Samsung Cara Pearl White Phone launch included: a not so white Tara Sinnott, Lynn Kelly, Elaine Crowley & Jim O'Leary, Sean Munsanje, and Marisa Mackle...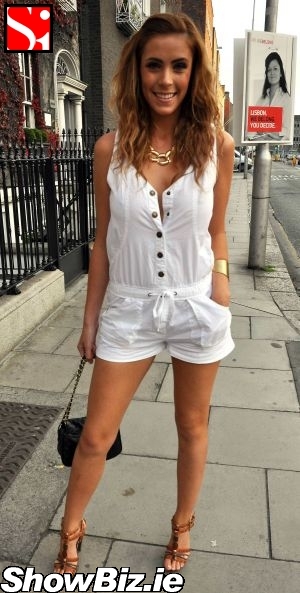 Louise Kavanagh
So there you have it folks - ner a sign o' Gary Lineker nor a Walker's crisp at Residence this week, just a few ladies in white and a few rebels not. We reckon next launch it should be a bikinis only night. Well, that's what most Irish models are accustomed to wearing these days anyhow. Meow.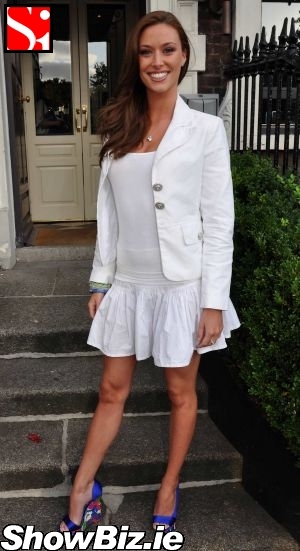 Diana Donnelly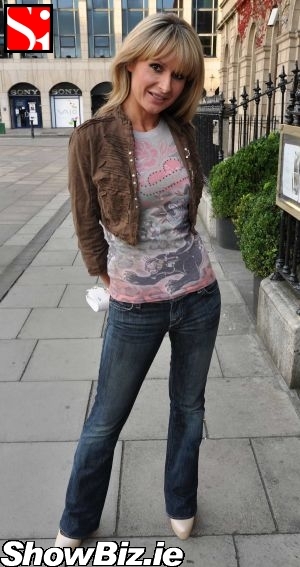 Tara Sinnott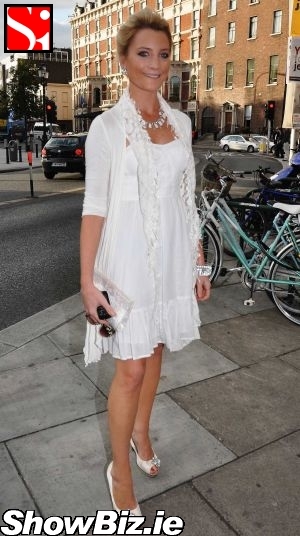 Laura Toogood