Tower Records Its 15th Birthday...
Happy Birthday Tower Records. Happy Birthday to you... Yes folks, that little iconic record store on Wicklow Street celebrated its 15th birthday at weekend with performances from hot young talents Lisa Hannigan, The Blizzards and Carly Sings. We were there to blow out the candles and get-in some free gigs...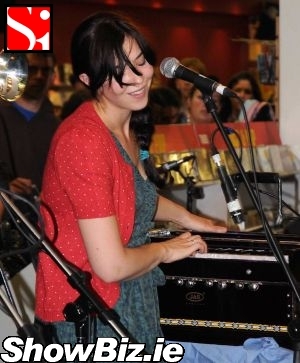 Lisa Hannigan
We used the excuse of Tower Records' 15th b-day at the weekend to catch a glimpse of Damien Rice's former co-star Lisa Hannigan performing her new solo material. For any of you out there unaware of Lisa's voice – well, how do we put this - she's been the soul behind Rice's worldwide hit tunes.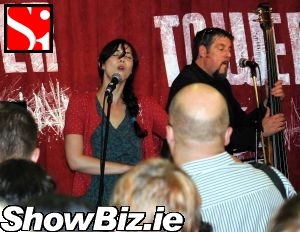 Lisa Hannigan
We've been huge fans of Damien Rice's music here at ShowBiz Ireland for years now, but not particularly big fans of Damo Rice himself. Erm, he's a bit up his own hole, isn't he? But with Lisa Hannigan beside him, he was somehow bearable. So when she departed from his side recently, we were devastated. How could we listen to Rice-Cakes anymore without Lisa's haunting voice in the background? The magic was gone.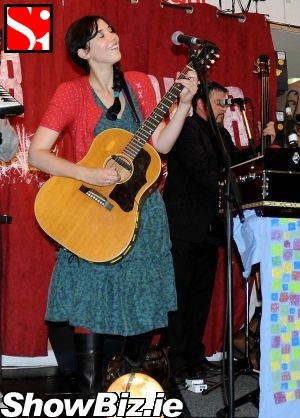 Lisa Hannigan
So when we found out she was releasing her own material with an album called 'Sea Sew' we were kinda in two minds... Like, she is probably the most talented Irish female singer to come along since a vintage Sinead O'Connor, but what direction would her solo music take her? Basically, could she stand-up without Rice's writings?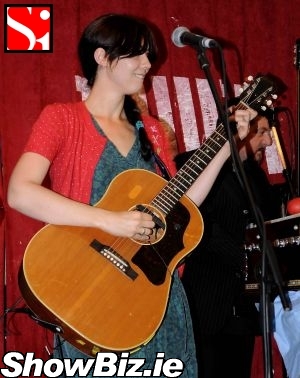 Lisa Hannigan
Well, we can tell you that Lisa Hannigan's new stuff is totally different from the amazing songs she created with Damien Rice... We're only delighted to say - in a good way. The first track off her album 'Lille' is a soft indulging song with an almost child-like quality. Very addictive... It's the kind of song that's bound to end-up on the soundtrack of a Hollywood movie – a very unique and new playful sound... Check it out.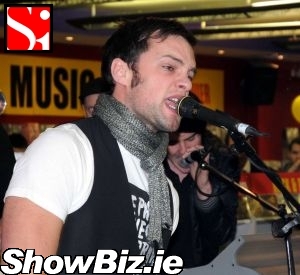 The Blizzards
Niall Breslin and 'The Blizzards' also played at the Tower Records in-store gig. And man, was it a tight performance to photograph... Crazy Blizzard fans packed-out the store and made a really big noise for the Irish boys... Happy Birthday Tower!