Kian in Tatts at Electric Picnic...
It seems 'surfer chic' has gone to Westlife crooner Kian Egan's erm, leg... The normally suited and booted boyband man was dressed-down and chilled-out to the max while backstage at The Electric Picnic at the weekend - revealing some spiritual tattoos. Who would have thought?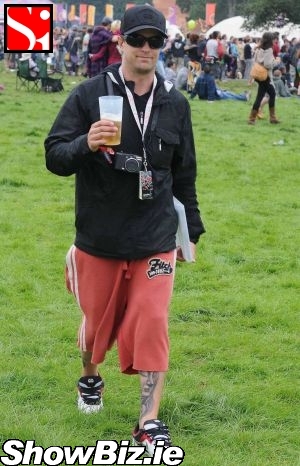 Kian Egan
We're so accustomed to seeing Westlifer Kian Egan in formal gear that we almost missed the blonde surfer dude as he strolled around backstage with a beer in his hand at last weekend's Electric Picnic. Totally gnarley.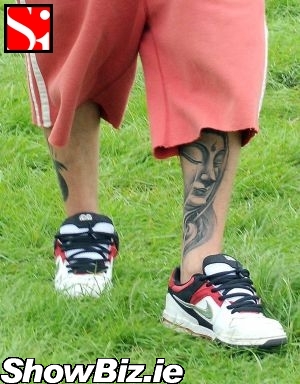 Kian Egan
Back in Ireland for his and Louis Walsh's girlband auditions, Kian was sporting some quite intricate tattoos of what looks like Buddha on the inside of his left shin. He also had another tatt on his right leg, but we didn't get a clear view of it. Inked-up 'n' stuff...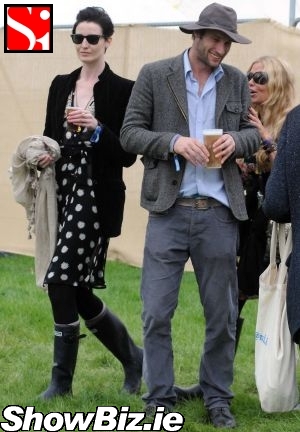 Erin O'Connor, boyfriend Richard Kieron
Apart from Kian-ooo, lanky supermodel Erin O'Connor was also enjoying the Picnic's chilled atmosphere with her new boyfriend Richard Kieron and another blonde female friend.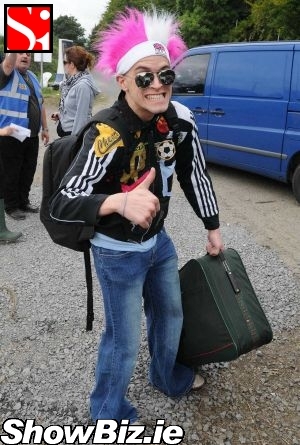 Pete Bennett
We also spotted ex Big Brother housemate Pete Bennett, who was one of the acts lined-up to play at the festival, messing about. And we're happy to say that even with his Tourette's Syndrome, his stage show was one of the most energetic and memorable at the Picnic. Cough. W**kers.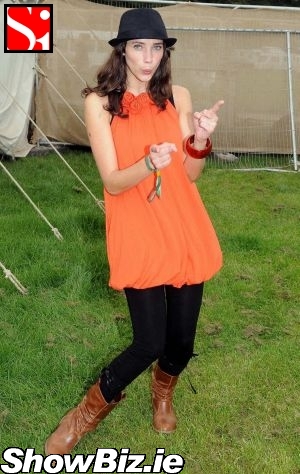 Michelle Doherty
Our total fav Irish TV presenter Michelle Doherty was around the VIP and media areas hob-knobbing with the acts and celebs alike, and wearing the best outfit of the day. Sadly she was in work mode for her Channel 6 'Night Shift' show and not up for the craic... Amazingly she didn't even protest once to anyone that she's never in fact dated Eddie Irvine. Now that's a first for Chelle.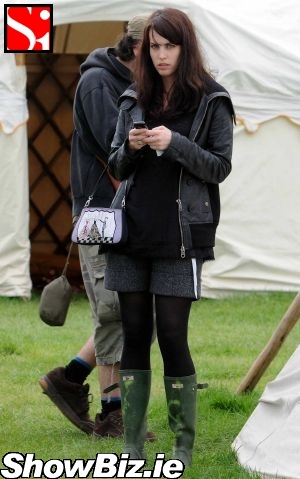 Holly White
Actress Holly White and singer Josh Ritter (with a mystery lady) also enjoyed the backstage hospitalities at Electric Picnic. Annnd, unusually for this damp little Nation, the rain managed to stay away for the most part of the outdoorsy weekend...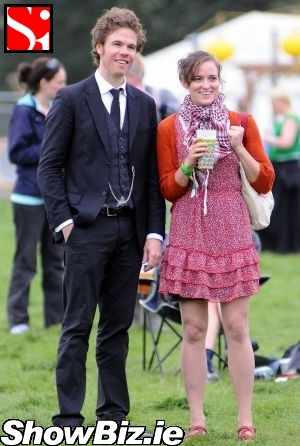 Josh Ritter, mystery lady