The Salpa Has The Lynx Effect...
Fair play to Georgia Salpa folks, she sure is making hay while the sun shines. And even though the sun wasn't really shining in Dublin yesterday, our Georgie-Girl was out on the streets launching her 'Salpa Salon' and massaging Lynx on to the heads of some lucky lads...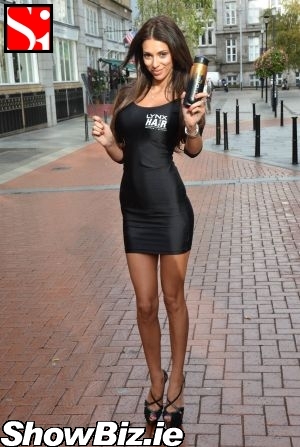 Georgia Salpa
The Salpa has a lot going on at the moment, she's got branded nails and eyelashes and all sorts of other good stuff in the shops... Not content with all that now she's even got a new mobile Salpa Salon... Yup. The salon can only take two lads at a time and they all leave with some serious bed-head.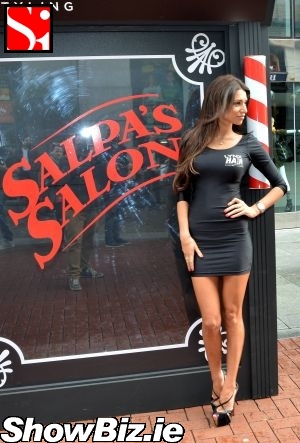 Georgia Salpa
That's right. Our favourite Greek / Irish model ever was outside the St Stephens Green Shopping Centre yesterday with her pop-up salon massaging the new Lynx Hair product range into the heads of a few brave blokes up for a makeover... Sadly, she didn't touch the tresses of ShowBiz.ie's snappers as they're kinda the unwashed type... They're always dampish and probably walking with creepy crawlies.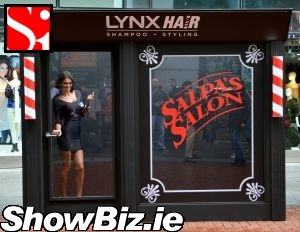 Georgia Salpa
So there you have it fearless fellas, if you spot Georgia Salpa anywhere ask her to do yer hair for ya Lynx stylee... She's contractually obliged to sort ya out, we swear!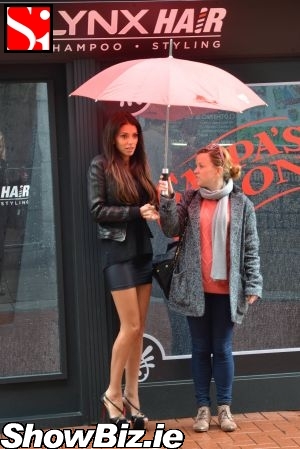 Georgia Salpa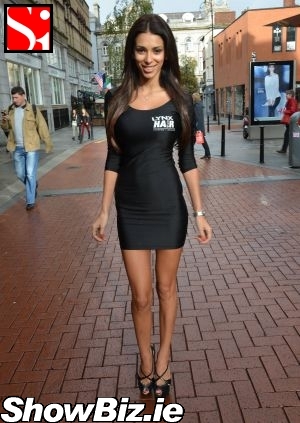 Georgia Salpa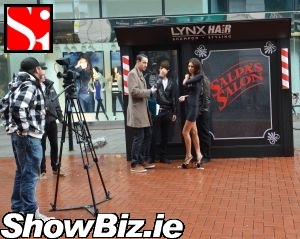 Georgia Salpa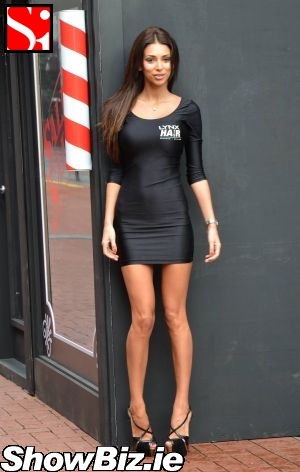 Georgia Salpa