The Late Late Gets Direction...
The Late Late Show sure has got off to a slow start this Season but they kinda made-up for misdemeanours past with a bumper crop of stars last Friday night. And with those cheeky chaps One Direction heading up the proceedings our poor aul snappers had to circumnavigate hoards of screaming teenies doing what screaming teenies do...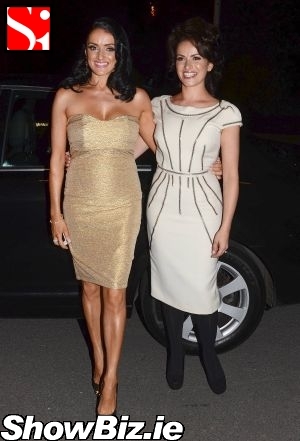 Virginia Macari, Sonya Macari
The Late Late crew were teasing all last week that there was gonna be someone major on last Friday's show. Now, in years gone by that usually meant some A list Hollywood star. These days, that usually means the popular boyband of the day will be on the bill and security will be tight to hold back your modern day Beatlemaniacs... Bless 'em.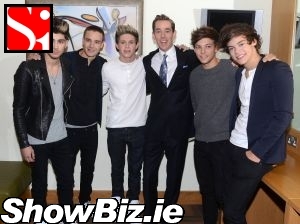 One Direction: Zayn Malik, Liam Payne, Niall Horan, Louis Tomlinson, Harry Styles with Ryan Tubridy
And sure enough, One Direction turned out to be the much hyped mystery guest. Yup. It was probably the worst kept secret around Dublin last week evidenced by hundreds of screaming 1D fans hanging outside RTE studios in absolute certain expectation for their idols appearing... These superfans know everything folks and they're organised. Be afraid.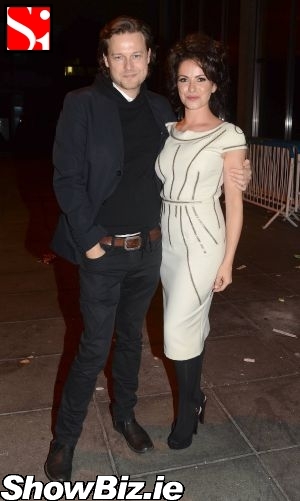 Colin Devlin, Sonya Macari
Apart from Zayn Malik, Liam Payne, Niall Horan, Louis Tomlinson, and Harry Styles hanging out with their cool uncle Ryan Tubridy. There were a few other guests on the show including: Virginia Macari, Sonya Macari, Cecelia Ahern, David Norris, Andrew McCarthy, and more...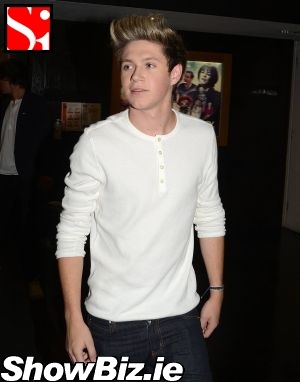 Niall Horan - One Direction
So there you have it folks, The Late Late is getting slightly better and picking up momentum since that very awkward start... What's that you say? The Graham Norton Show is back on the box next Friday? Oh, interesting... We're torn.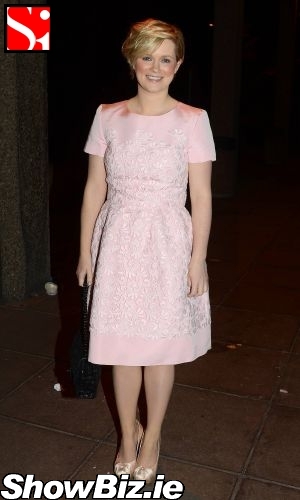 Cecelia Ahern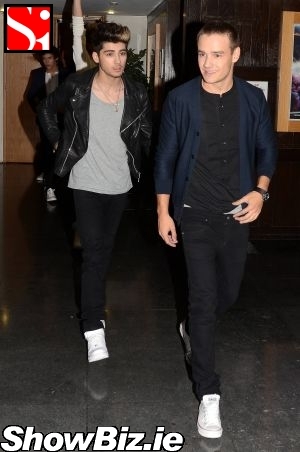 Zayn Malik, Liam Payne - One Direction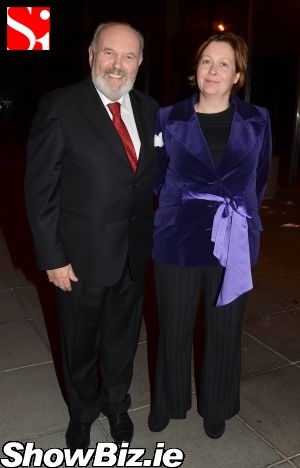 David Norris, Muireann Noonan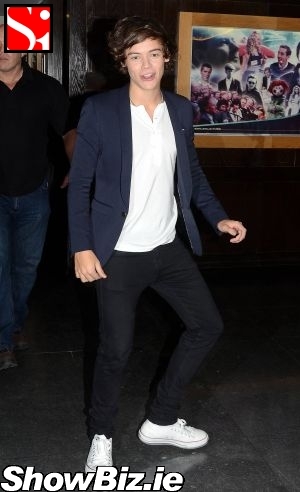 Harry Styles - One Direction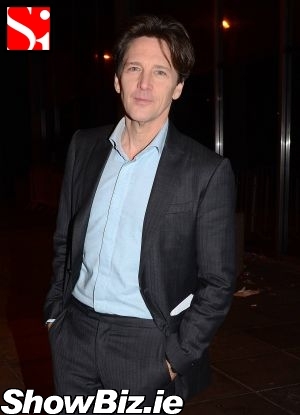 Andrew McCarthy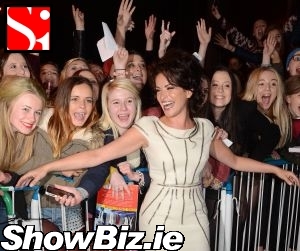 Sonya Macari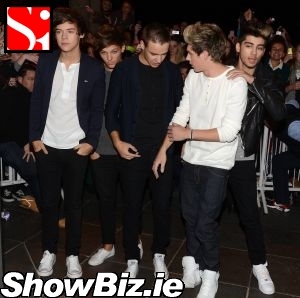 Harry Styles, Louis Tomlinson, Liam Payne, Niall Horan, Zayn Malik - One Direction