Models On A Mountainous Task...
Minus a Salpa and a Lo-Jo, the 'Catwalk To Kilimanjaro' all model charity challenge team set off to Tanzania this week folks. Yup. And there was only the ShowBiz.ie faithful paps out at the airport to wave off Rozanna Purcell, Lynn Kelly, Emily McKeogh, and Daniella Moyles. We swear we didn't cry...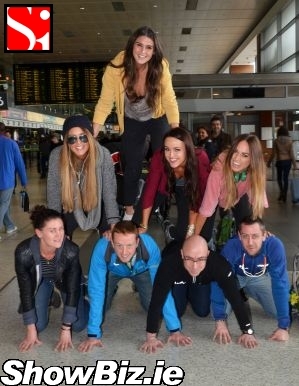 Rozanna Purcell, Lynn Kelly, Emily McKeogh, Daniella Moyles & the Catwalk To Kilimanjaro Team
Brave gals Rozanna Purcell, Lynn Kelly, Emily McKeogh, and Daniella Moyles set off on their epic task of climbing Kilimanjaro this week. All joking and lip-gloss aside, it's a pretty big challenge to ascend the 19,341ft summit only first peaked by some adventurer lad in 1889. We bet he didn't have to contend with hair and eyelash extensions on his way up. Lightweight.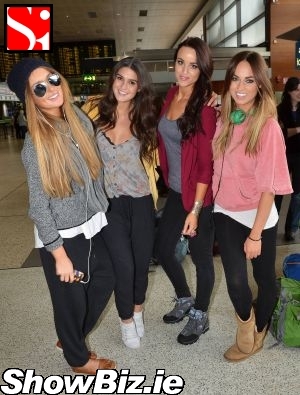 Rozanna Purcell, Lynn Kelly, Emily McKeogh, Daniella Moyles
Whether the lovely girls climb to the top or not, we just hope the models and the rest of the team make it back from Tanzania in one piece folks. Like if Rozanna Purcell even breaks a nail or gets split-ends we'll be inconsolable... We couldn't go on without her pout... Avoid petting the Lions Roz.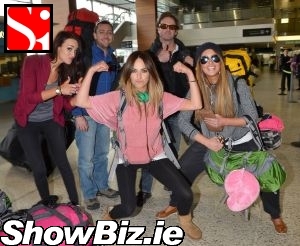 Emily McKeogh, Dermot Hickey, Daniella Moyles, John Norton, Rozanna Purcell
Much of the original hype surrounding the 'Catwalk To Kilimanjaro' charity trek was down to the participation of model extraordinaire Georgia Salpa and Fade Street's Louise Johnston. Alas, both of 'em pulled out recently as apparently The Salpa wasn't prepared fitness wise, and Lo-Jo hurt her back. Awww, poor gals. At home with their feet up. Scoffing chocs and supping cups of tea.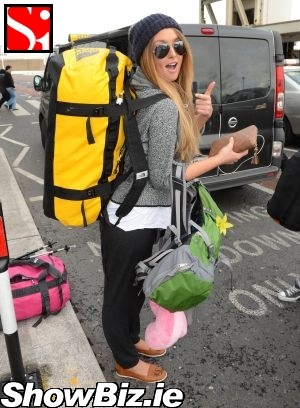 Rozanna Purcell
Anyways. We were the only media-ites out at the airport this week to wish the girls and their crew Bon Voyage and wave the white hankie. And people say we don't have a heart... Just for the record, despite being in Africa, Kilimanjaro has snow on its peak folks. No wonder the other two ladies had second thoughts. Our hardy paps won't even venture as far as Tallaght.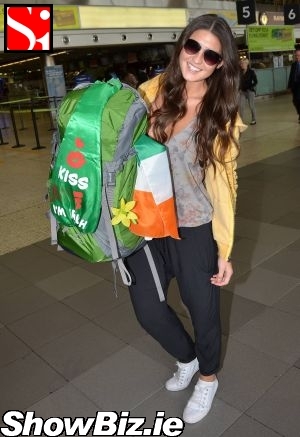 Lynn Kelly
So there you have it folks. The models have left the Catwalk and headed to Kilimanjaro. Apparently it's gonna take them 3 flights and many many hours in the sky just to get to their destination, never mind climb the mountain... Kinda impressive.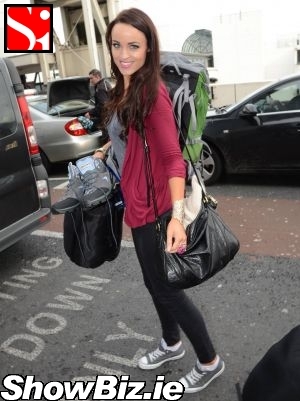 Emily McKeogh
Lastly, we have it on good authority that when they get to the top they're gonna plant a ShowBiz.ie logo flag into the peak. Yup. With a bitchy comment on the back about the two that copped-out. Written by Model A1 of course. Least, that's the rumour we just made up, so it must be true.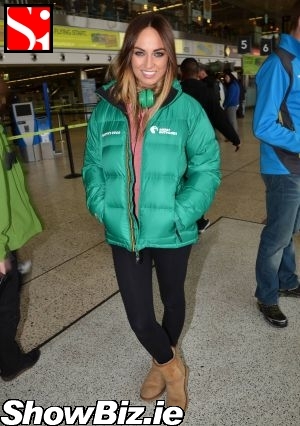 Daniella Moyles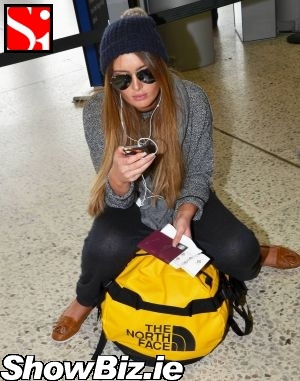 Rozanna Purcell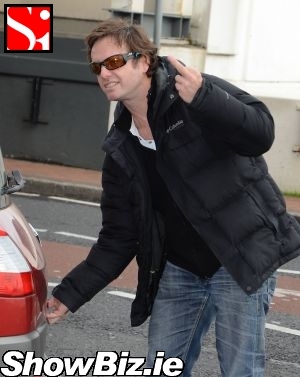 John Norton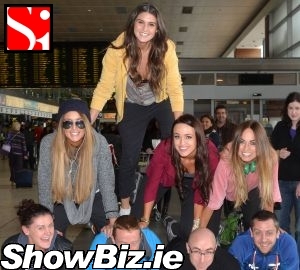 Rozanna Purcell, Lynn Kelly, Emily McKeogh, Daniella Moyles & the Catwalk To Kilimanjaro Team