FSII Wraps With An Effin' Cameo...
Yet again, the show we all love to hate but secretly hate to love, has wrapped-up filming folks. Yup. Fade Street Mark II is coming to a small screen near you for what we think is the very very very last time. But they went-out with a bang as a certain potty mouthed individual made a return at the wrap party...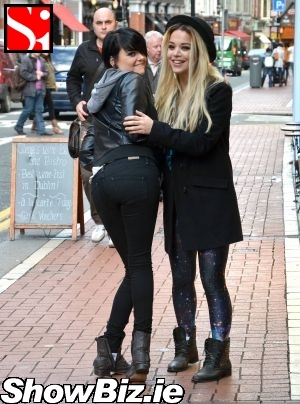 Dani Robinson & Cici Cavanagh
Yesterday saw Fade Street II finish up filming with Cici Cavanagh, Louise Johnston, and Dani Robinson doing their last scenes around the city at locations such as The White Room. Yup. We're welling-up already. Sniff.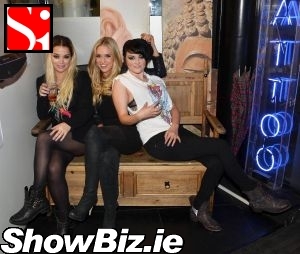 Cici Cavanagh, Louise Johnston, Dani Robinson
Anyways. It all came to a head last night with a party at Dublin Ink tattoo parlour on Cows Lane with our very own Cici Cavanagh knocking out the choooons. We're totally glad she dropped the 80s popstar Marilyn look for the night. But who is she channelling here?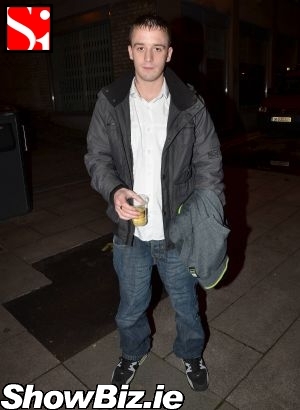 Paul Furlong
Spoiler Alert: But who should show up at the party folks? None other than yer man from the schticks and Dani Robinson's ex-fella Paul Furlong! Or, as he's better known, Paul from Fade Street... Or, as we know him, the fella that told everyone on the last series to eff-off. Repeatedly.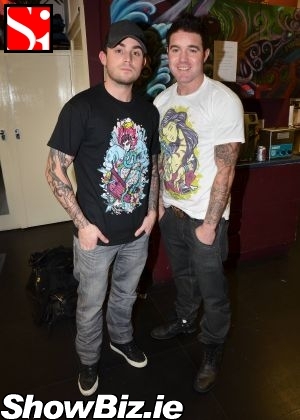 Leigh Guerrine, John Connolly
Anyways, we hear things may have got a little heated when yer man showed-up but with the likes of Dublin Ink lads Leigh Guerrine and John Connolly around we're sure he was shown the door right quick. Just look at them blokes folks, they be tough with their tattoos and fancy tshirts on. Grrrr. We bet they wear Sex Panther aftershave.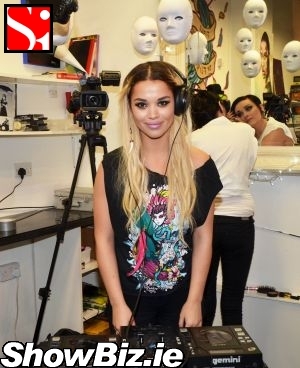 Cici Cavanagh
Alas, we don't have the full skinny on what really went-down so you'll have to wait until Fade Street II hits your screens. We're not quite sure when RTE intends to show it, but it can't be too far offski.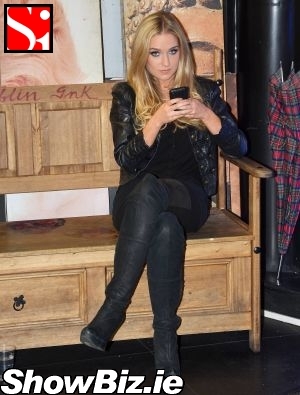 Louise Johnston
So there you have it folks - Fade Street II is in the bag, as they say. And we're thinking it will generate as much publicity as it did the first time around. Whether that be good or bad publicity remains to be seen. Loike.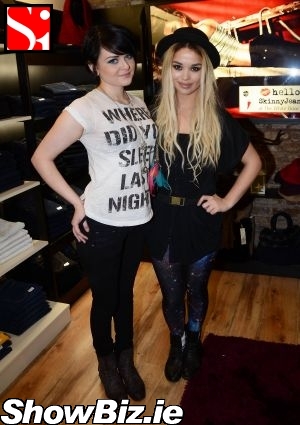 Dani Robinson & Cici Cavanagh