Una Healy Is 30? Nooo...
Okay. So she's pregnant and probably gonna marry that Ben Foden chap real soon, but is The Saturdays leading light Una Healy really 30 years old? Well, even though we're thinking she's way younger than that we still snapped her 30th birthday bash at KOH last weekend...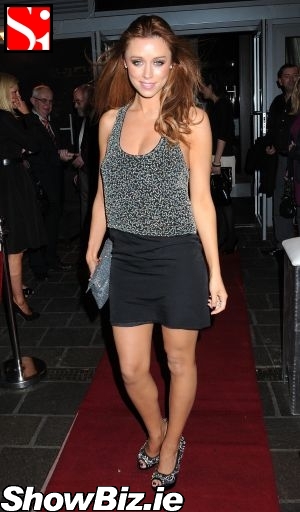 Una Healy
Sure Una Healy has been on the scene for a quite a few years. In fact, we remember snapping her about two years before she ever even heard of The Saturdays. Looking back at those pics folks, she hasn't aged a day... And we're not blowing smoke up her arse here!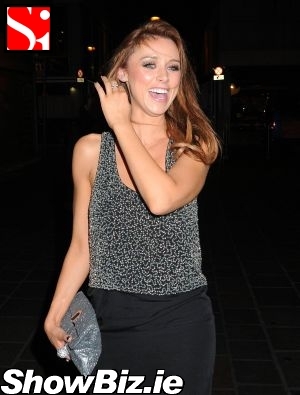 Una Healy
Yup. Our Una went 30 at KOH last weekend and because her fella was over in that New Zealand playing rugger, he had to Skype in his birthday wishes. For our Birthday bit we provided the life-size image of Ben for the cardboard cut-out, yet we never got invited in to snap that particular part of the evening. Not. Bitter. Much.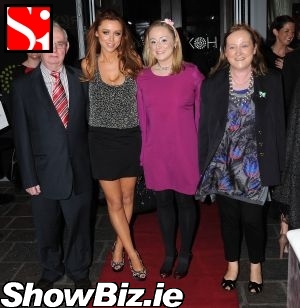 Una Healy & parents John Healy, Ann Healy & sister Dee (Deirdre) Healy
We're happy to say that Una's birthday bash was a family affair with none of her ShowBiz pals ligging around in photos. Instead, it was mainly parents John & Ann, sister Dee, and all the uncles & aunties on the night. Proper order too.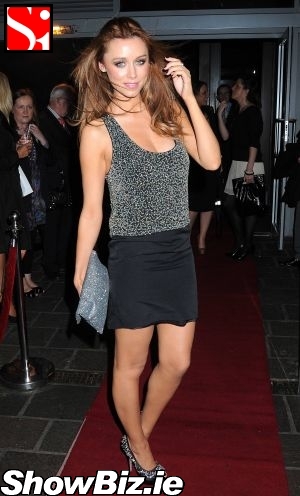 Una Healy
Happy 30th Birthday Una, although we're still thinking you don't look a day over 24, when we first met ya... Good Tipperary genes and all that.