With Claudine Cometh Jeggings...
Get ready folks. Jeggings are coming to Ireland in a big way. How do we know? Well, future fashion female Claudine Palmer has been living in that L.A. for the past few months with Posh Spice and Adele, and what did she come back wearing to Ireland last weekend? You got it – fecking jeggings...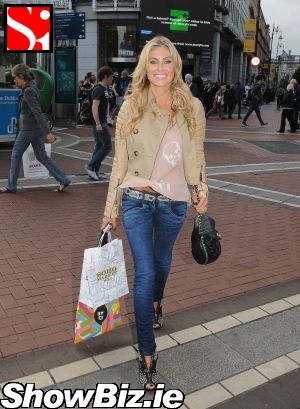 Claudine Palmer
When skinny jeans just weren't skinny enough those crazy fashion catz only went and combined the denim aesthetic printed onto ultra tight leggings... We hoped, nay, prayed that we would be protected from this ass-clinging abomination being an island nation. But yer wan Claudine Palmer sneaked-in a pair past airport security last weekend... She shudda been searched.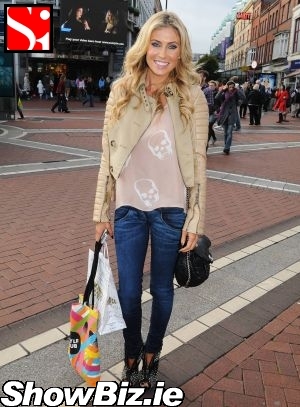 Claudine Palmer
Yup. So now jeggings have come to Ireland folks expect an explosion of denim look leggings up and down the high street in the coming months. Ok, so maybe our Claudine can carry off the look but if we see even ONE fella rocking jeggings we're on the next plane outta here to Belgium where the have been jeggings free for nigh on 20 years. They're jegg-less.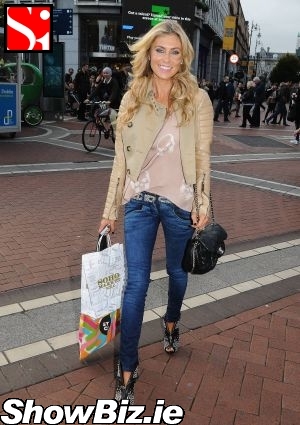 Claudine Palmer
We suppose all that's left to say is welcome home Claudine P - and thanks for the jeggings. No really. Thanks.