Brian Toasts To Vogue's 25th...
Awww, we fricken miss our wee Vogue Williams folks. Yeah sure we had a few issues with the whole Vogue Shuffle kerfuffle, but we put all that behind us, and now we're BFFs... Still. Her having her 25th Down Under with Brian McFadden made us feel a little bit out in the cold... She hasn't called, emailed, texted. Nothing...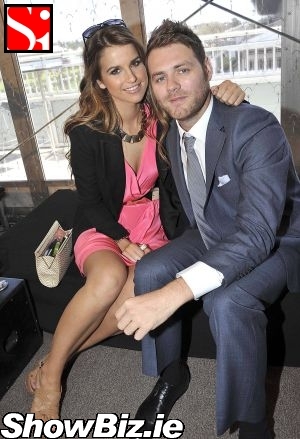 Brian McFadden, Vogue Williams
With Georgia Salpa over in that London and Vogue Williams over in that Melbourne, we're starting to feel like it was something we said. Heck! Scratch that. Actually, it was nothing WE said, more like what YOU bunch of naughty commentators said... Why can't yis just play nice? Jeez.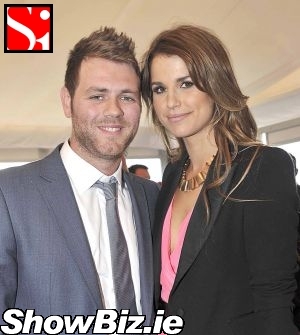 Brian McFadden, Vogue Williams
Anyroad. With all of our favourite models emigrating like nobody's business, at least we can all always stay in touch via the ShowBiz.ie website. Yup. No matter where they go, we'll still get the snaps. We're vying to be victoriously vicarious.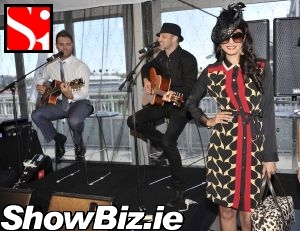 Brian McFadden sings Vogue Happy Birthday to Vogue Williams
This week saw Howth gal Vogue Williams go 25 years old. But now that she's living in Oz with Brian McFadden we didn't get the customary big bash at Harry's Bar. Instead she hit the Westfield Doncaster Styling Suite at the Melbourne Cup Carnival Preview Day, Flemington Racecourse, Melbourne, Australia... Yup. Bit more glam than our Harrys.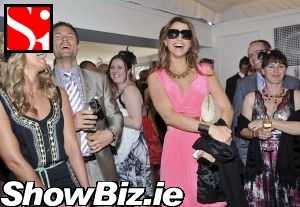 Brodie Harper, Heath Meldum and Vogue Williams
With her new bezzie buddies by her side, Brodie Harper & Heath Meldum, our Vogue enjoyed a spontaneous rendition of Happy Birthday as performed by Brian McFadden. And no miming here folks, those Westlife days are long behind him... Wonder did he sing 'Mandy' too?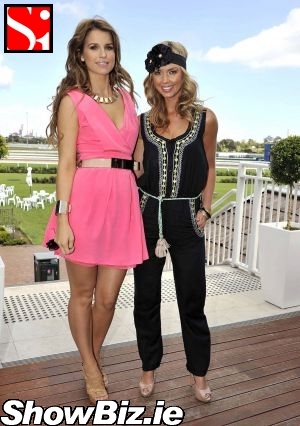 Vogue Williams, Brodie Harper
So there you have it folks. Our Vogue is now 25 and living in Australia with Brian McFadden. What a darn difference a year makes eh? Happy Birthday your Vogueness... Miss ya lots like jelly tots.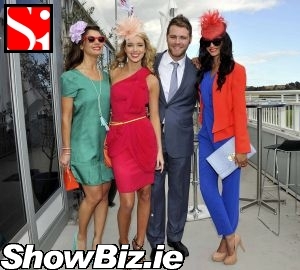 Brian McFadden Poses with Models