Exchequer 1st. Spit On Me Dickie...
All you gastronomes (we don't know what that means) out there rejoice. That uber chic boozer that serves fancy deserts on black slate had its first birthday last week. Yup. The Exchequer Bar turned one with the likes of Dickie Rock, Kathryn Thomas and Gordon Darcy on hand...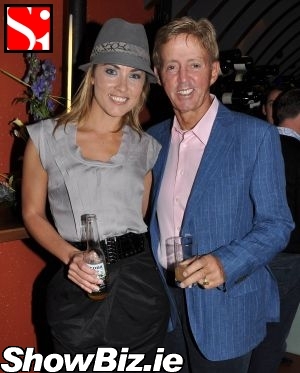 Kathryn Thomas, Dickie Rock
It's not very often we get star-struck here at ShowBiz.ie, but then again, it's not every day we're in the presence of music royalty of the calibre of Dickie Rock... Every time we see him the urge to shout at the top of our lungs: "Spit on me Dickie!" takes hold. It's like a syndrome or something.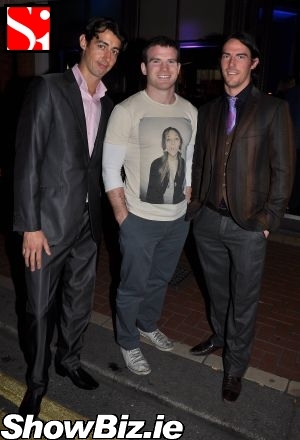 Peter Rock, Gordon Darcy, Ian Tucker
Alas, we didn't shout out. It probably would have ruined the VIP ambiance at the Exchequer Bar which also happens to be managed by Dickie's son Peter Rock and his slickly dressed pal Ian Tucker... Although. We may have just got away with throwing our undies at Dickie - if only Kathryn Thomas wasn't around hogging the showband man.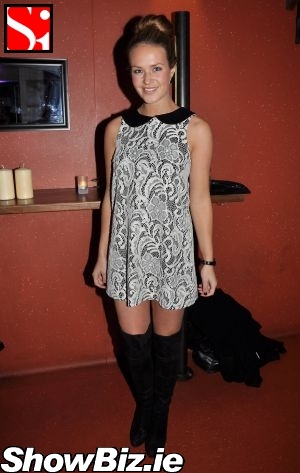 Aoibhinn Garrihy
Other guests at the Exchequer b-day included rugger ledge Gordon Darcy, Aoibhinn Garrihy from Fair City with her sister Ailbhe Garrihy, TV3's Sean Munsanje, and many more...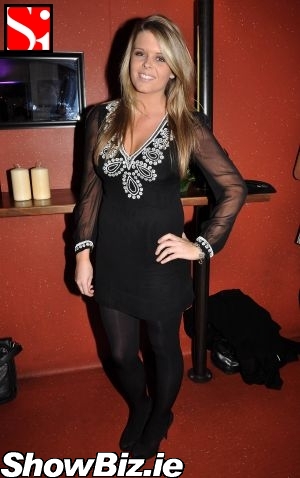 Ailbhe Garrihy
If you haven't already checked out the fancy food at the Exchequer gastropub, we highly recommend their Sunday Lunch. Right tasty. Plus they have Chesterfield sofas. Gotta love the Chesterfields folks.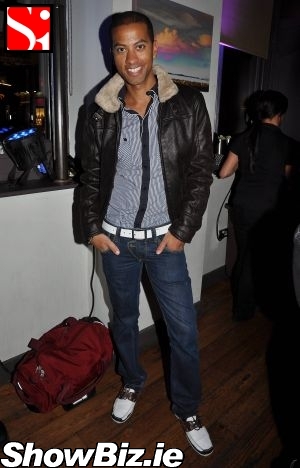 Sean Munsanje
Oh. And if you ever see Dickie Rock knocking around, it's customary to shout: "Spit on me Dickie!" Apparently he only loves that.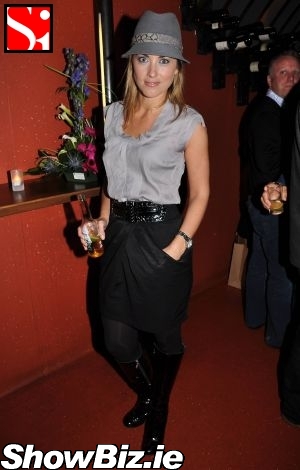 Kathryn Thomas