Pixie Gets Her Lott At Hairspray...
There is a wee secret chain of stores in Dublin for our local celeb ladies and models that like to fake-it. Now even the likes of UK singer Pixie Lott are coming to town to bond with the outrageously glam outlet. This week we snapped the hit artist and blonde babe Pixie Lott at the 'Hairspray' salon & store on Wicklow Street...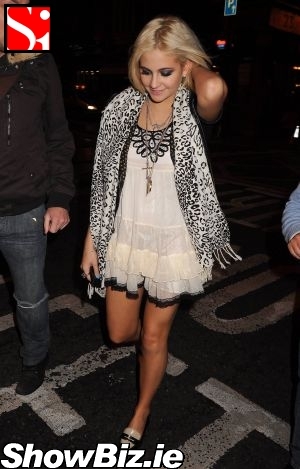 Pixie Lott
When you walk into the Hairspray store on Wicklow Street or in the Dundrum Town Centre, you are likely to see the likes of Glenda Gilson, Rosanna Davison, Sara Kavanagh, Rozanna Purcell, Andrea Roche and more in there getting their hair-extensions in or hairpieces attached. It's like a human hair emporium for our fav models!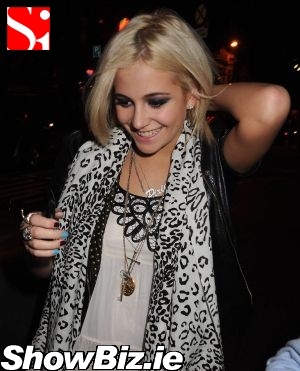 Pixie Lott
And international celebs are fond of Hairspray's human and synthetic hair products with stars like Sarah Harding and Letitia Dean dropping into the store recently... Punters can get the Jessica Simpson or Paris Hilton look with the clip of a clip. It's that simple... Personally, we go for the Jessica vibe every time.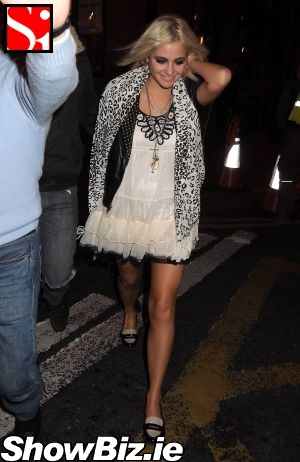 Pixie Lott
This week teenage sensation Pixie Lott got her blonde locks enhanced at their Dublin City store and salon when she popped-in to their Wicklow Street premises afterhours to have some Hairspray magic.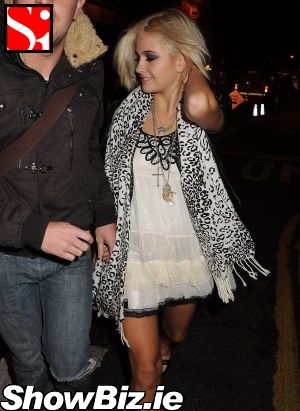 Pixie Lott
Wee Pixie spent over an hour in the store with her entourage having her 'do' done, but she was none too eager to show our snapper her newly attached hair as she left, keeping her left hand covering the back of her head all the way to her car... Awwww show us Pixie.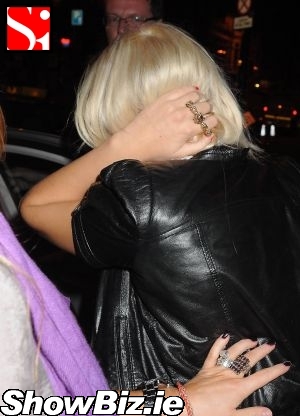 Pixie Lott
Well done to the guys at Hairspray growing and expanding their niche business through the recession - attracting celebrities and models into their stores... So. These guys are responsible for how most of our photocall girls look? The secret's out.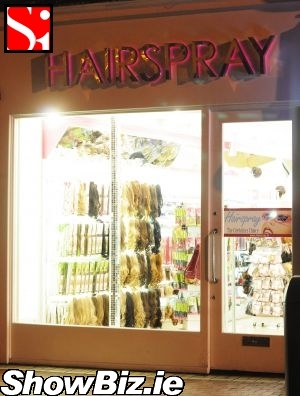 Pixie Lott at Hairspray salon