Attack Of The 50 Foot Aoife...
A meteor smashed into Dublin City yesterday and out popped 50 foot model Aoife Cogan and did a photocall. Duh? Like, that's what 50 foot Aoife Cogans do after being trapped inside an earthbound interstellar object. We are of course joshing folks so stop yer duck-and-covering under the duvet, it was all part of a Jameson ad campaign. Phew...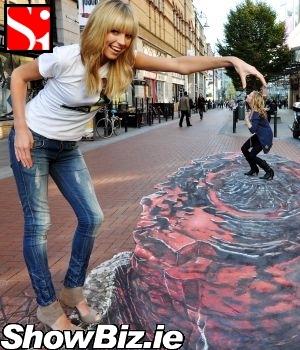 Aoife Cogan, Rebecca Lawless
Dublin got its first 3D street graffiti thingy where the artist uses clever perspectives to make it look like the ground has opened-up and we're all gonna fall in. But we donít really fall-in, we stand on the edge pretending, and much hilarity ensues... Genius. Except this time, Jameson Irished-it-up and threw in a photocall model for good measure. Even. More. Genius.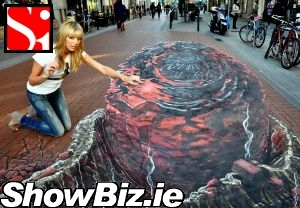 Aoife Cogan
Newly fringed Aoife Cogan was giving the foreground scale and dimension, making artist Joe Hills' creation look all real and three dimensional and stuff... Like, why weren't passers-by running screaming for the hills and ringing comet busters Bruce Willis & Ben Affleck?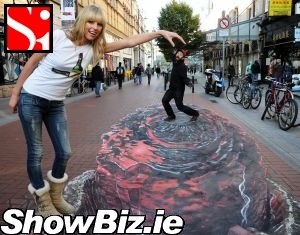 Aoife Cogan & Joe Hills
Miss Cogan emerging from the Jameson meteorite creator on South King Street was part of their new 'Easygoing' campaign. Coming to a two-dimensional medium near you soon.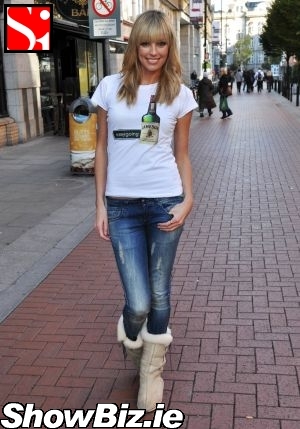 Aoife Cogan